Taylor of Old Bond Street Pure Badger Black Shaving Brush
39.00 €
In Stock, delivery in 3-5 working days
Product added to bag
Free shipping for orders above 80 EUR.
20 000+ customers
30 days return policy
Shaving brush made of badger bristles with black handle is ideal for beginners. Unlike synthetic bristles, the badger is much softer, it holds water better and creates a thicker foam.

Do you need any help selecting the right shaving brush? You can find some advice in this article.

Height: 9.5 cm

On the 1st of September 1854 Jeremiah Taylor, great-great-grandfather of the current proprietor of Taylor of Old Bond Street founded his own barbershop. He couldn't have possibly imagined that his herbal preparations would become a staple of quality for centuries to come and that his successors would keep perfecting them. Fun fact and something of a paradox about Taylor of Old Bond Street is that its shop is not even located on the Old Bond Street anymore, in 1930 it moved to the even more famous Jermyn Street.
Learn more about it:
Related products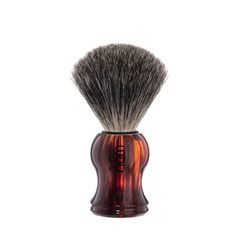 In Stock
19.90 €
In Stock
9.90 €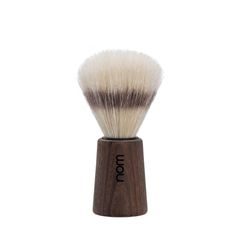 In Stock
9.90 €