NOM GUSTAV Pure Badger Black Cream Shaving Brush
19.90 €
Sold out, available in:

4 Weeks

Let me know me when it is available.
Product added to bag
Free shipping for orders above 80 EUR.
20 000+ customers
90 days return policy
Absolutely classic. The GUSTAV shaving brush has a traditional bulging handle made of lightly fluorescent plastic and badger bristles of the pure badger quality. These are the darkest of all badgers, yet flexible and pliable. When applying the cream or soap, they will pleasantly massage you.

From the basic series of the famous German Mühle production.

Handle material: plastic

Knot width: 21 mm (middle)

Made in Germany 

Germany is reputed for many things - punctuality being one of them. That is also one of the reasons why Mühle has been the leading German manufacturer of high quality grooming tools for men. Up till now they are handmade to perfection and will add a distinct air of perfection to your everyday grooming rituals.
Learn more about it:
Related products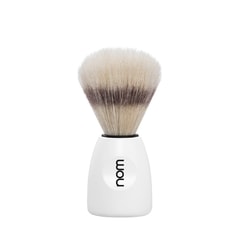 In Stock
7.90 €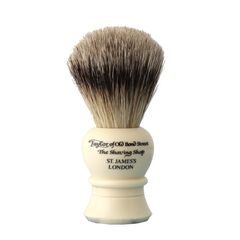 In Stock
104.90 €