Taylor of Old Bond Street Eton College Shaving Cream (150 g)
14.90 €
Sold out, available in:

4 Weeks

Let me know me when it is available.
Product added to bag
Free shipping for orders above 80 EUR.
20 000+ customers
30 days return policy
Shaving cream from Taylor of Old Bond Street – a classic English brand with over a hundred years of tradition. Practical choice for both beginners and advanced users. And when talking of traditions, this one is the biggest. At Taylor of Old Bond Street, they were delivering it to the barbershop that they set up in the prestigious Eton College a long time ago.

What is it good for?

Cream is the easiest route to really comfortable shaving. You can create a dense foam simply by applying it on your face; you can, of course, use a classier way, a shaving brush. It moistens the skin thoroughly, opening the pores and preparing it for shaving.

Why does it work?

Thanks to its sophisticated glycerin-rich composition, which perfectly moistens the skin.  The scent itself is very distinctive and manly – dominant lemon aroma, complemented by sweeter tones of oranges and mandarin oranges, herbal tones and the patchouli base. Contains lemon and patchouli oils.

How to use it?

Pick up a small amount of the cream with your wet hands, rub it fine and massage it into your face skin. The second option is to apply the cream using a brush. In this case, dip the brush in warm water to soak up the water, then use it to pick up the cream – just a little bit – and turn it into foam, spreading it over the face in a circular motion.

Weight: 150 g

Made in the UK

Aqua (Water), Stearic Acid, Myristic Acid, Potassium Hydroxide, Coconut Fatty Acid, Glycerin, Parfum (Frangrance), Triethanolamine, Sodium Hydroxide, Benzyl Alcohol, Methylchloroisothiazolinone, Methylisothiazolinone, (Parfum Contains: Limonene, Linalool)

On the 1st of September 1854 Jeremiah Taylor, great-great-grandfather of the current proprietor of Taylor of Old Bond Street founded his own barbershop. He couldn't have possibly imagined that his herbal preparations would become a staple of quality for centuries to come and that his successors would keep perfecting them. Fun fact and something of a paradox about Taylor of Old Bond Street is that its shop is not even located on the Old Bond Street anymore, in 1930 it moved to the even more famous Jermyn Street.
Related products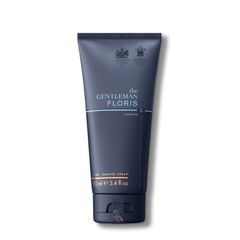 In Stock
29.90 €
New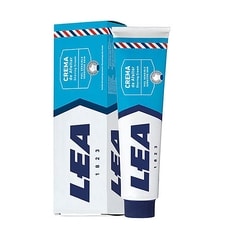 In Stock
2.49 €