Saphir Saddle Soap (75 ml)
9.90 €
In Stock, delivery in 3-5 working days
Product added to bag
Free shipping for orders above 80 EUR.
20 000+ customers
30 days return policy
Saddle Soap is a glycerin based soap produced by the traditional French Saphir brand. It is designed for the deep cleaning of leather shoes. Because of its great strength and aggressiveness it is advisable to use it in a regular, six-month thorough cleaning to remove accumulated layers of wax, cream, and dirt. Besides the shoes, it is suitable for cleaning other products made of hard, oiled leather, such as belts, leather waistcoats and jackets. 

How to use it? In a tin, prepare the required amount of soap using a piece of cloth. Apply it on your shoes with gentle, circular movements. Once you have cleaned your entire shoe, wipe it with a dry clean cloth and allow it to dry out in the air. After drying, be sure to apply the conditioner.

Made in France.

Volume: 75 ml

Producing the finest leather care products since 1920. Saphir Médaille d'Or is the choice of the most famous shoemakers and manufactures of high-quality leather goods. As early as 1925 it was awarded the Médaille d'Or, the Gold Medal, at the World Fair in Paris, one of the most prestigious awards one could get. All of their products are based on natural oils and waxes and are formulated to perfection. 
Learn more about it:
Related products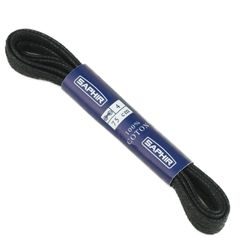 In Stock
3.90 €