A journey of an extraordinary notebook
25.6. 2020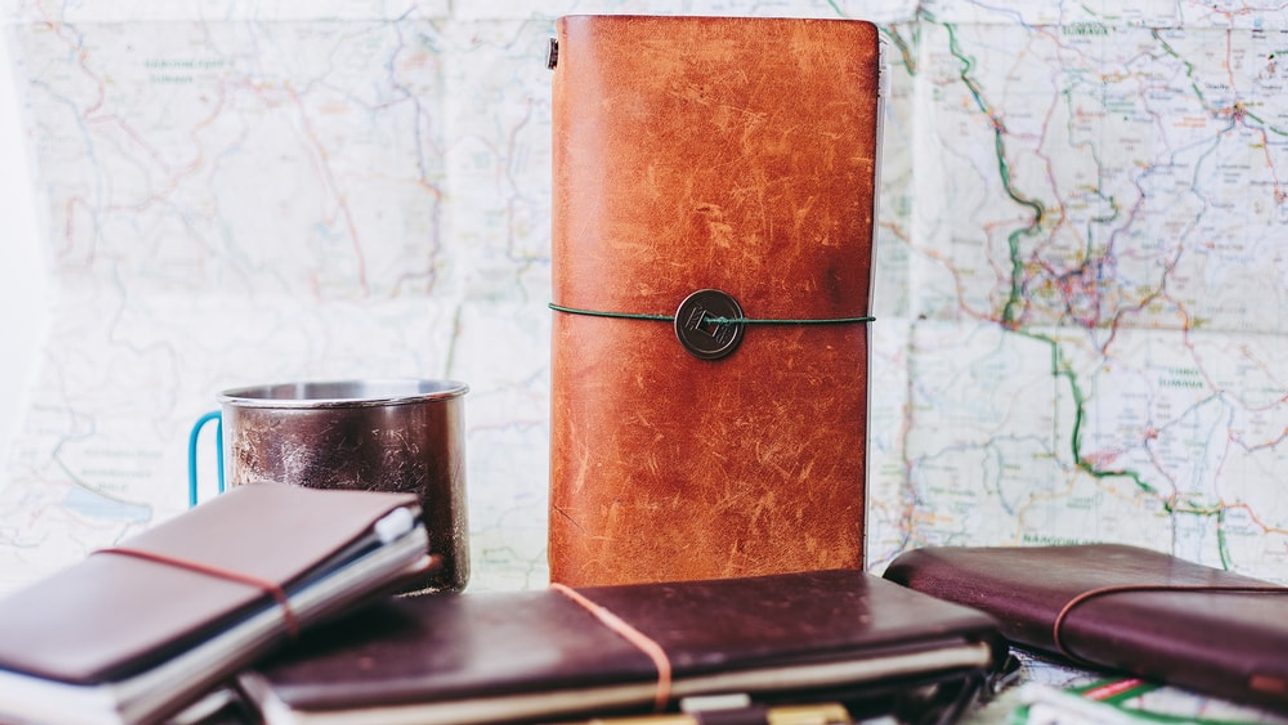 Beyond the seven seas, there is an extraordinary notebook that can fit your every need. And it is just waiting for you. We know it sounds little farfetched but only until you meet the Traveler's Notebook.
Leather bound beauty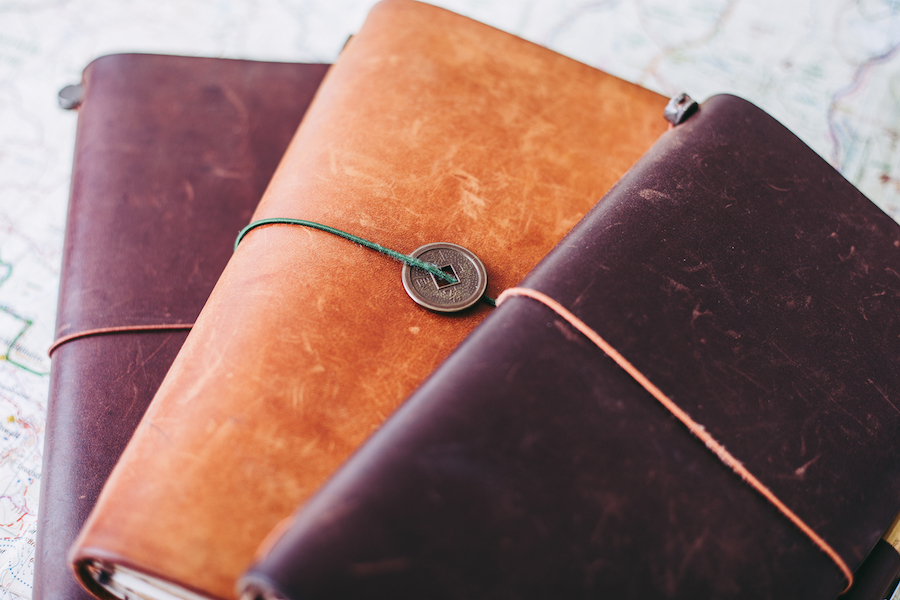 It leaves a lasting first impression - the leather strikes you with its beauty and richness. The cover is made from thick unprocessed cowhide leather. The notebook carries marks from every adventure you undertake with it. It quickly develops a unique patina. One can simply say it ages better than George Clooney, which is something.
Tip: If you want to hold the time back for a while (when it comes to the notebook), protect the cover with a leather conditioner. It will slow the ageing process down.
All the refills you need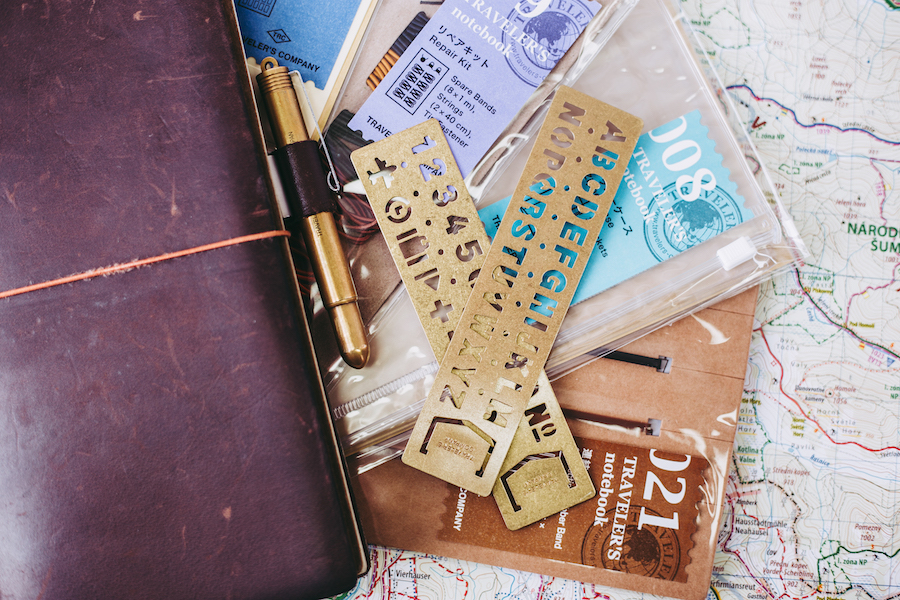 The cover is not the only extraordinary thing about this notebook. When you buy a Traveler's notebook it comes with a blank notebook. At the end of each year, we offer special refills with diaries. And the rest is up to you. First, you have to decide how are you going to use it, then you just pick the right refill from all the options - lined or grid, sketch or kraft paper, stickers and folders, brass bookmarks and plates, pen holder. You are limited only by your imagination.
But you can always be sure about the paper, since it always is Japanese high-grammage paper. The pen glides over it virtually by itself.
Tip: You will need connecting rubber bands to secure more refills in place. There is one extra in the original package and you can easily buy more.
Two sizes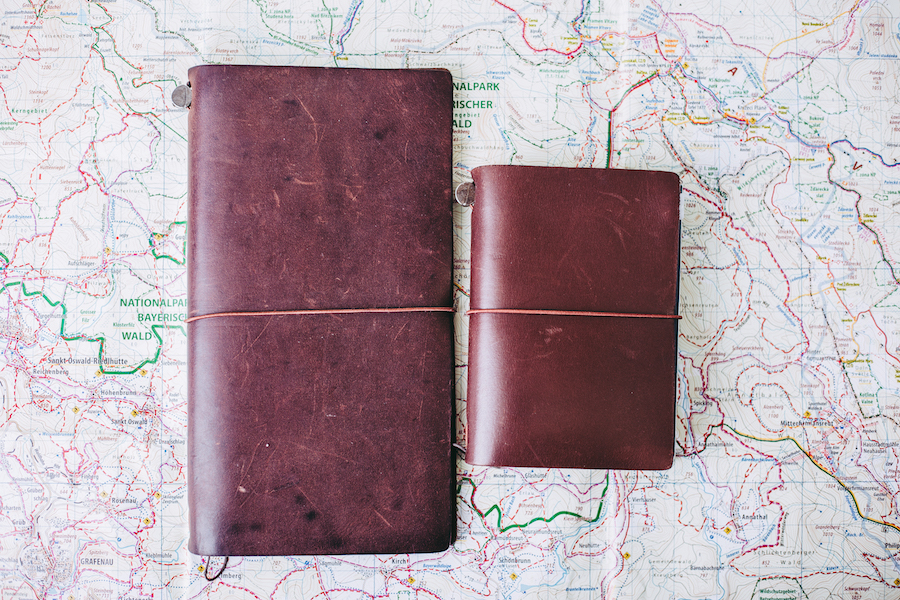 Traveler's Notebook comes in two sizes. The larger one with dimensions 220 x 110 mm and smaller one, aka Passport version, has 134 x 105 mm in size. The choice is up to you and your needs. The smaller one fits in your pocket. Larger one, on the other hands, is sure to hold any possible and perhaps impossible thoughts.
Tip: Every version has its own set of refills. Every refill for the smaller version is labelled (Passport) in the title to avoid any confusion.
Four colours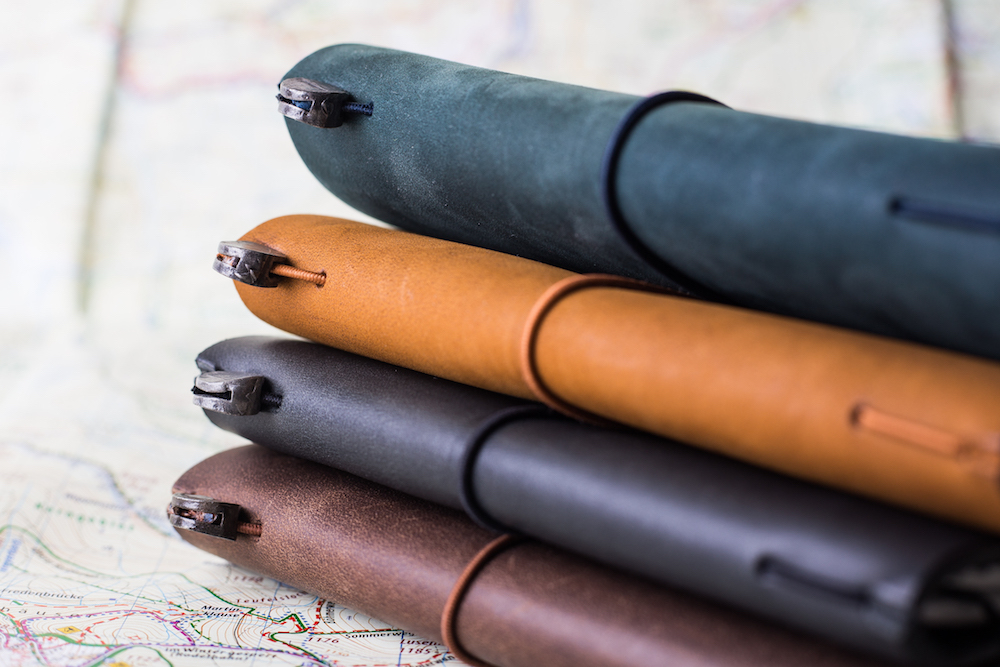 As the notebook's popularity grew, the manufacturer added more leather cover colours into its ranks. The colours are now divided into two camps - seasonal and permanent. A few years back, the seasonal blue became tremendously popular. It didn't come as much of a shock to us because it was a beautiful colour. It was in fact so beautiful that black market sprung up after its discontinuation. Several wise guys started making poor-quality knock-offs and selling them at significantly higher prices. Traveler's Company couldn't let that stand and added the blue version to its permanent repertoire.
We currently offer four different colours - black, brown, camel and the aforementioned blue. What colour is the next collection? We have no idea but we are already very excited.
Tip: This photo of all four different notebooks has very accurate colours and is a good starting point to choose the one that will fit you the best.
Do you like what you're seeing? Share it!
Máte dotazy? Ptejte se, rádi odpovíme.
Dosud nebyly přidány žádné otázky. Ptejte se nás, rádi poradíme