Traveler's Company Brass Fountain Pen
69.00 €
In Stock, delivery in 3-5 working days
Product added to bag
Free shipping for orders above 80 EUR.
20 000+ customers
30 days return policy
When brass and Japanese art combine, the result must be great. And it is. Because this compact fountain pen is beautiful in every situation. Brass gradually gains a patina, aging to beauty and looking great.

The pen tip is equipped with a practical removable eyelet. The package contains one black cartridge. We have spare ink cartridges – black and blue.

Point material: stainless steel

Point size: thin

Refilling: standard ink cartridges

Length x pen diameter: 10.2 cm x 1.1 cm

Made in Japan

 

 

The story of Traveler's Company began in 2006, back then under the name Midori. It was that very year when this Japanese company started making its most famous article: the universial and famed Traveler's Notebook. In 2009 its smaller Passport version was introduced and in 2014 the company started manufacturing high-quality brass accessory. All of these have one thing in common. Two things actually. They are of superb quality and mature to even greater beauty over time.
Related products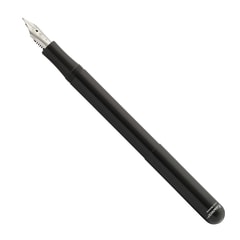 In Stock
49.00 €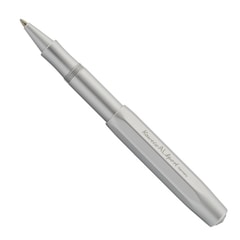 In Stock
59.00 €