How to choose the right hair product
6.11. 2019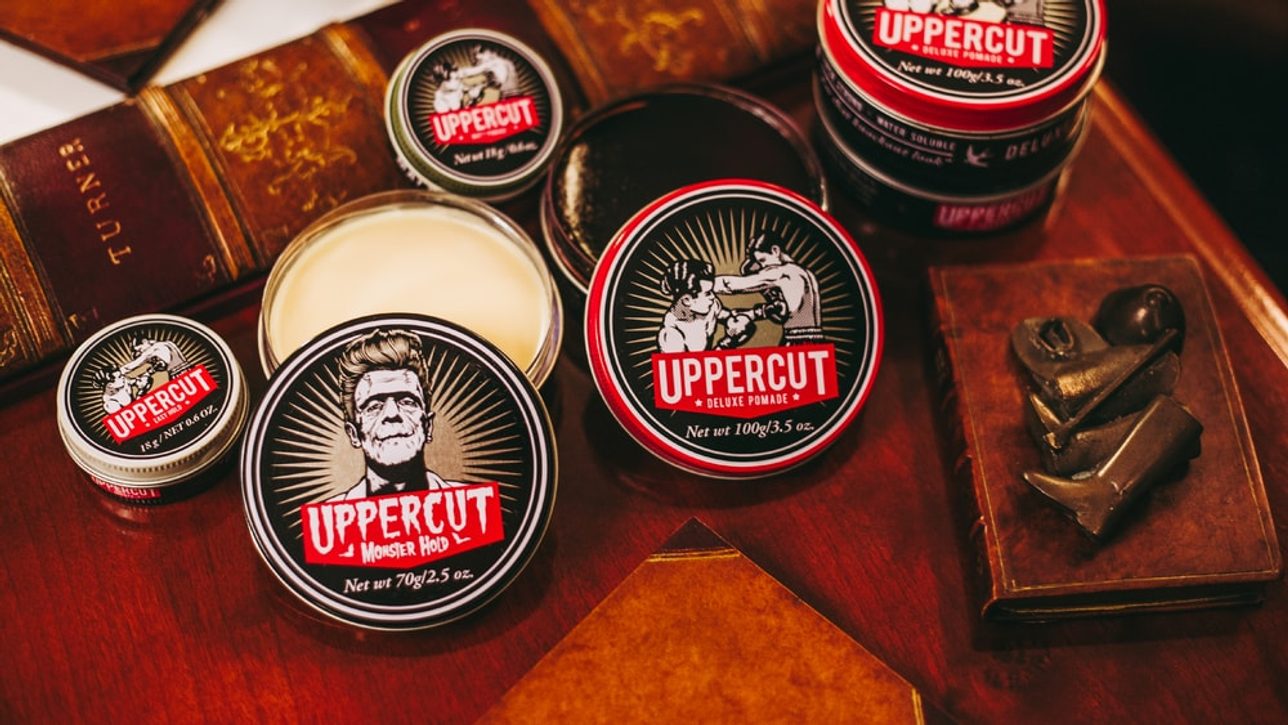 Hair can be a bit tough to handle at times. It likes to play catch with you and more often than not it can't be tamed by nice words only. That's where hair products come to help. But hair products are a somewhat broad category and making some sense of it is often too hard a task for most men. So how to choose the right one?
First and foremost you should consider what kind of look you're hoping to achieve. Namely whether you want your hair to look natural or a little shiny. Once you consider that, you should also ask yourself what kind of hold you're looking for - should it be something strong or would you prefer only a mild fixation? Related to that is also the question of the product's base. Some products are water-based and therefore light and easy to wash out. Some are more traditional and are based on classic vaseline. That makes them heavier and stronger but also harder to wash out. We've made things a little easier for you - our hair products can be filtered using these three criteria.
Let's look at the basic types of hair products really quickly
Pomade - an all-time classic. Heavier vaseline-based pomades will make straight even the most unruly and curly hair, on the other hand water-based pomades are not as heavy nor shiny and look more natural when applied.
Paste - the most versatille product of them all. Generally speaking it is a bit stronger than pomades, it will hold your hair in place quite strongly and will only add a little shine.
Clay - a classic product that will add volume to your hair. It is perfect for situations when you want to make your hair look thicker or just hold your curly hair in place without loosing the free-spirited look.
Gel - that's a strong fella that one. When you apply it on wet hair, it will hold like hell and at the same time it will also add a distinctive shine. 
Wax - shiny and flexible. It is very strong, almost like a gel, but unlike a regular gel it won't dry out, which means you can modify your hair style throughout the day. As a result it is the right product for both textured looks and smoother looking styles alike.
Cream - as natural as it can get. Apart from adding a natural shine and medium hold it also nourishes both hair and scalp. It doesn't dry out and it's really easy to wash out.
Sea salt spray - for surfer-like hairstyles year-round.

Pomade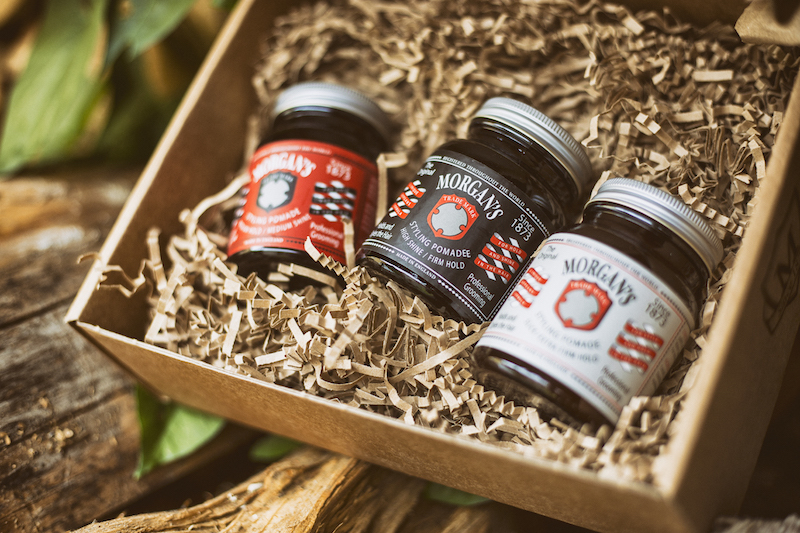 The most popular choice by quite some margin. Perfect for slick and shiny hairstyles, designed to be used with a comb. In the past all pomades were based on vaseline. However, some of the modern-day pomades are water-based. Both versions have some pros and cons. Vaseline-based pomade is heavier, which makes it the right remedy for thick and curly hair. Compared to its water-based sister it is also more flexible and can be rearranged throughout the day. To balance things out we must add that it's harder to wash out. 
Water-based pomade tends to be lighter and consequently suitable for regular hair. It's not greasy and won't weigh down your hair quite as much. It also provides a more natural-looking shine and is more easier to wash out. However once applied there's no way back - your hair's going to be fixed strongly from that moment on.
Tip: Water-based pomade should be applied to slightly wet, preferably towel-dried hair, for it dries too fast when applied to completely dry hair. 
Best-sellers:

Paste

Paste is the most versatile hair product ever created. To some extent that's true because there are several types of hair pastes. Generally a paste is thicker than a pomade, it provides a fairly strong hold and just the right level of shine, no extravagance on that front. Paste is usually water-based, ergo very easy to wash out. Compared to a water-based pomade it's also much more pliable during the day.
Tip: Only use paste if you've either got short, long, curly, straight, fine or thick hair. Wait, that means it's suitable for any hair type there is!
Best-sellers:

Clay


Clay usually contains natural clay - a fact that's hardly surprising. It provides additional volume, but it's also light and doesn't weigh your hair down at the same time. Clay also contains minerals that will heal and strengthen both your hair and scalp. If you happen to have either finer hair and you'd like some additional volume, or you'd like to add some hold to your curly hair, clay is the way to go.
Tip: Clay works great even for men with sensitive skin.
Best-sellers:

Gel


Gel is a hard worker with a single task in mind: to hold your hair in place. It offers strong hold and distinctive shine, especially when applied to wet hair.
Tip: Gel usually tends to get a bit flaky when one tries to rearrange his hair once it has dried, so choose your hairstyle wisely.
Best-sellers:

Wax


Wax is yet another versatile hair product we offer. It's perfect for a whole palate of hairstyles ranging from the effortless bedhead look to more sophisticated styles. It offers a strong hold and shine, it's more pliable than gel, so it won't dry out quite as fast and can be rearranged throughout the day, which makes it the right choice for the indecisive gentleman.
Tip: Ideal choice for the straight-to-the-bar lifestyle.
Best-sellers:

Cream

Cream serves two purposes. Apart from providing natural shine and medium hold it also nourishes both hair and scalp. It's also really easy to wash out. All-in-all it's the right choice for natural-looking hairstyles of all thinkable lengths.
Tip: Cream is also great for curly men who'd like to get rid of their curls at least for a while.
Best-sellers:

Sea Salt Spray


Sea Salt Spray is the newest addition to our range. It usually contains microscopic pieces of clay and sea salt. This remedy will give your hair a proper beach look, it will also add curls and volume. Ideal choice for those who aren't too bothered by conventions and rules of any kind.
Tip: Apply to clean towel-dried hair.
Do you like what you're seeing? Share it!
Máte dotazy? Ptejte se, rádi odpovíme.
Dosud nebyly přidány žádné otázky. Ptejte se nás, rádi poradíme