How to keep your keys in order
20.7. 2020, Daniel Rufer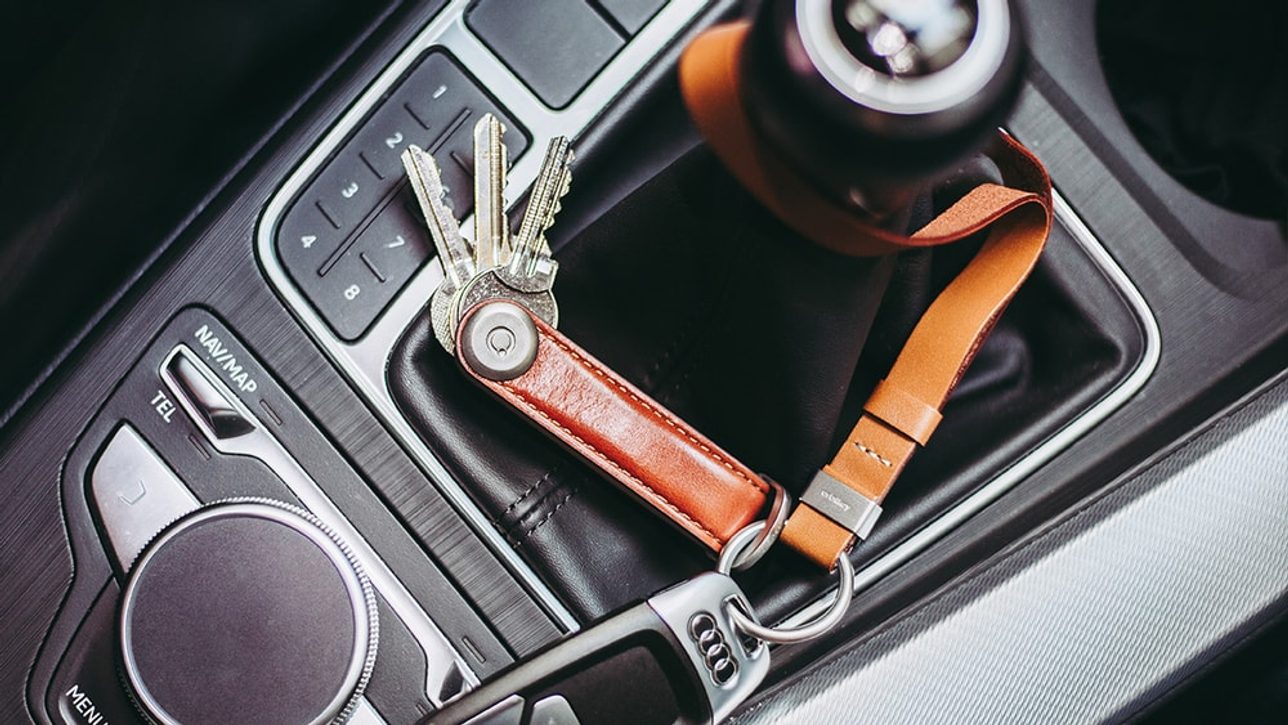 Car keys, flat keys, office keys, key for your bike lock, for your mailbox... Well, we could go on like that for quite a while.
The more keys you have, the more annoying they tend to be, that's something we can all agree on. And the more keys you have, the bigger the resulting bulk that makes a lot of noise and also creates an unsightly bulk in your pocket. But how to reduce the number of keys you carry on you, especially when all of them are seemingly just as important? Believe it or not, there are some keys that are more important than the rest.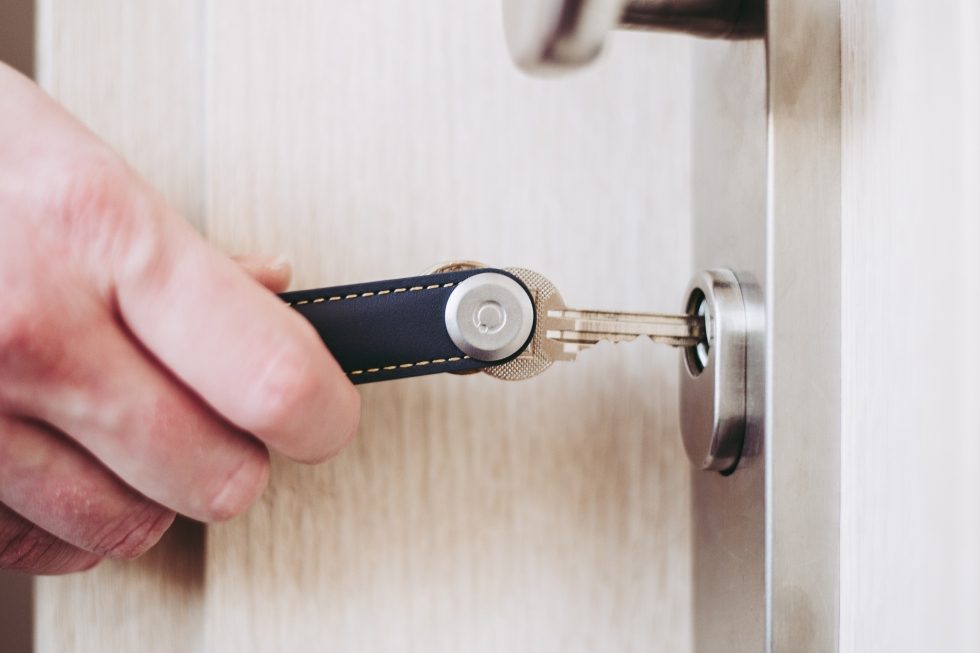 Just take a moment to take out your keys, take them off your key ring and then inspect each of them closely while asking yourself a few simple questions. When was the last time I used this key? Do I even know which door it opens? Do I use it at least once a week? If you answered no to any of these questions, put those keys aside. Are you left with a significantly reduced bulk of keys that are truly important and that you use regularly? Well, I thought as much. Take this opportunity to tuck the rest of them away into a drawer, or just use a separate key ring for them and only take them out when you really need them.
That's how simple it is. And that's how all these minimalist inventions, those that make our lives easier, work. All you have to do is change your habits slightly. Since leading by example is something we like to do, we have put together an article that sums up how each member of our team uses his Orbitkey 2.0 Key Organiser and how it makes his life easier.
Paul - founding father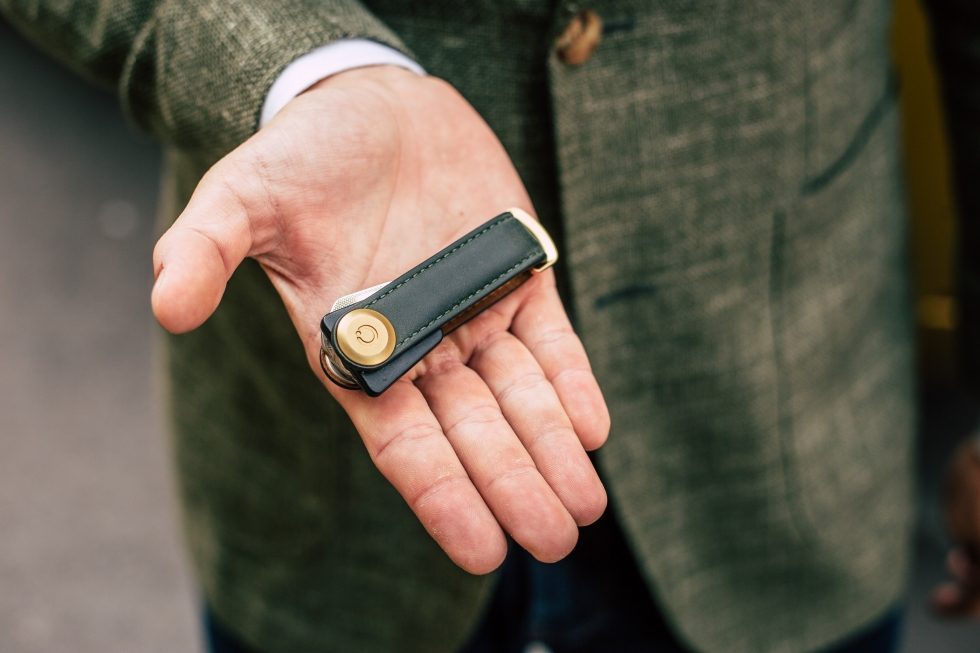 What do I use my Orbitkey for?
Office keys
Flat keys
House keys
"It is by no means a representative example, because I have known Orbitkey for a long time, but truth be told, I haven't seen a regular key bunch without a key organiser for some time. Orbitkey isn't something you can't live without, but when you see how neat and tidy your keys look in it, you just feel it is right. Recently, I treated myself to a new Crazy Horse line of Orbitkey - the combination of dark green leather and golden hardware is a bit of a cryptonite of mine."
John - co-founder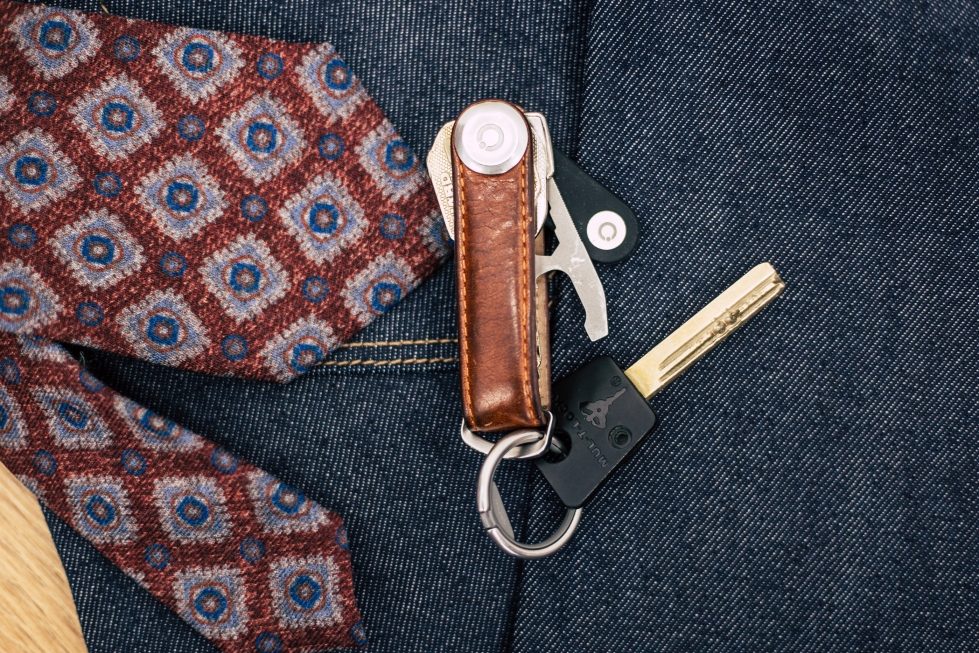 What do I use my Orbitkey for?
Two flat keys
House key
Office key (attached to the Orbitkey Ring)
"Orbitkey makes my life easier every day. I don't like it when keys rattle and destroy my pockets from the inside with their sharp edges. Plus it looks great as a conversation starter. If only you saw the looks I get during business meetings when I take out my Orbitkey and put it next to my wallet, you'd know exactly what I'm talking about."
Dan - copywriter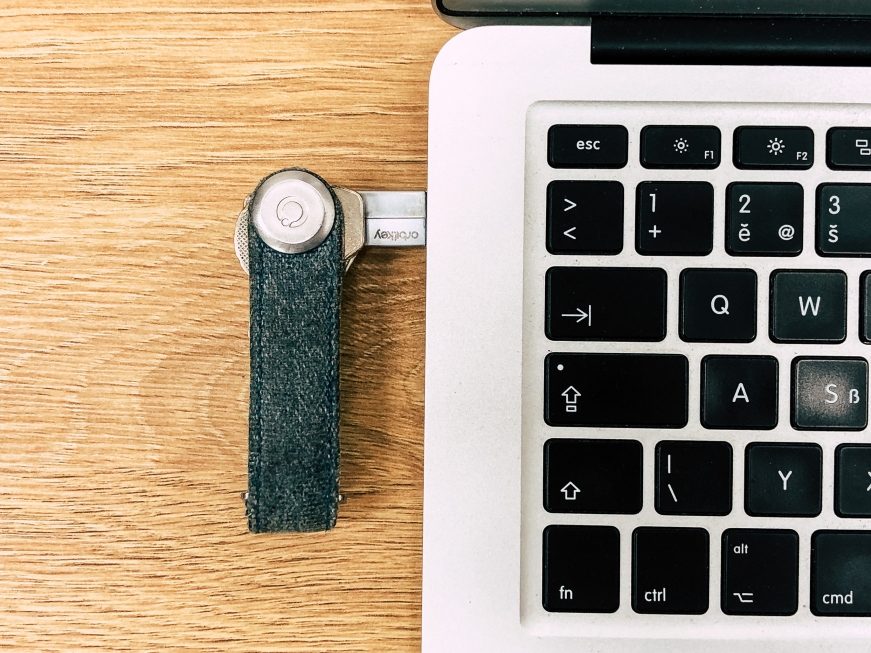 What do I use my Orbitkey for?
Keys for one flat
Keys for another flat
Bike lock keys
USB drive
"It is a truly handy helper. Keys take up less space, don't rattle, plus I know how I organized them in my Orbitkey, so I don't really have to focus much on finding the right one. Plus I haven't lost my keys ever since I got my Orbitkey, maybe it's because I'd hate losing it so much that I'm more careful."
Our tips:
Roman - marketing specialist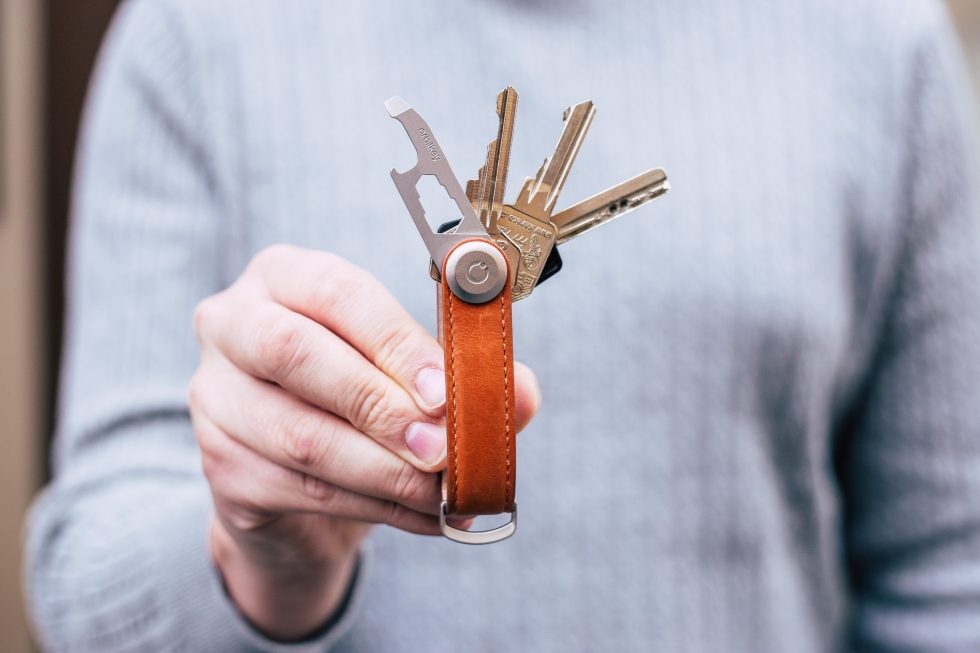 What do I use my Orbitkey for?
Two flat keys
Office keys
Mailbox key
"I had been convinced that I didn't really need an Orbitkey for quite a while, I had felt that a regular key ring worked fine for me. One day, I sorted out my keys and found out that I didn't need most of them. This was also the point when I finally got my Orbitkey. I haven't regretted it for a single second. This thin piece of leather is light, elegant and truly organized."
Peter - photographer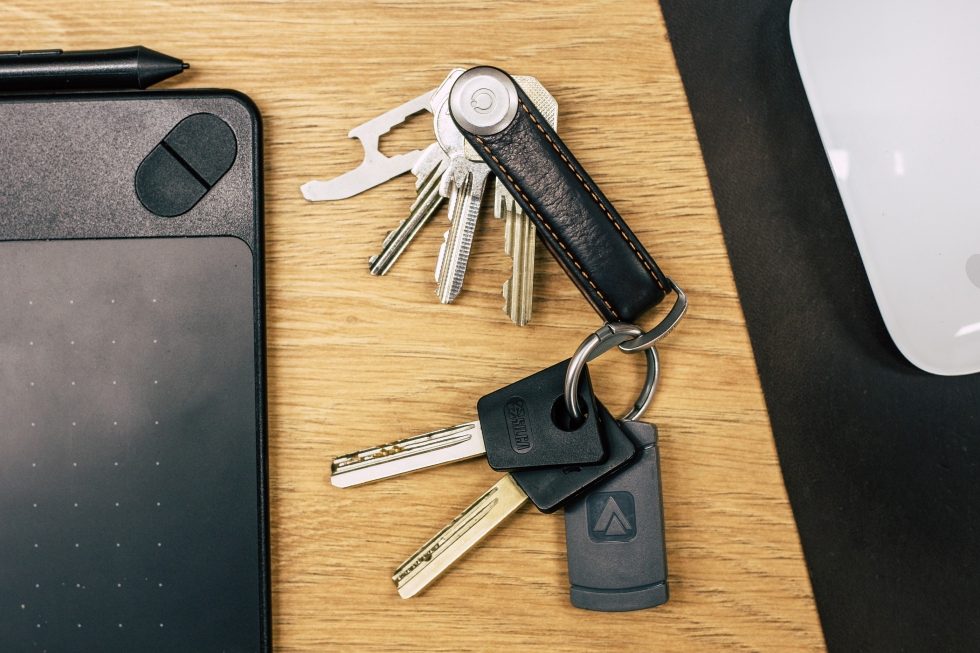 What do I use my Orbitkey Key Organizer for?
Flat keys
Parking lot keys
Dustbin keys
What do I use my Orbitkey Ring for?
House & garage chip
Office keys
Store keys
"Orbitkey has been a favorite of mine ever since I was in elementary school, I think I bought my first with my pocket money. Now, I don't think I could ever come back to a regular key ring. I like my things to be sturdy, stylish and a pleasure to use. Orbitkey meets all of these conditions."
Daniel - wholesaler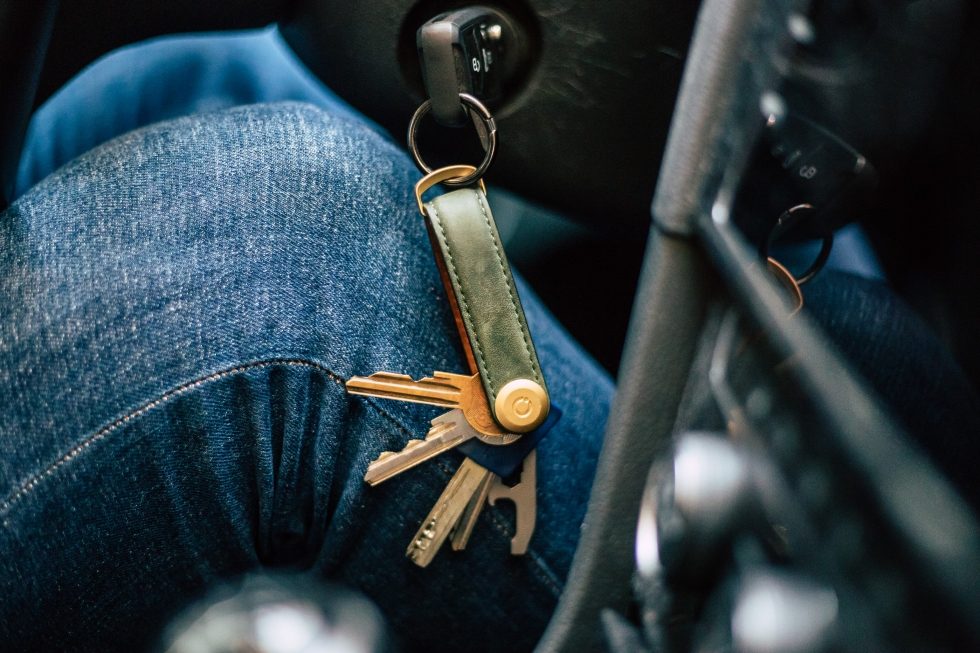 What do I use my Orbitkey for?
Two flat keys
Keys to my parents' house
Car keys attached to my Orbitkey Ring
"I am grateful to Orbitkey for teaching me how to organize my keys better, I have to admit I have been using too many of them before. I also appreciate that it looks great and doesn't rattle when I'm in a hurry to meet one of my clients."
Our tip:
Do you like what you're seeing? Share it!
Máte dotazy? Ptejte se, rádi odpovíme.
Dosud nebyly přidány žádné otázky. Ptejte se nás, rádi poradíme