Orbitkey Organiser: Frequently asked questions
28.11. 2019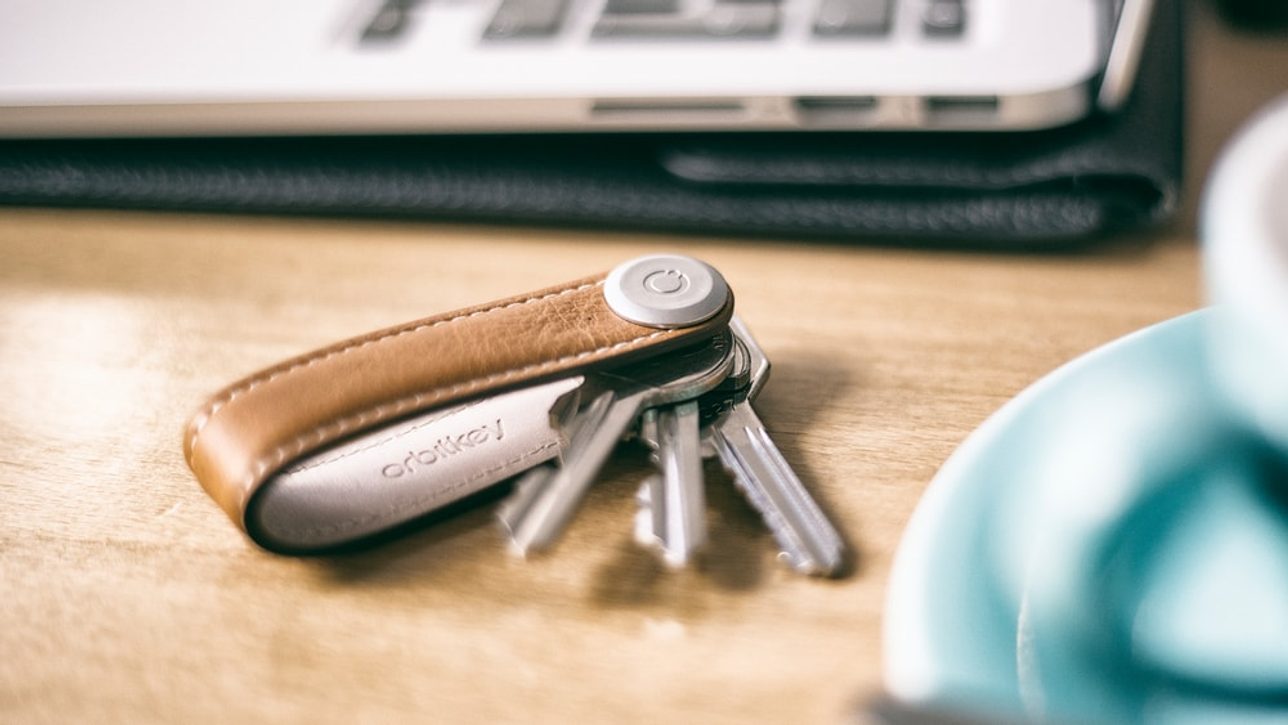 Will my keys fit?
Most keys will fit without any issue, as long as the hole on your key is greater than 4 mm in diameter, it has a flat profile and the length is shorter than 67 mm (from the hole to the end of the key). This rule also applies to keys where the holes are irregular in shape (e.g. slot, square, triangular). For your longest key, we'd recommend to place it in the middle of the stack for a better fit.
For anything else that doesn't fit on the Orbitkey (such as car keys, key fobs, bicycle lock keys) can be attached using the D-ring included with every Orbitkey.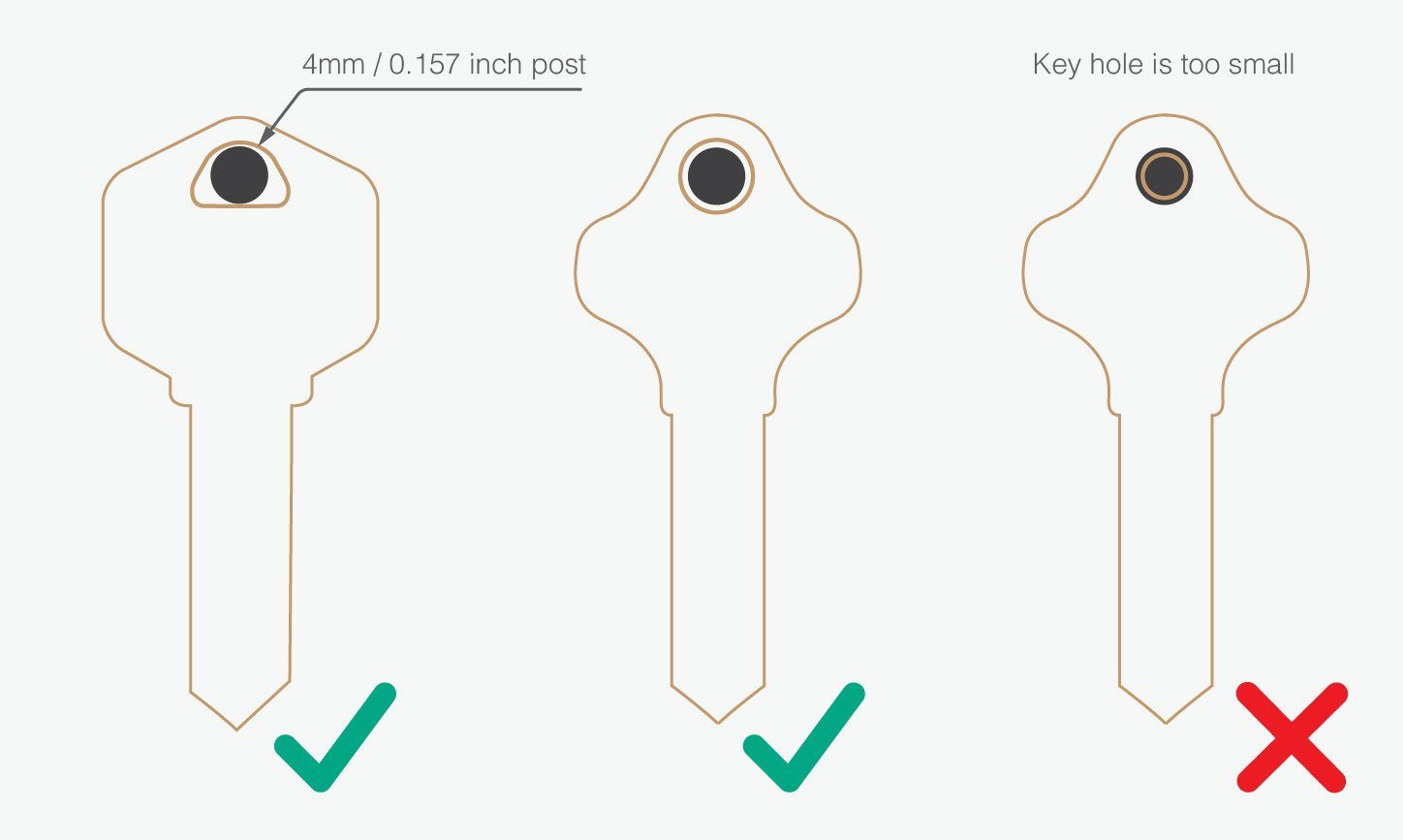 I understand most keys fit but still want to double check. How do I do that?
Solution 1 - You can easily check using a ruler to see if the key hole is at least 4 mm large. The length of the key should be shorter than 67 mm (length from the hole to the tip most end of the key).
Solution 2 - If you have access to a caliper, it's even better and more accurate!
How many keys can I carry in the Orbitkey?
Although we do recommend a minimalist approach to key carrying, the Orbitkey can accommodate between 2 to 7 standard keys (each 2 mm thick). The universal locking mechanism has been designed to adjust depending on how many keys you have. For a minimum of 2 keys, we would recommend using the 2 wave washers (that come with every Orbitkey) in the system. This will help keep your keys in place, and won't swing out.
Using the Extension Post
Some people have more keys than others. To solve this, the Extension Post will allow 4 (at 2 mm each) more keys to be added to your key organiser in a quick and easy way.

Just follow the steps below:

Step 1. Assess the number of keys to be used. Usually 7 keys would fit in the regular key organiser. If you need more space, proceed to step 2.

Step 2. Undo the key organiser by rotating the lock in a counterclockwise direction. A small coin should do the trick to open it. 

Step 3. Once opened, hold the key organiser with your hand while the shaft is exposed.

Step 4. Grab the Extension post and screw it in, in a clockwise direction. Spin it until it locks into place. 

Step 5. Once secured, go ahead and add in the extra keys. Add a wave washer to the last end of the stack as this will allow your keys to swivel in and out easier.

Step 6. Lastly, put the remaining piece (screw) of the lock, spin it until you hear a soft click. That means it's locked into place and you are good to go!
What is the difference between the individual collections?
Crazy Horse Leather Range
Having a reputation for aging well, Crazy Horse is a highly resilient leather chosen for its durability and unique look. Made from full grain cowhide leather means it's of the highest quality. Crazy Horse leather is completely buffed, smoothened, and coated with a special wax which allows it to develop a unique natural patina over time.
Leather Range
Made from genuine cowhide leather, this classic leather range is created using a unique mix of hand-crafted and highly precise automated processes. It embodies true elegance; with beauty that develops over time.
Active Range
The Active range is made from durable water and dust resistant TPU polymer. Whether it's rain, snow or sunshine, it will always have your back.
Nylon Range
The nylon range features a balanced combination of modern fabrics and functionality. A durable yet smooth to the touch blend of 420D/210D synthetic nylon is partnered with the award-winning stainless steel hardware. Cure the mess caused by bulky keys.
Canvas Range
The perfect balance of style and function – Tightly woven water-resistant canvas is coupled with leather reinforcement for maximum durability; the ideal companion on your next adventure.
What is the write or read speed of the USB?
For the 8 GB size USB, the upload/download speed is 10/20 MB per second.
For the 32G, the upload/download speed is 35/40 MB per second.
Is the Orbitkey version 1 parts interchangeable with version 2?
Unfortunately the band and locking mechanism / hardware designs for version 2 are different and are not interchangeable with version 1.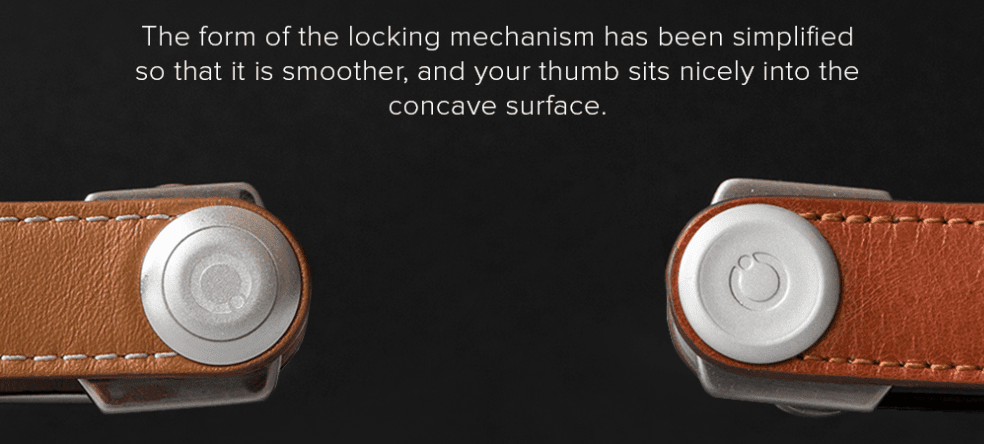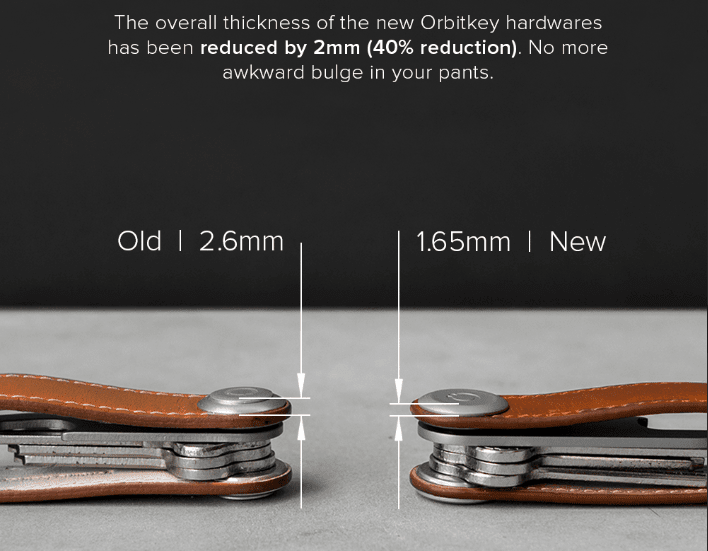 Do you like what you're seeing? Share it!
Máte dotazy? Ptejte se, rádi odpovíme.
Dosud nebyly přidány žádné otázky. Ptejte se nás, rádi poradíme