Orbitkey Key Organiser 2.0 - All the ways it is better
25.6. 2020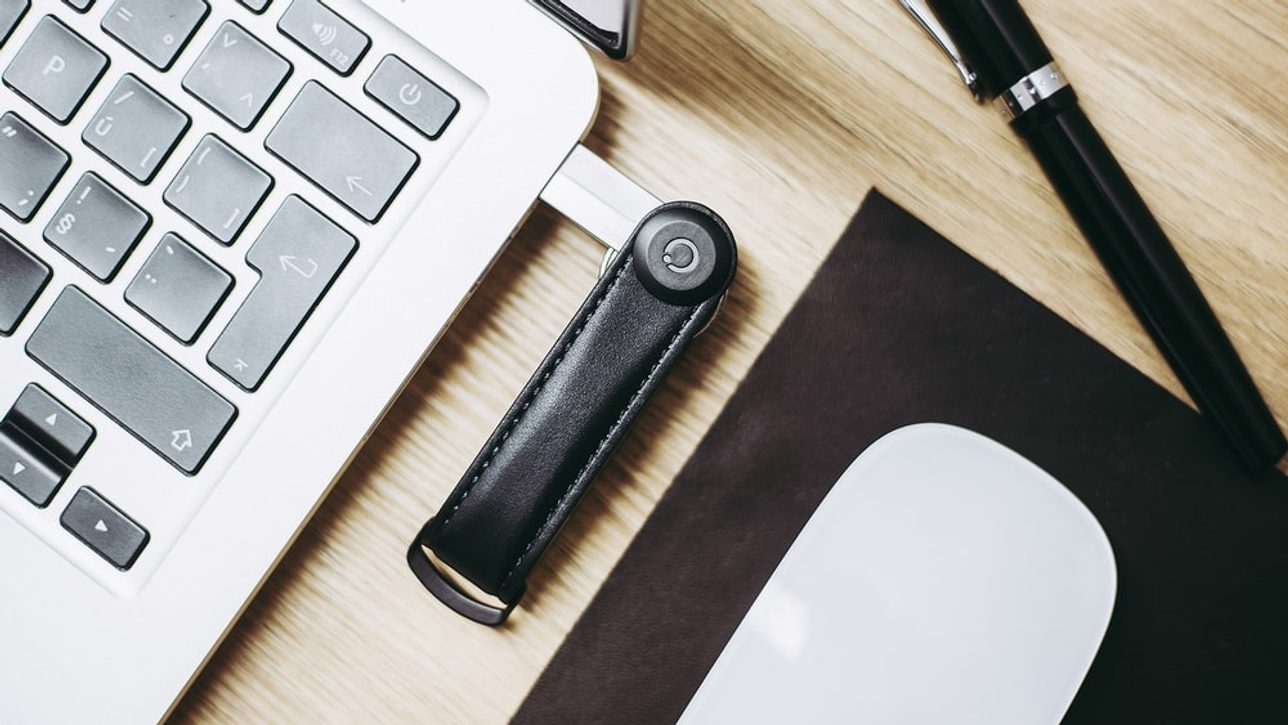 There is no need for a long introduction of the Australian key organiser Orbitkey 2.0. Its functionality speaks for itself. It holds 3-7 standard keys that don't rattle, thanks to a unique mechanism. They don't take up more space than is necessary and they won't scratch the display of your phone. But let's take a look at some improvements to the new second generation.   
1. More durable stainless steel bolts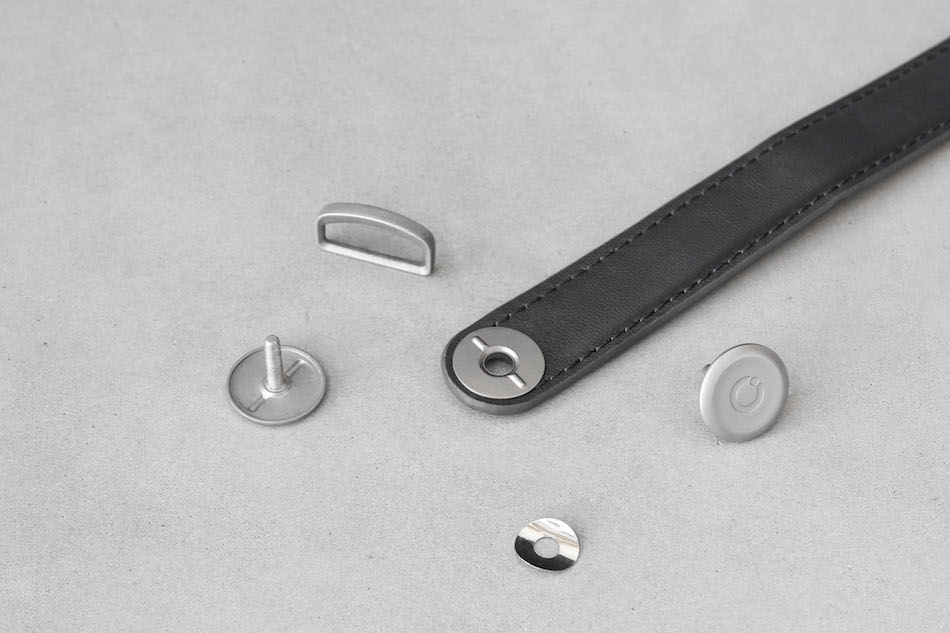 Stainless steel is better than aluminium. If the first generation had a major problem, it was an aluminium bolt, that suffered a lot of hardship with careless treatment. My first Orbitkey could tell stories of my callous practises. The second generation doesn't have this problem. 
2. Easier assembly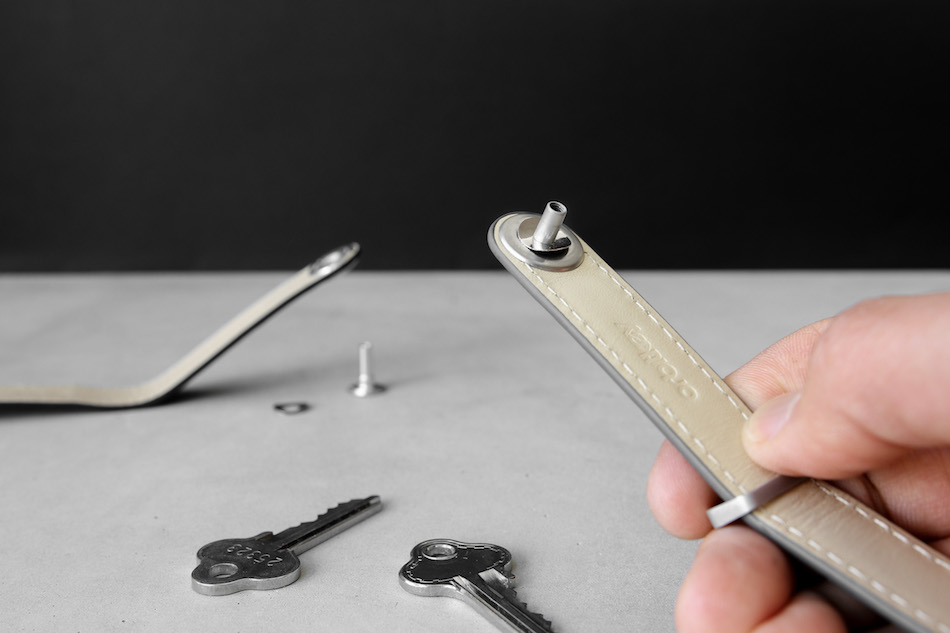 Do you remember how you assembled your first Orbitkey? Bolts jumped from under your fingers and washers ended up under the carpet. The second-generation bolt stays in its place and the assemble is a matter of minutes.
3. Compatible with most keys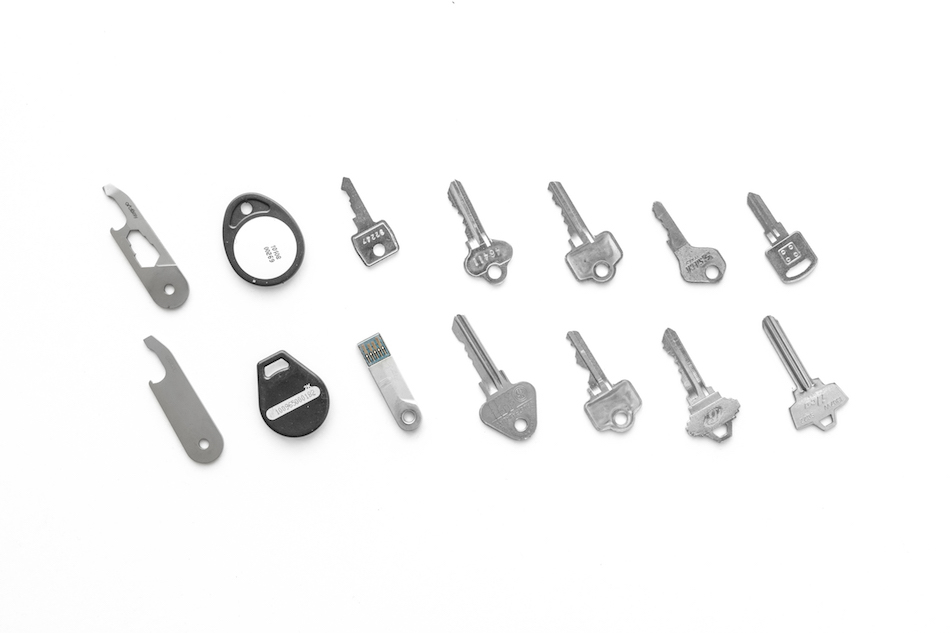 The smaller diameter of the bolt means better compatibility. This is important for keys with smaller or atypical eyes. 
4. Even better leather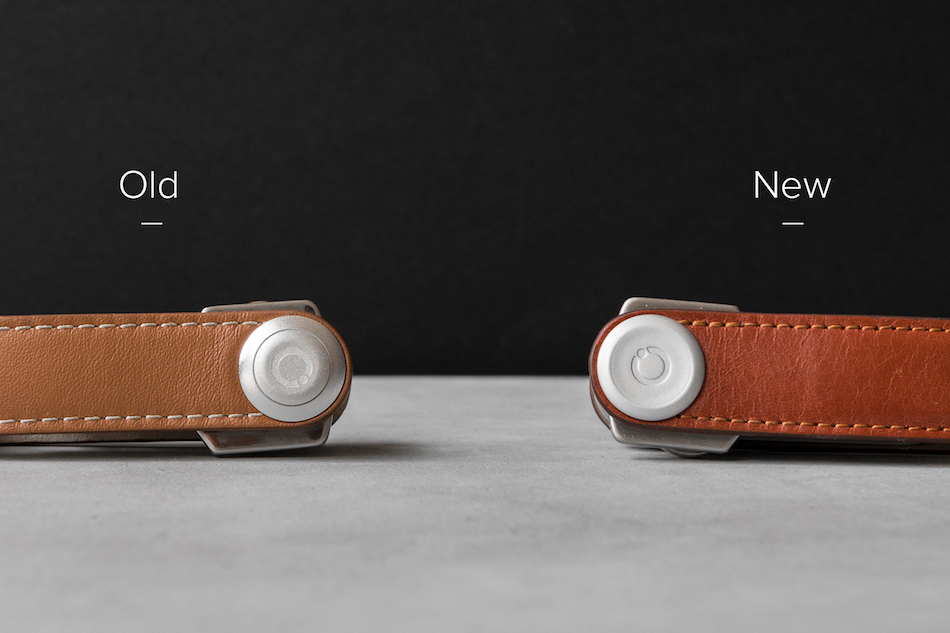 The first generation had a good quality leather. But why settle for good when you can have great. The second generation has two-layered cowhide leather with inner bolstering and better stitching, which makes this Orbitkey almost indestructible. You might succeed breaking it if you tried, but who would want to put in all the time and effort.
5. Canvas, Elastomer and Nylon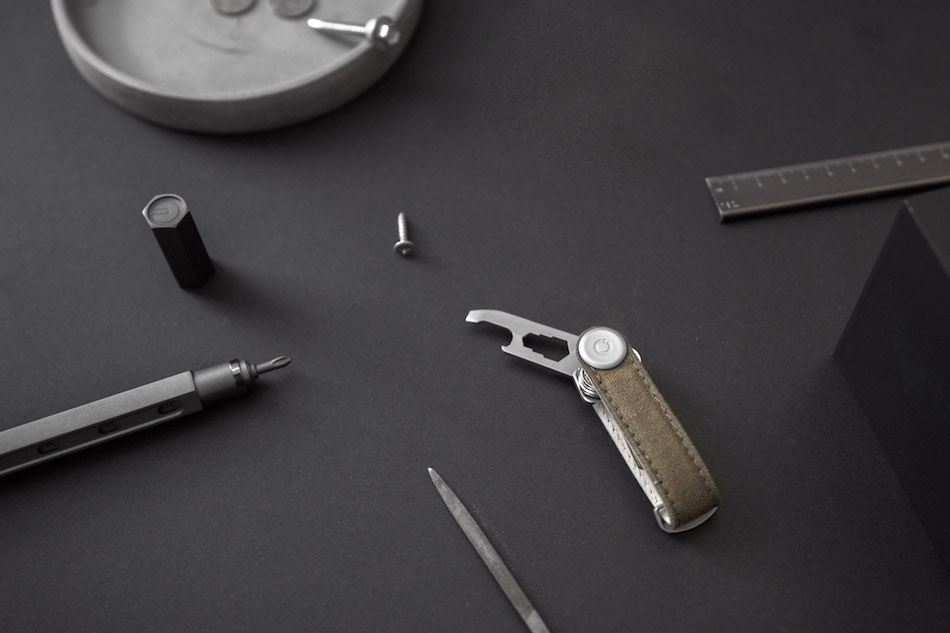 If you are looking for more adventures material than good old leather, we have Orbitkeys made from canvas, elastomer and nylon. They are different not only in colours, but also in its properties - they are light, water-resistant and overall more durable. Ideal for men who like to spend all their time in their workshop.
6. Better curves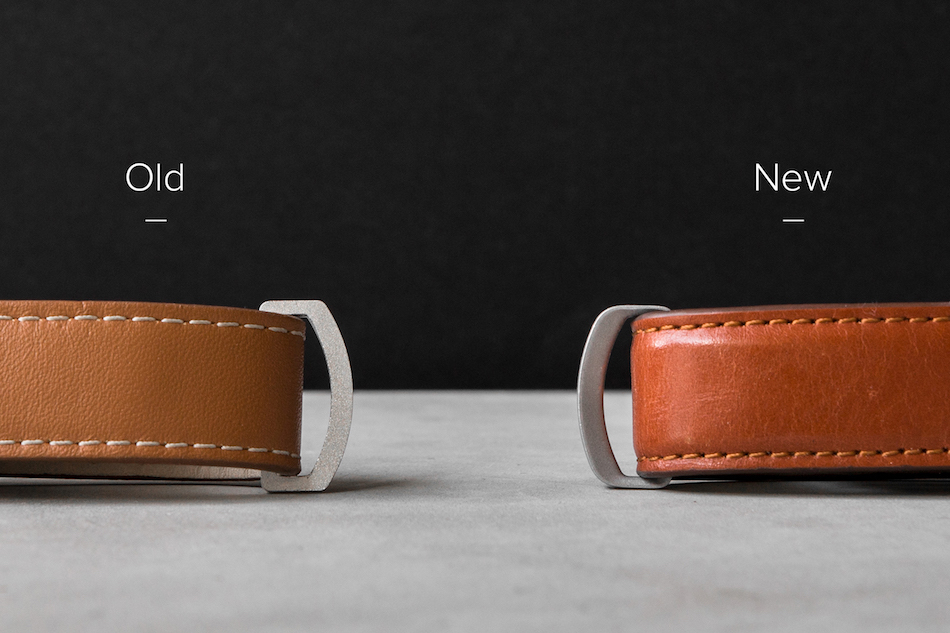 Car keyring is now rounder and more elegant. The bolt is thinner so there is less of a bulge.
7. New and improved accessories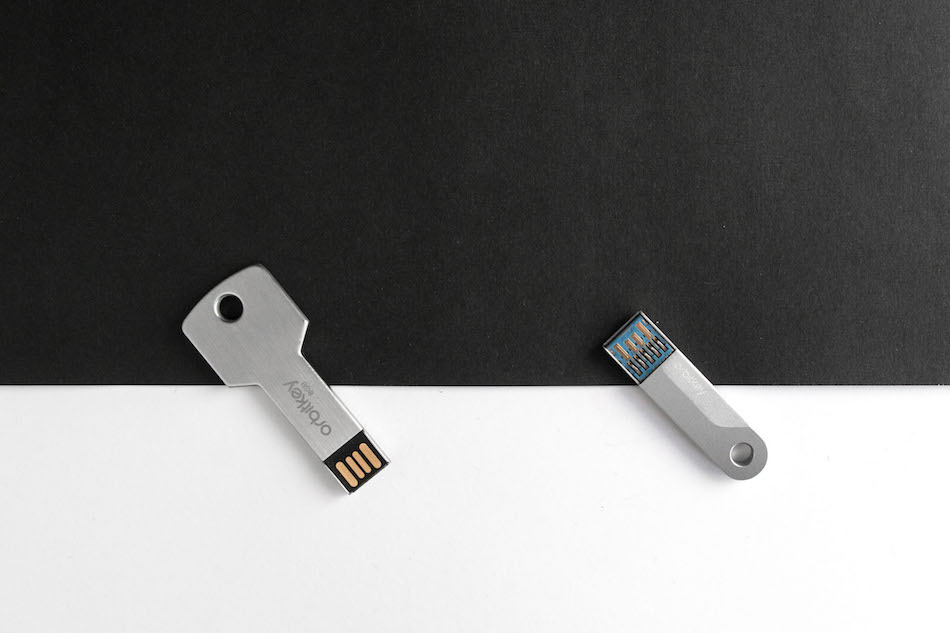 Thumb drive is a smaller and 3.0 USB which makes it much faster. It is available in two capacities - 8 GB or 32 GB. The bottle opener is much more practical. And these two classic helpers are joined by multitool (6 tools in 1), mirror with a nail file and SIM cardholder.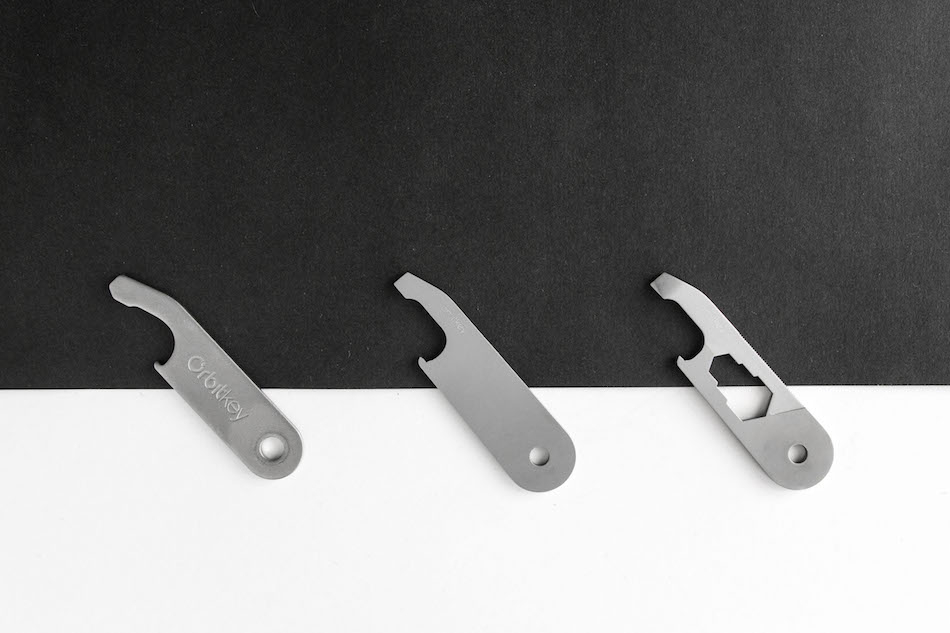 Do you like what you're seeing? Share it!
Máte dotazy? Ptejte se, rádi odpovíme.