How to choose the right bag
20.7. 2020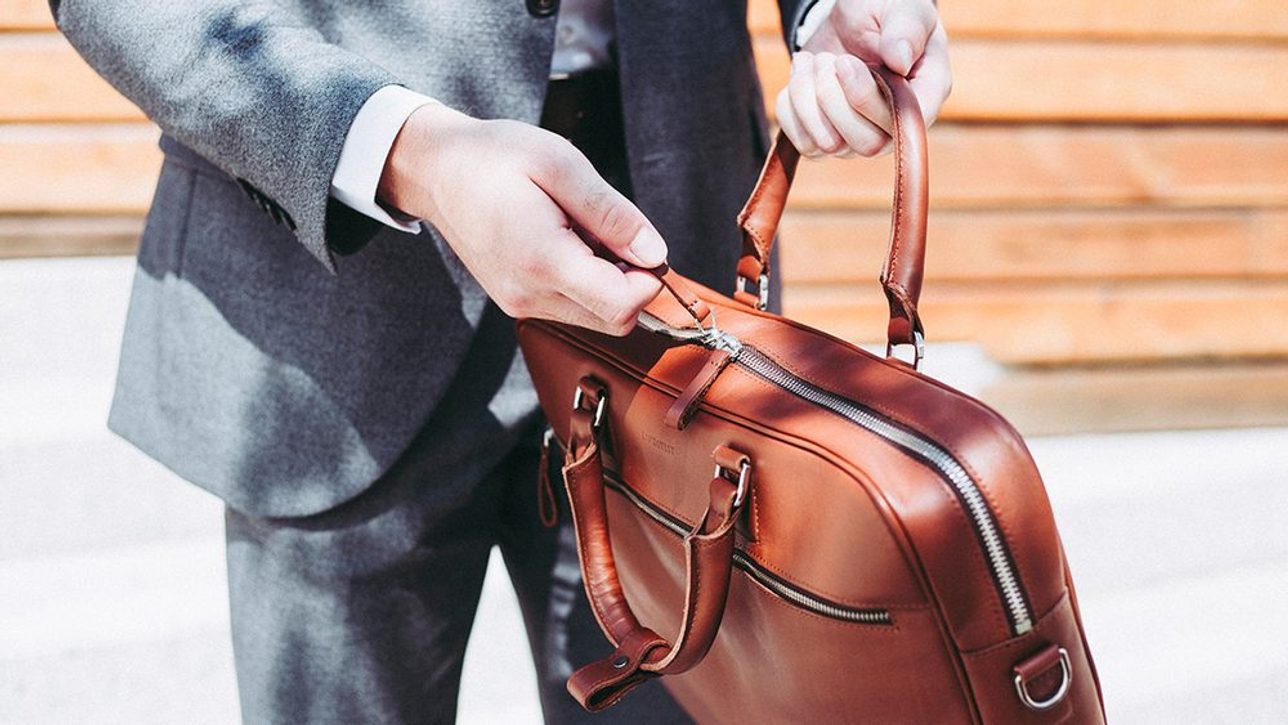 Every person has a different taste and every bag does different things. So we have picked the most popular ones from our selection to present to you. Maybe there is the perfect bag just for you. Let's proceed in an orderly fashion from the smallest to the biggest to avoid any confusion. 
Messenger bag
Nice and light. It holds all you need for the day - wallet, phone, pens and so on. Some larger version, e. g. the one by John Chapman, fit tablets. The shoulder strap frees your hands. The ideal informal choice for a one-day trip.
Doesn't take up space
For valuables, larger ones for tablet
Adjustable over-the-shoulder strap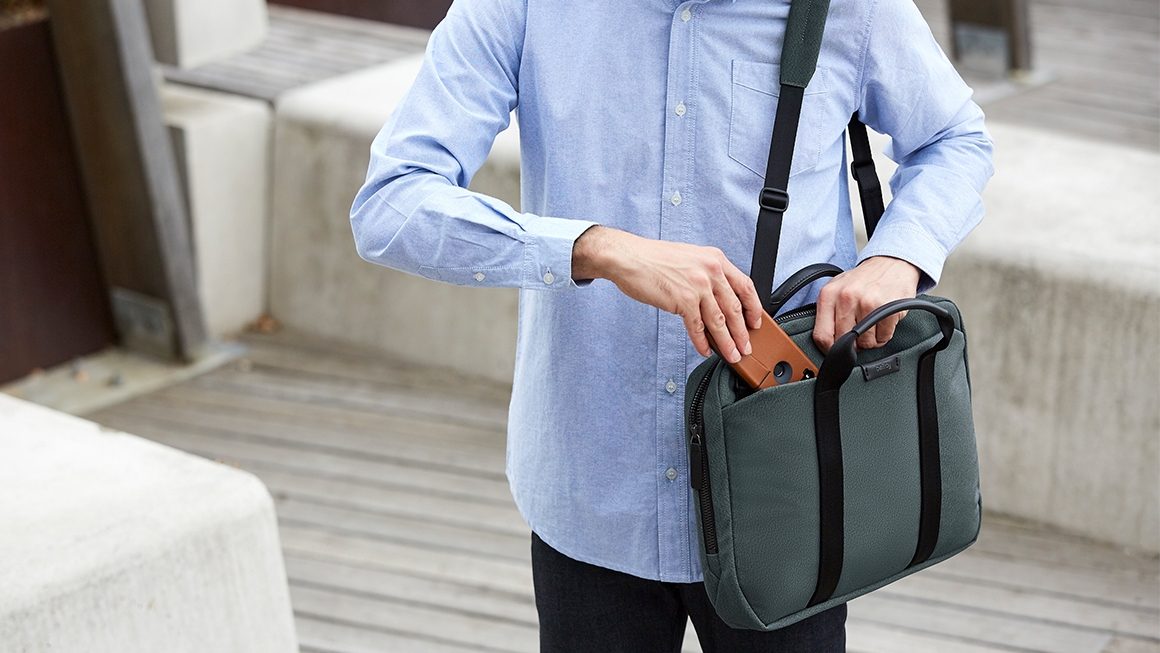 Slim briefcase
An everyday classic for those who prefer design over space. Elegant and slim beauty with a zipper that fits a laptop (up to 13''), important documents, stationery and smaller valuables. Usually, it doesn't have a shoulder strap, that is the case with our John & Paul briefcase. The shoulder strap wouldn't go too well together with it. But you should still keep its absence in might as it may be a slight disadvantage in some situations.
For 13'' notebook, documents, stationery and small knickknacks
Minimalistic design, often without outside pockets
No shoulder strap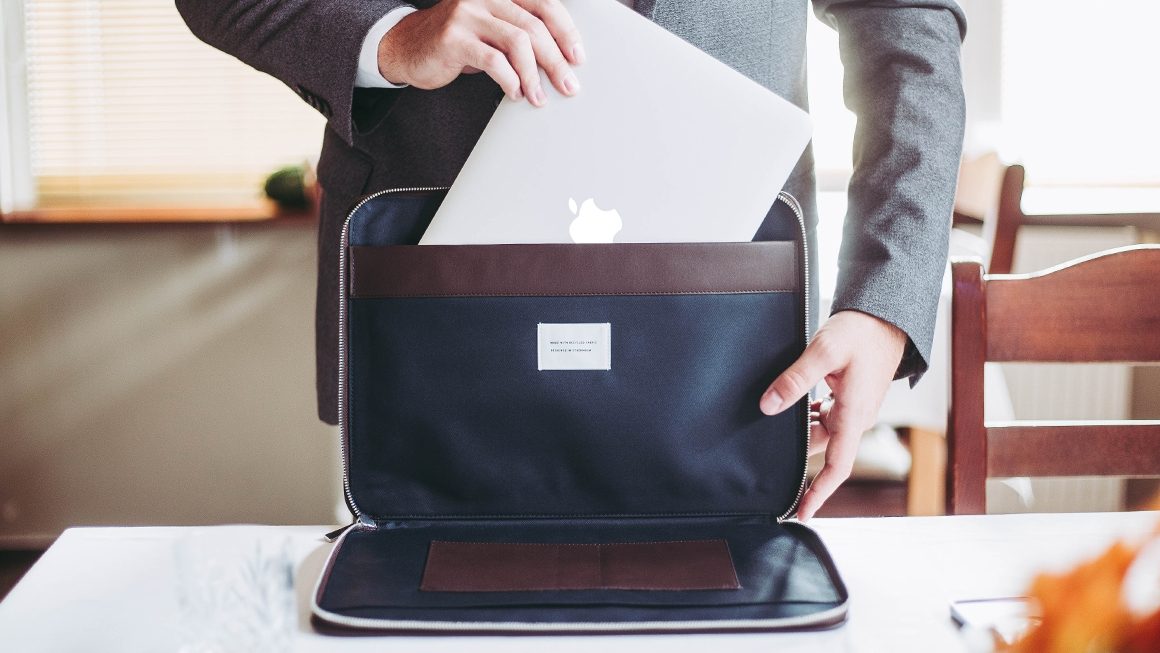 Briefcase
Basically the same style of a bag but larger. Usually, it fits a larger laptop (up to 15''), documents, valuables, and additional electronic devices. Some have an outside pocket for other essentials and D-rings to fasten a shoulder strap. The shoulder strap might even be part of the package, that depends on the particular model you choose. That comes in handy if you are going to engage in activities that require free hands (e. g. riding a bike or heated calls). They also usually provide better thought-out inner layout.
For 15'' notebook, documents, stationery, valuables and small knickknacks
Usually with outside pocket and better inner compartment management
Usually with D-ring for a shoulder strap or with one as a part of the package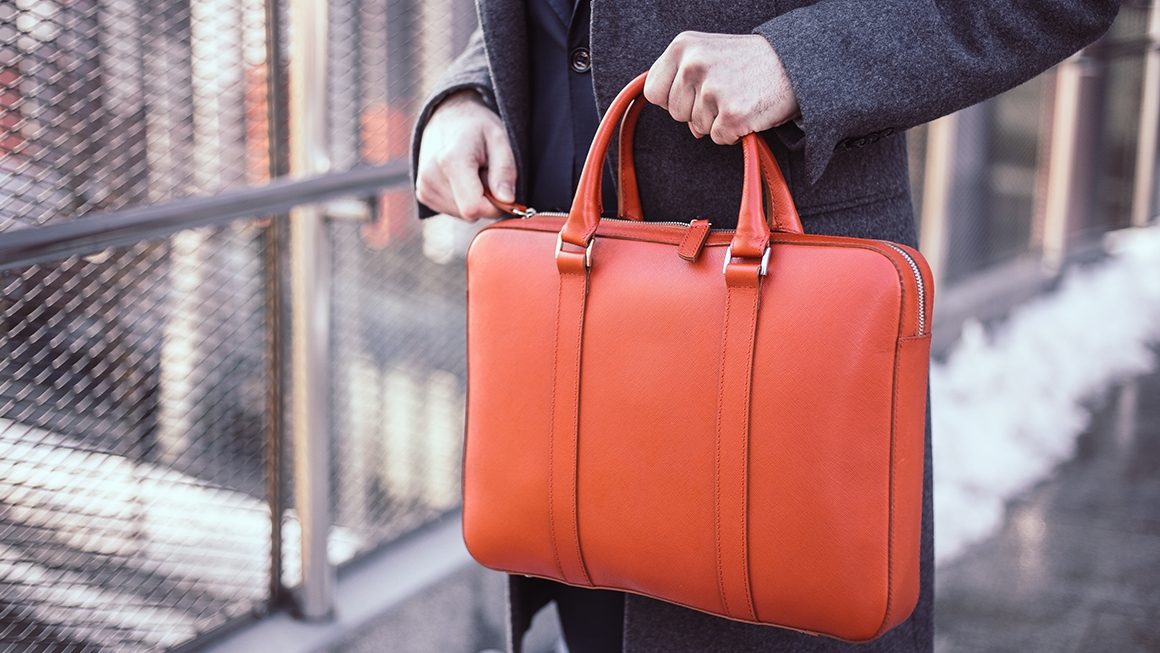 Weekender bag
Now we are leaving the realm of one-day bags that are good mostly for work and school and not much else. Weekender bags are a completely different beast. You can pack everything you need for a longer trip and with a little bit of luck, they will fit the carry-on requirements on a plane. Even though they usually have a shoulder strap, two bolstered handles are a more common way of carrying the bag around. The layout of inner compartments varies from bag to bag, but one large undivided compartment with smaller pockets for valuables either on the inside or the outside is the most common.
Proper luggage that fits the overhead compartment on a plane (hopefully)
Bolstered handles, frequently with detachable shoulder strap 
Reinforced bottom for heavy loads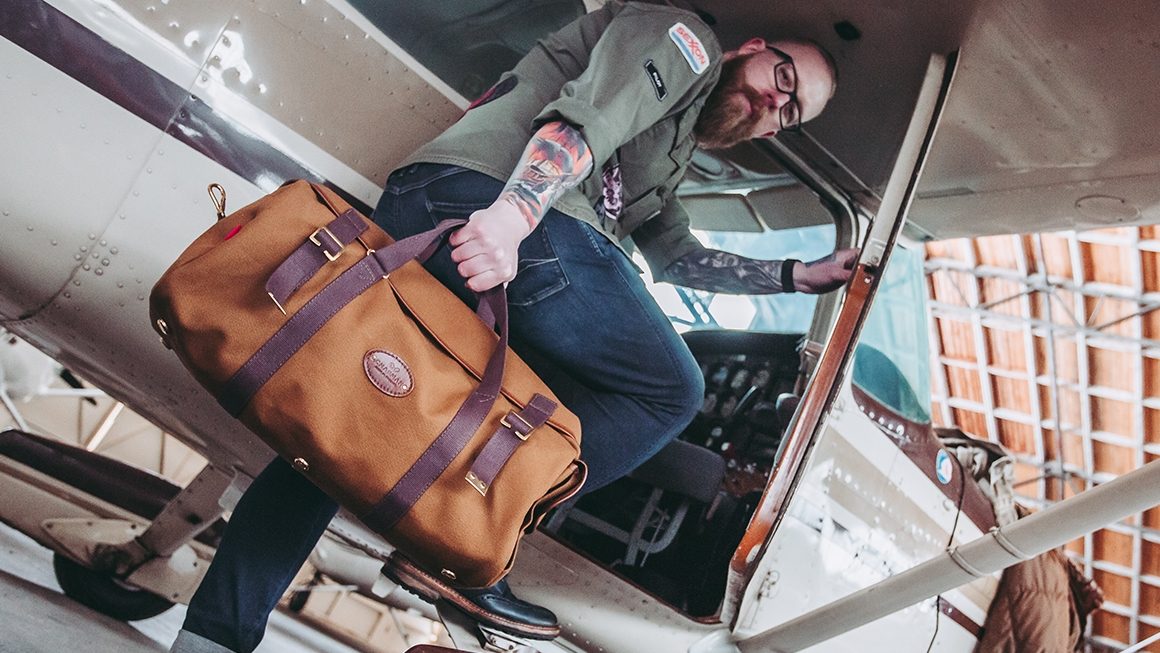 Do you like what you're seeing? Share it!
Máte dotazy? Ptejte se, rádi odpovíme.
Dosud nebyly přidány žádné otázky. Ptejte se nás, rádi poradíme