4 simple ways to fold a pocket square
6.5. 2020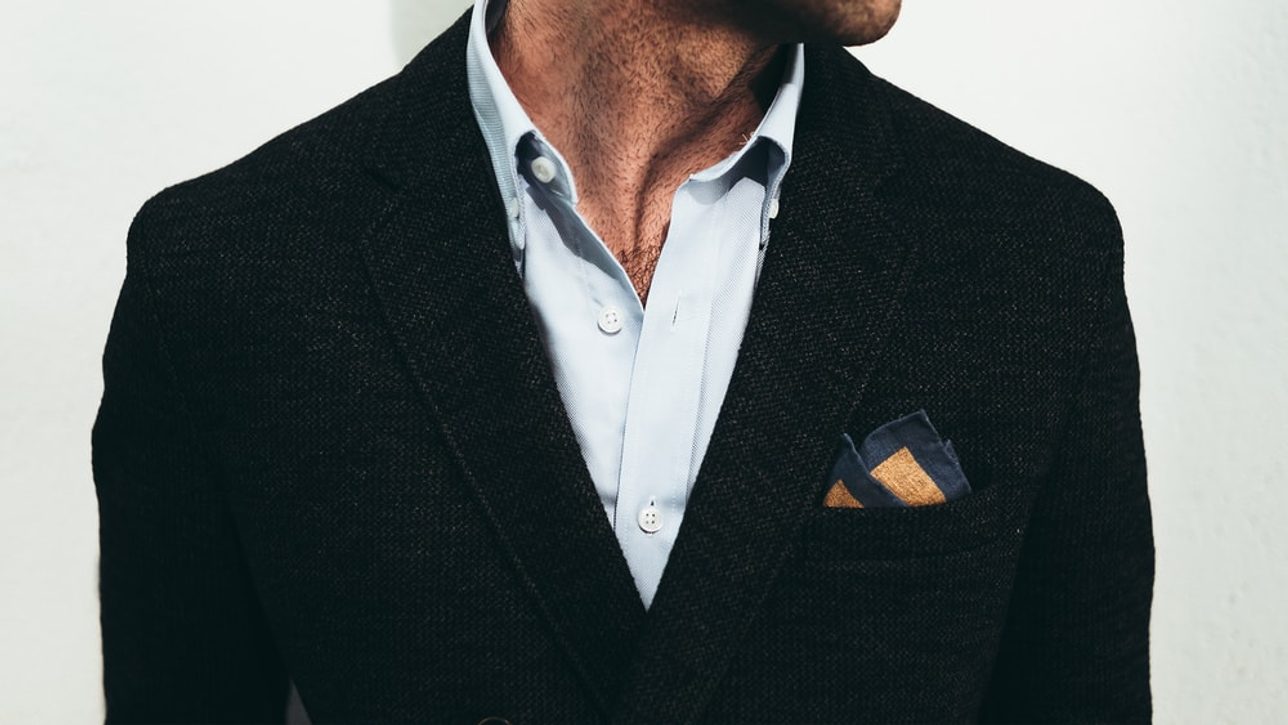 Like it or not, wearing a pocket square requires some courage and commitment. However going down that path is always a step in the right direction. Especially if you know what you're doing. That's why we have created an easy guide of four classic ways to fold a pocket square. It is full of images and as such it's also really easy to navigate. Let's take a closer look at the individual methods.
1) TV Broadcaster - The Presidential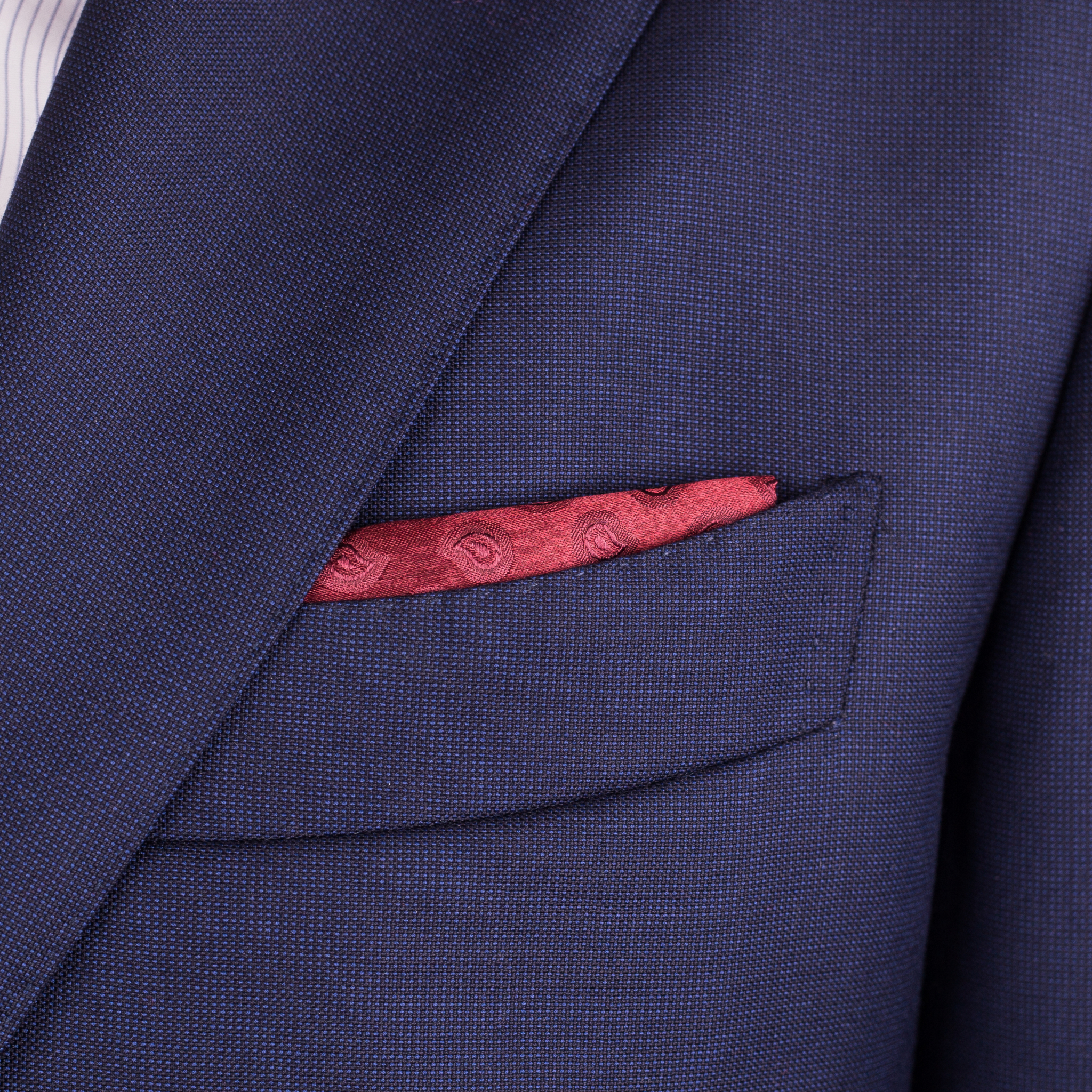 A classic way that had been the go-to style in the forties and fifties. It is by no means a scrap heap material, since it still remains one of the most effective and simple ways to fold a pocket square. Some find it a bit too sleek, for some it's the best method ever invented. Just think about a plain white pocket square folded like that in a black jacket's pocket. Just right, isn't it? This method is perfect in the everyday work environment, it's discreet and professional, yet elegant. James Bond might have something to say to that as well.
How? (images change every 4 seconds, please hold)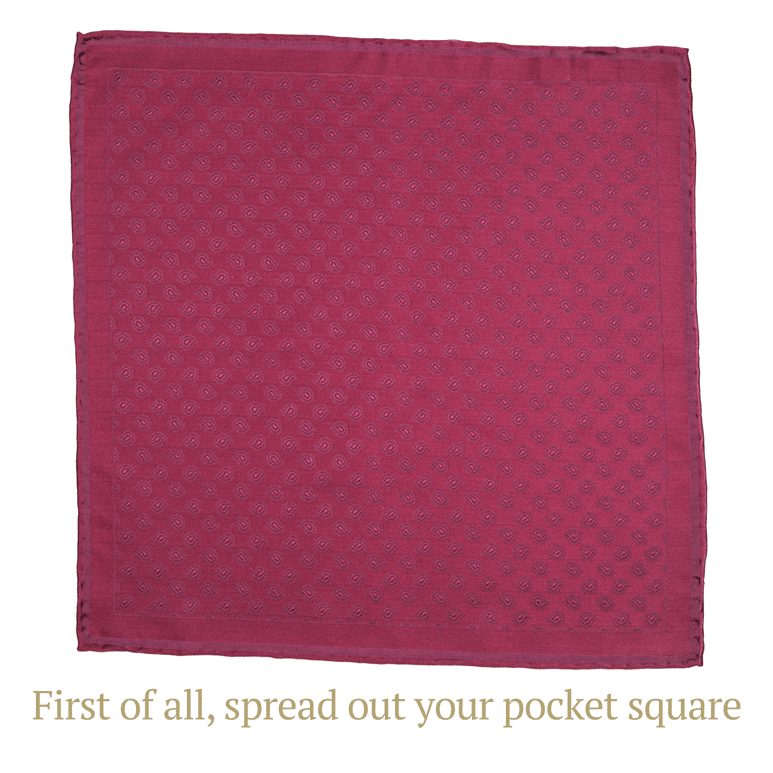 2) Triangular Method - Single Peak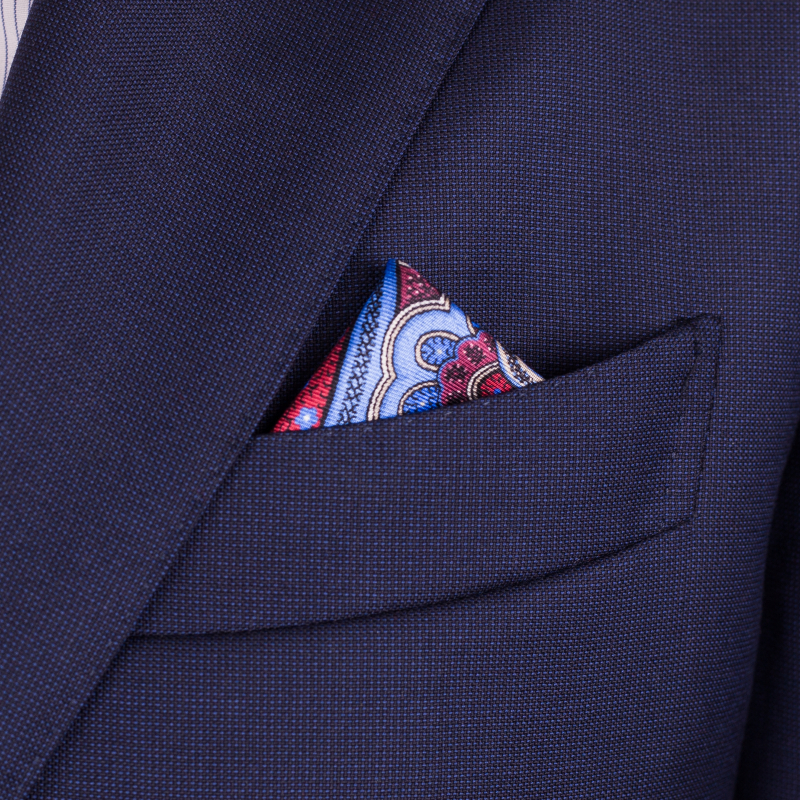 You can always try to add some new shapes to your outfit with your pocket square. The Single Peak method is the easiest of the lot. It is perfect for relaxed business meetings and strictly formal events alike.
How?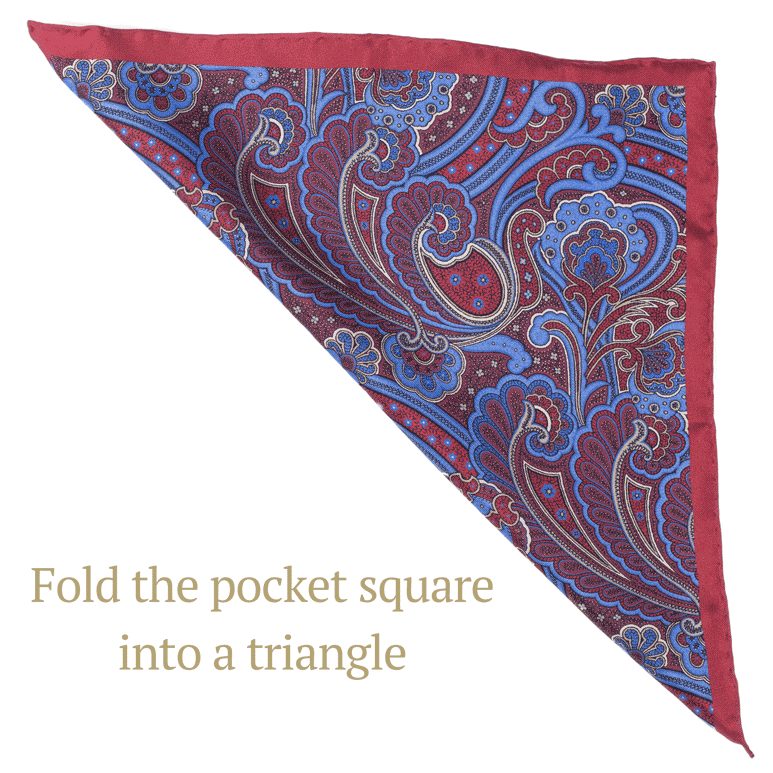 3) Puff Fold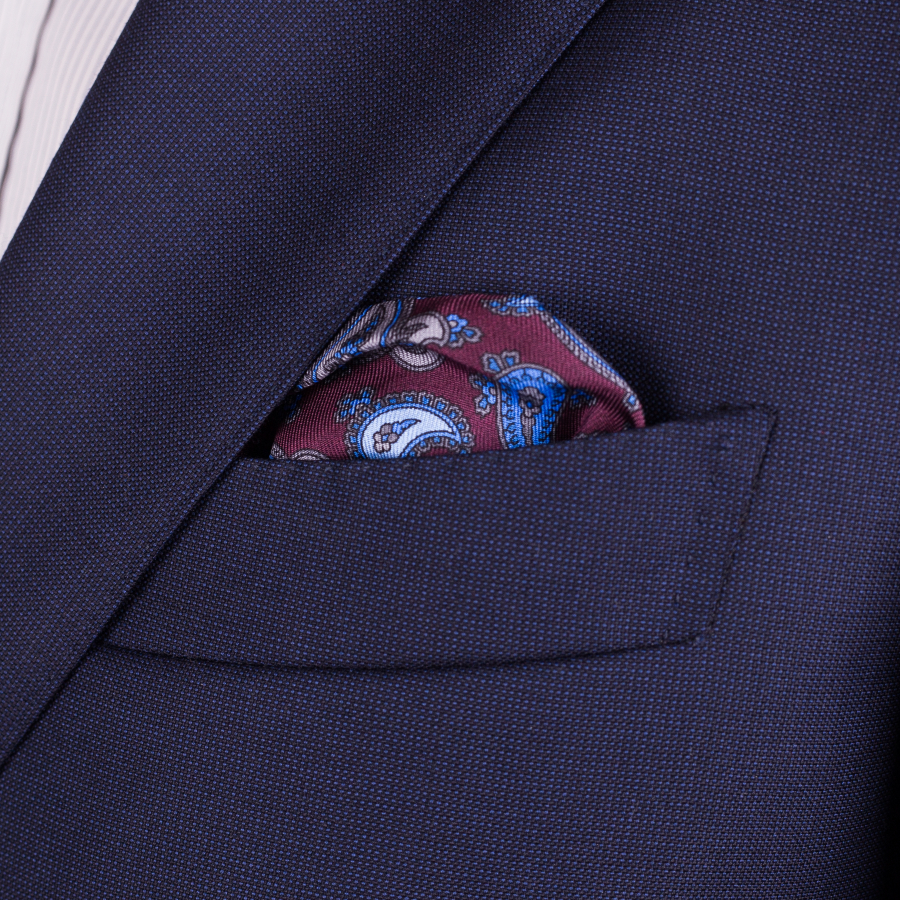 Puff Fold gives off an air of nonchalant elegance and retains a slightly unusual look. As such it is perfect for more informal occasions. Don't be afraid to try this combination with a more distinctive and colorful pocket square, it's the style that matters the most here. On top of all that you'll fold it in just a few seconds.
How?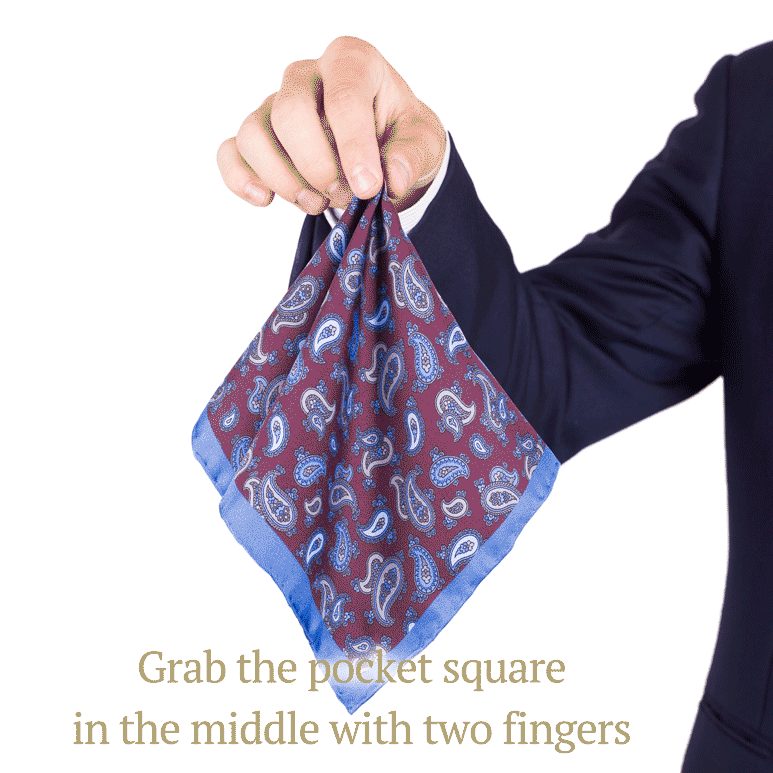 4) Reverse Puff Fold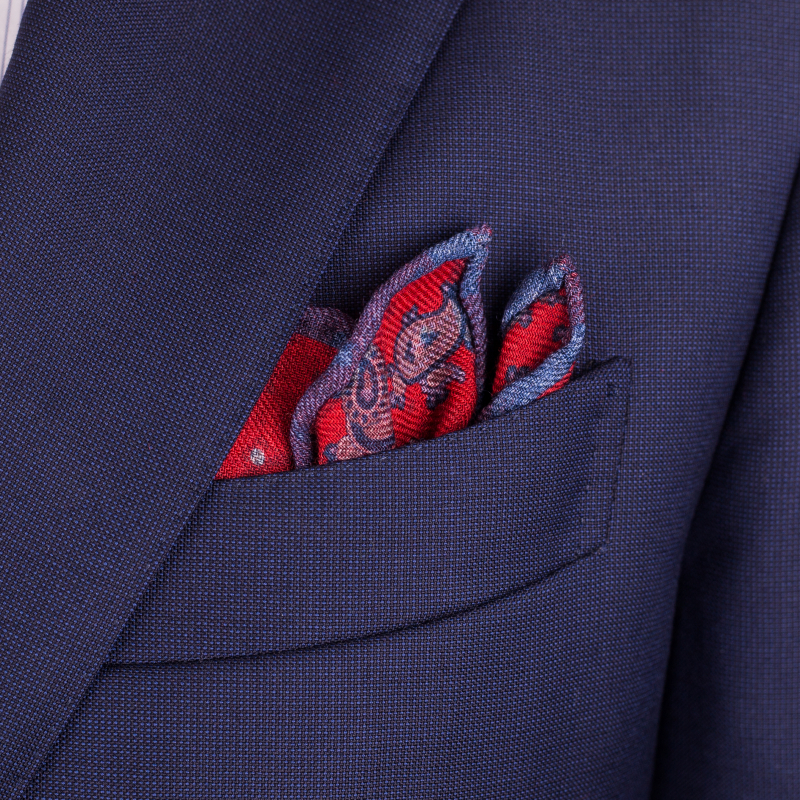 A perfect example of a playful imperfection. Reverse Puff Fold is a sligthly extravagant yet undoubtedly elegant method that's really easy to master - you can fold it just like you would fold the regular Puff Fold, you'll just have to put it in your pocket the other way around. In spite of its distinctive flair it still remains a fairly universal way of folding a pocket square that works great in just about any occasion.
How?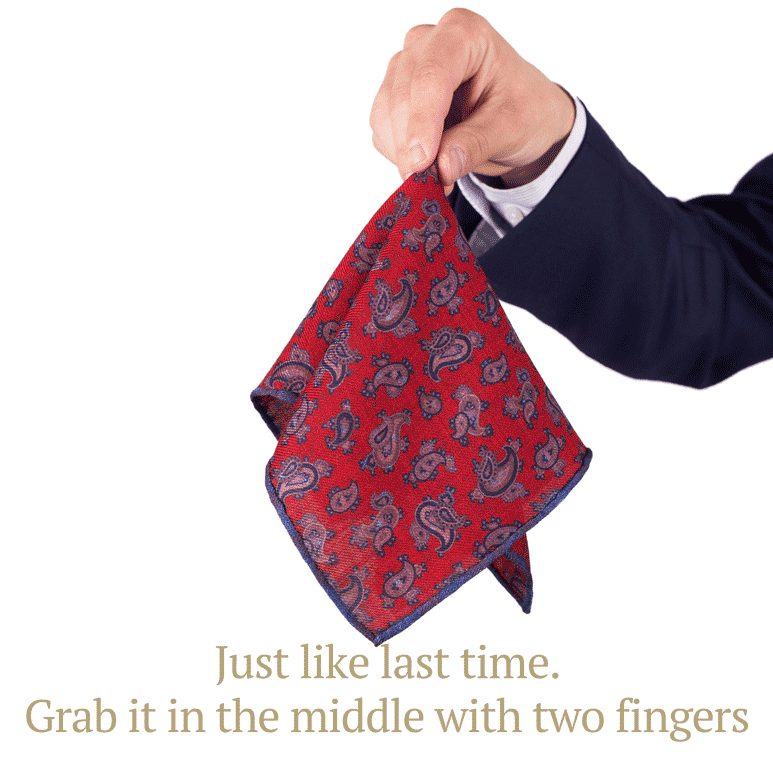 One quick tip to conclude with: The color of your pocket square can match the non-dominant color of your tie. If you don't wear a tie, you might try to match it with the color of your shirt. Or you can do it differently, it truly is your chance to shine.
Do you like what you're seeing? Share it!
Máte dotazy? Ptejte se, rádi odpovíme.
Dosud nebyly přidány žádné otázky. Ptejte se nás, rádi poradíme