The neverending chinos story - splendors and miseries of Czech production
16.7. 2020, Daniel Rufer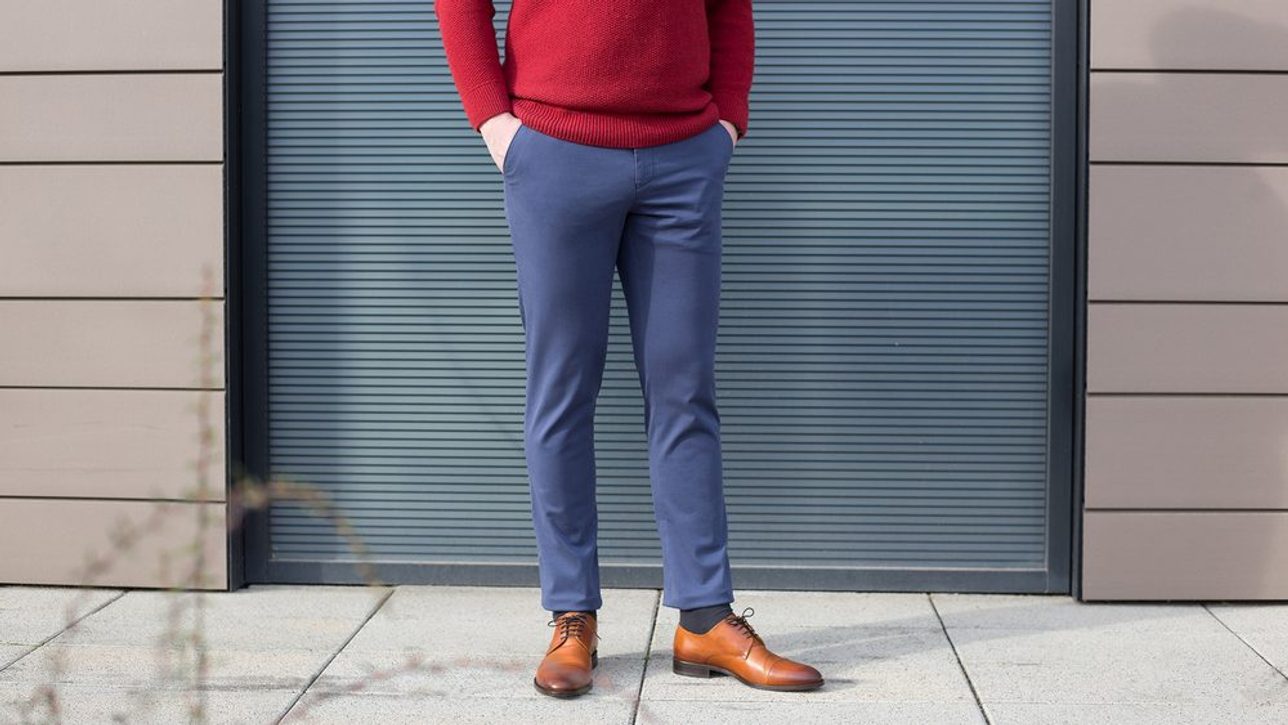 It took us more than two years to finally get our own John & Paul chinos back in offer. Truth be told, we burnt our fingers several times while trying to perfect them. Sometimes it was because of the limited abilities of certain manufactures, sometimes because of our own perfectionism. So why did it take so long?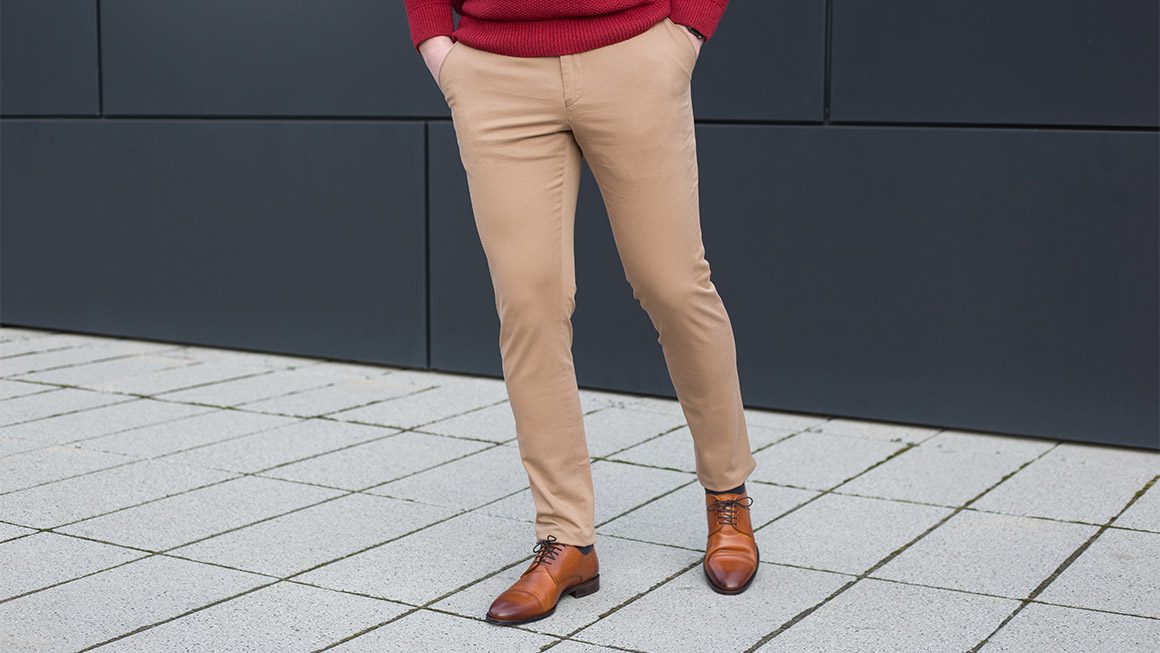 Back in 2017, we managed to extend our clothing selection and offer our very own pair of chinos. We were making them here in the Czech Republic, they looked well, plus we already managed to come up with some very nice details. Our former supplier, however, was not able to deliver any more batches after the initial one, plus some weak spots of our chinos came to light. Take the material for instance. The cotton we used was not pre-shrunk, which meant that some customers' chinos shrunk by quite a margin after the first wash. But we knew that we wanted to continue making chinos. Back then, we also wanted to make them here, at our home country. But we soon found out that would not be possible.
When trying to find a new domestic supplier, we usually stumbled upon one, but more frequently upon two problems. First: that nobody was willing to make the chinos in our own specific cuts, something we were and still are pretty demanding about (we wanted to further slim down the cut, take up the waist a little and lengthen the trousers a bit). Second: that nobody could produce decent quality at a reasonable price. That usually meant that the product cost a fortune and the quality was all but great. We don't like that combination very much.
Even though it wasn't something we originally wanted to do, we started thinking about making our chinos somewhere abroad, preferably in a country with a long textile-manufacturing tradition. So we set out on a two-year long quest - and sometimes we really felt like Marco Polo, for we even considered countries such as Morocco and Turkey. Morocco had looked really promising at first. Then we received the first batch of samples, which still had a lot of imperfections. So we tried again. When the second sample batch arrived, it had the original imperfections removed - only to make space for brand new imperfections. That was when we realized that this too had been a dead end. It cost us a lot of time, but it also gave us some valuable experience.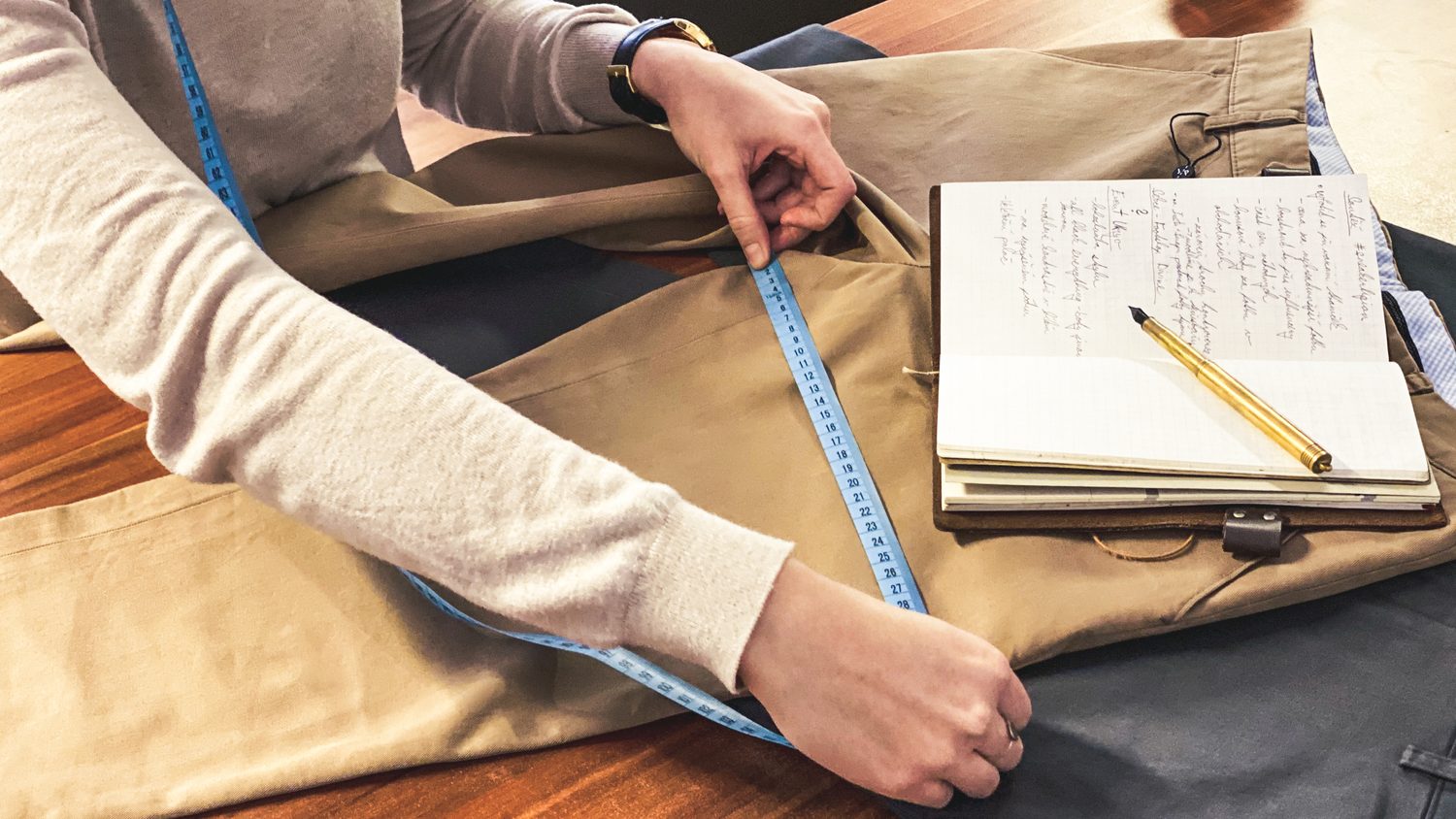 Around the beginning of last year, we finally got in touch with a Slovakia-based manufacturer who also supplies to some of the most renowned brands in the world and we decided to give that one a try. At that point we already stocked up on perfect Spanish fabrics, high-quality buttons and hardware, so all that was left was to perfect the fit. That proved to be quite problematic too: the manufacturer didn't have a sampling workshop, which meant that making one round of samples took months. And because we couldn't get it quite right on the first try, it took us longer than we expected.
We are quite sure that you will find the result more than satisfying. Our new John & Paul Easy Chinos come in 12 size - we used the universal sizing system on this one - and in 4 basic colors. Their lining and pockets are made of soft 2-ply cotton, the buttons are a beauty and the hardware is as sturdy as it gets, but most importantly: the fits are perfect, the material is comfortable like a summer breeze and the material has been pre-shrunk, so no more washing surprises.
All well that ends well is what we would like to say. And the result truly is very good. However, we still have to make one final change of supplier - this time only within Slovakia.  But given how long it took us the last time, we do recommend you to stock up and get your pair sooner than later, in case there is any other delay. We can guarantee you're gonna love what we created.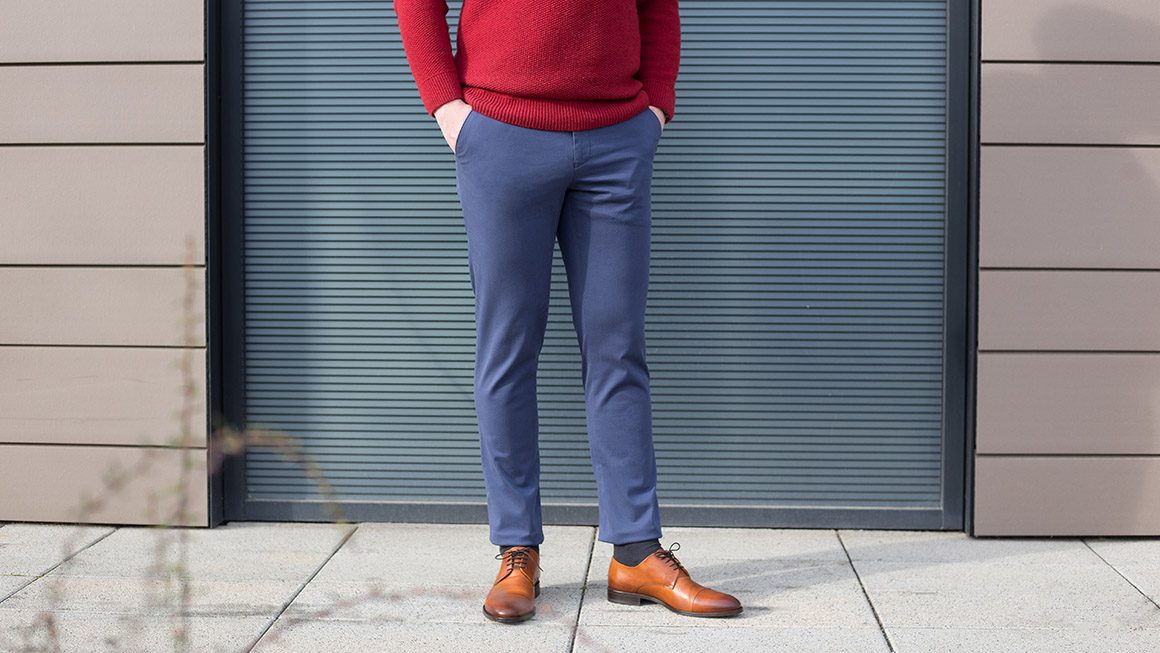 Do you like what you're seeing? Share it!
Máte dotazy? Ptejte se, rádi odpovíme.
Dosud nebyly přidány žádné otázky. Ptejte se nás, rádi poradíme