Our new brand Beviro
16.7. 2020, Daniel Rufer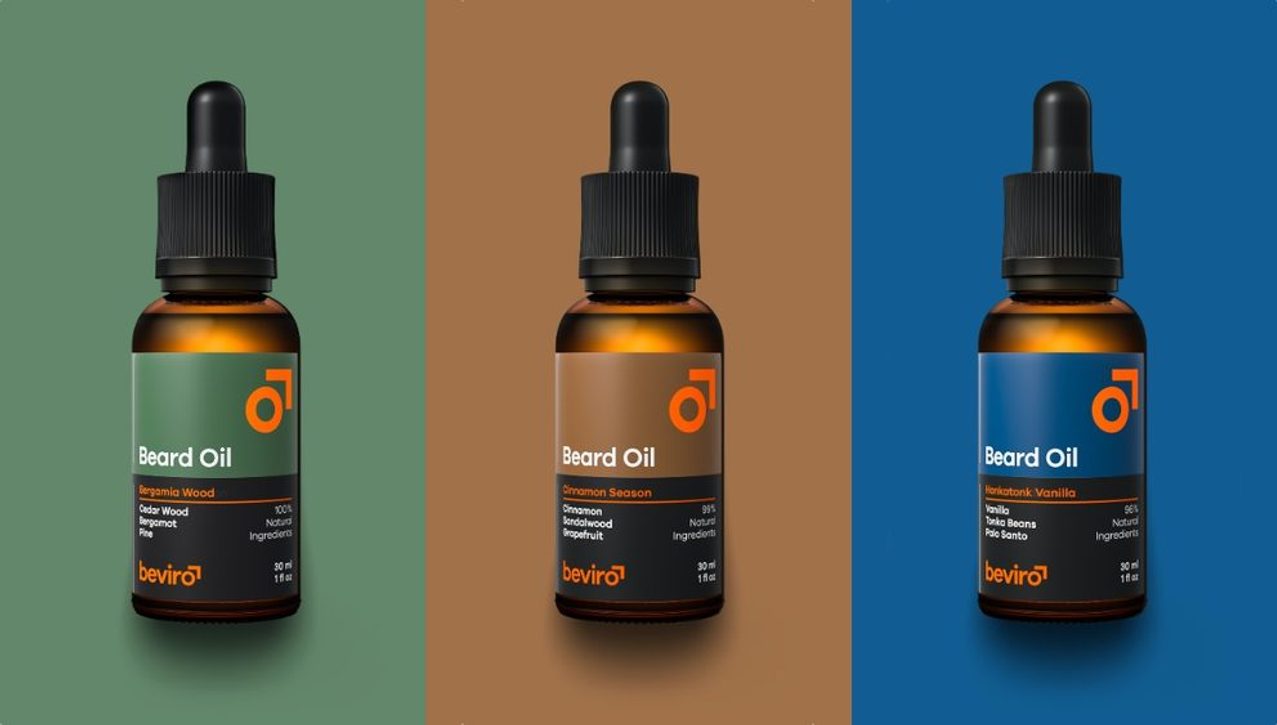 Most of you probably know that apart from all the various brands we offer at Gentleman Store, we also have a brand of our own - John & Paul. Well, that is no longer accurate, because last year we also got involved with a Czech brand of natural cosmetics for men - Beviro. Why did we do that? What is it like to be a cosmetics manufacturer? And what are our future plans? You will soon find that all out. 
When I first saw the Beviro products (it was called BE-VIRO back then), I wasn't that blown away by them. Classic bearded design, recycled paper, something like Captain Fawcett, but not quite as nice. You see, there is an abundance of beard care brands, which is why I get new offers into my e-mail folder regularly. However if I took in every brand that asked, it wouldn't take too long and I would get completely lost in our offer - and just think what it would be like for our customers. Since one of my roles is that of a curator, I only try to pick products I find to be excellent in quality and unique in some way or another. Back then I had no reason to believe that BE-VIRO would fit into any of these two boxes.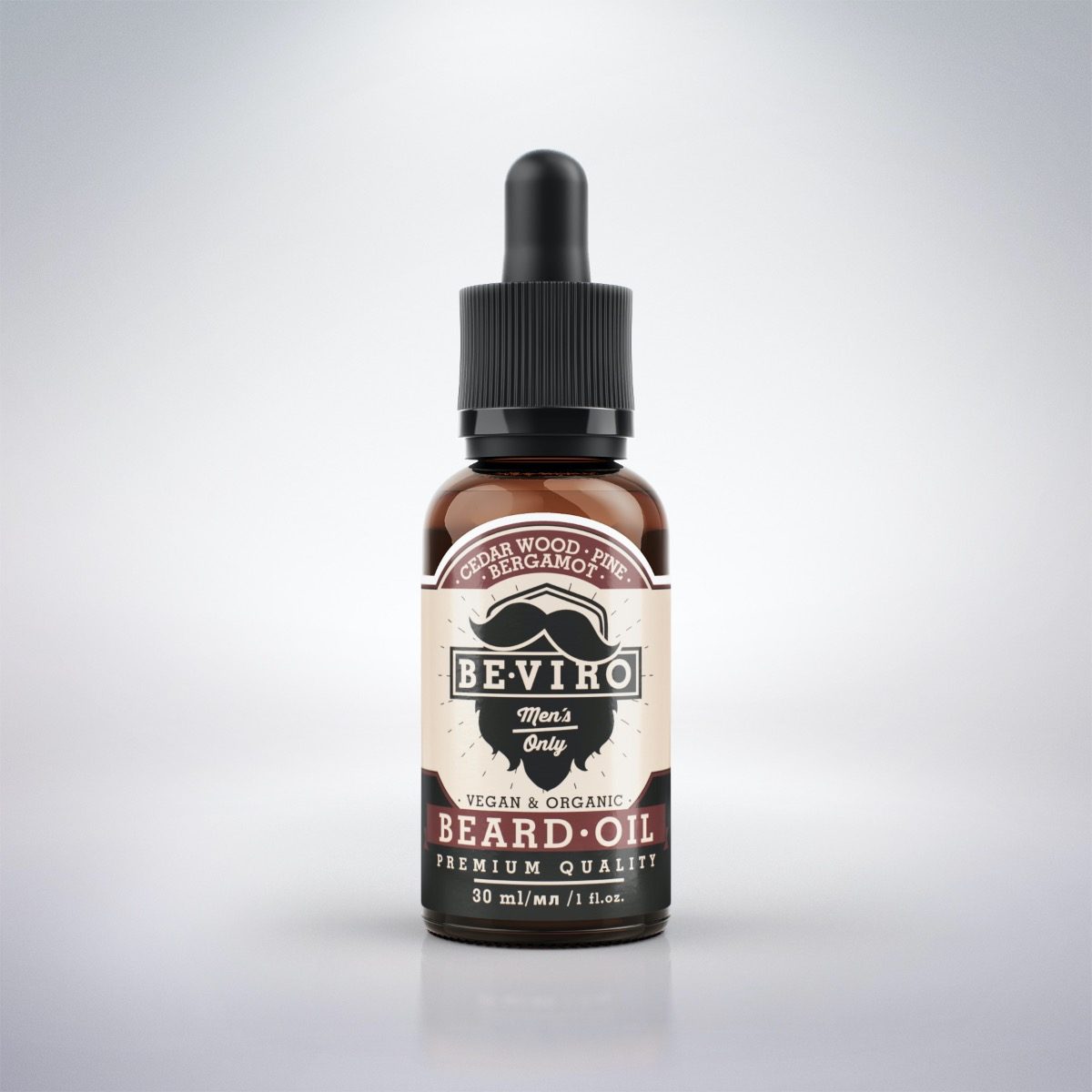 Beard oil in old design
But I was wrong. First there was this rumor from a bearded colleague who told me that their oil and balm were the best he ever used. Then people started to like their eau de colognes. And then I met one of the founders of BE-VIRO, Dan Trnka, on our company anniversary party. And then it all clicked together. I was too fast to make a judgment and frankly, I only judged this 'book' by its cover and didn't focus enough on the contents. You see, with Beviro it's the inside that is quite spectacular.
The brand is build upon three main pillars that happen to completely match our values:
1) It focuses on premium cosmetics - only for men.
2) It is all made in the Czech Republic.
3) It is as natural as possible.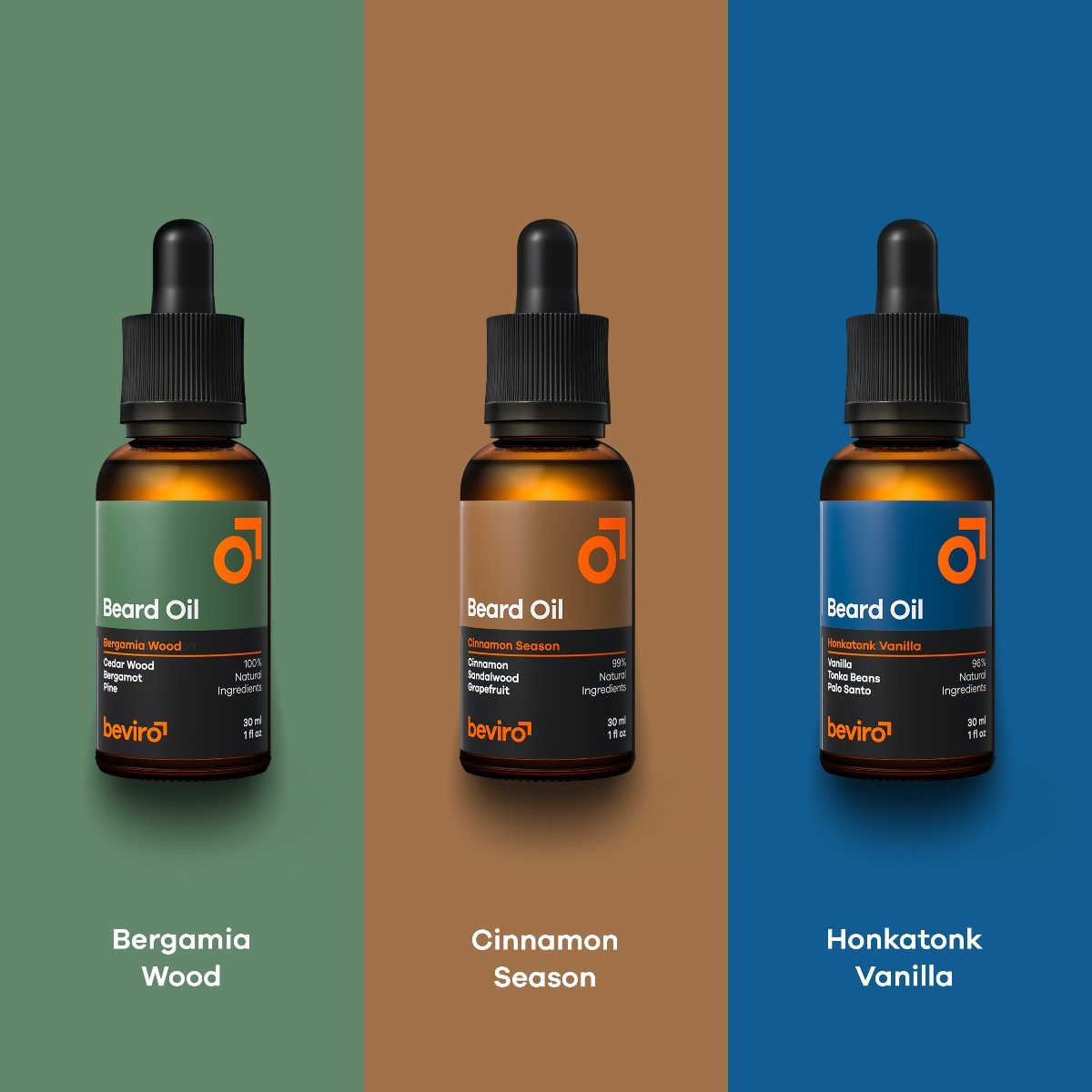 Beard oils in new design and with new names
When the opportunity arose to help the brand grow via our direct involvement in the company, we didn't waste any time and bought a 40% share. That was just the beginning. The Christmas season was about to start and we were busy trying to connect our two companies, plus we started re-designing the whole brand. By Christmas, we were fairly tired by the whole process.
However, in a few months time our work began to bear fruit. We stocked beard oils, balms and shaving gels in new designs, and soon we followed up with brand new eau de colognes and sea salt sprays.
We feel that the new design is well above our local standards, which is why we have worldwide ambitions with it too. Gradually, we would like to build a distribution network throughout Europe, so that Czech cosmetics can again conquer the world. On top of that we are hard at work developing new products. 
And last but not least - we have taken 20% off the Beviro products in old design, so you can stock up and safe, if you're all about the internal beauty.
Do you like what you're seeing? Share it!
Máte dotazy? Ptejte se, rádi odpovíme.
Dosud nebyly přidány žádné otázky. Ptejte se nás, rádi poradíme