How to wear shirts in summer (and survive to tell)
11.6. 2019, Daniel Rufer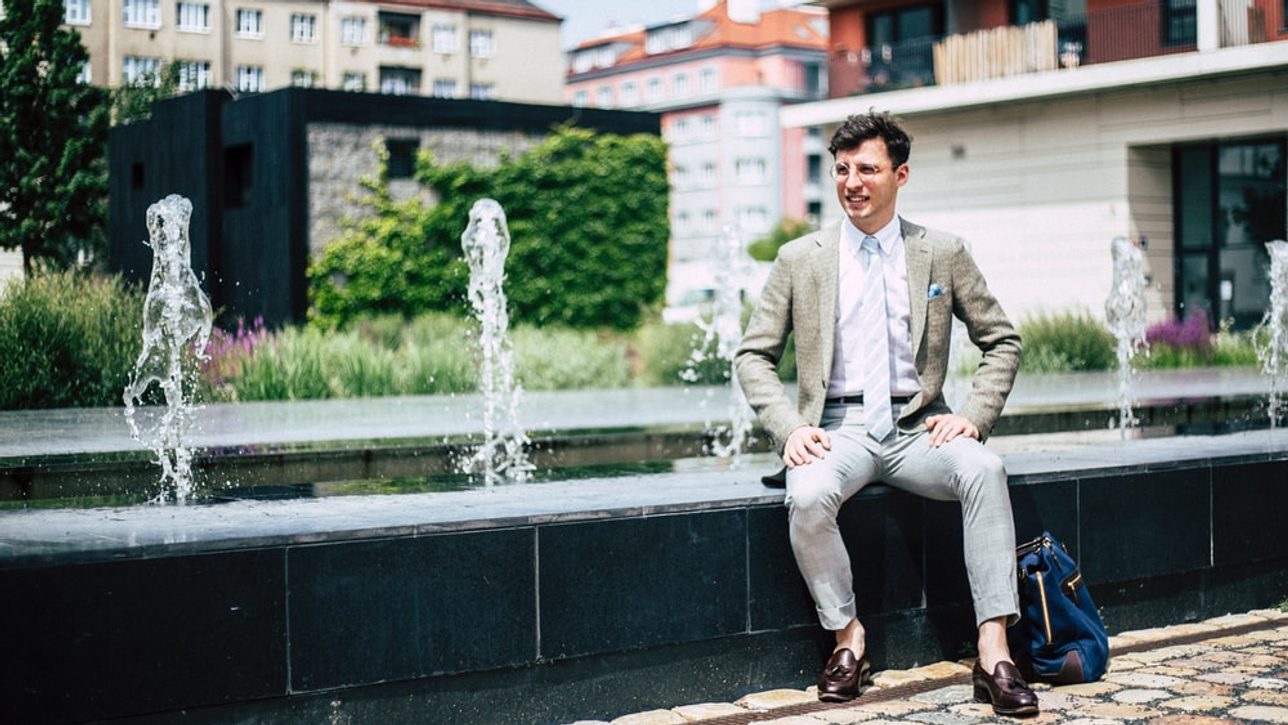 It is that time of the year again. The summer has come and temperatures are soaring. Those who can abandon their duties and jump in a pool or at least turn the A/C on. And then there's the rest of us who still need to go to work and look sharp(ish). Managing that sometimes includes wearing a suit, a shirt and a tie. Believe or not, you can still feel great while doing so. Let's talk about how to do it really quickly.
Give linen a chance

Linen is a versatile material. I for one used to have some sort of a linenphobia in the past, probably because linen doesn't have the best reputation in certain circles - some say it's too coarse, some say it gets creasy too fast. Then I bought my first linen and cotton blend shirt and I've been a big fan ever since. That combination is magical - both very breathable and light, yet a true pleasure to wear. It does get a bit creasy, that part is true, but the cotton part helps keeping that at bay. The best thing about it however is that I never sweat much while wearing it, not even when summer starts playing its tricks. I'd actually go as far as to say that it's not just a summer shirt - its breathability is priceless even when it gets colder, because it's a really pleasant bottom layer.
Wear an undershirt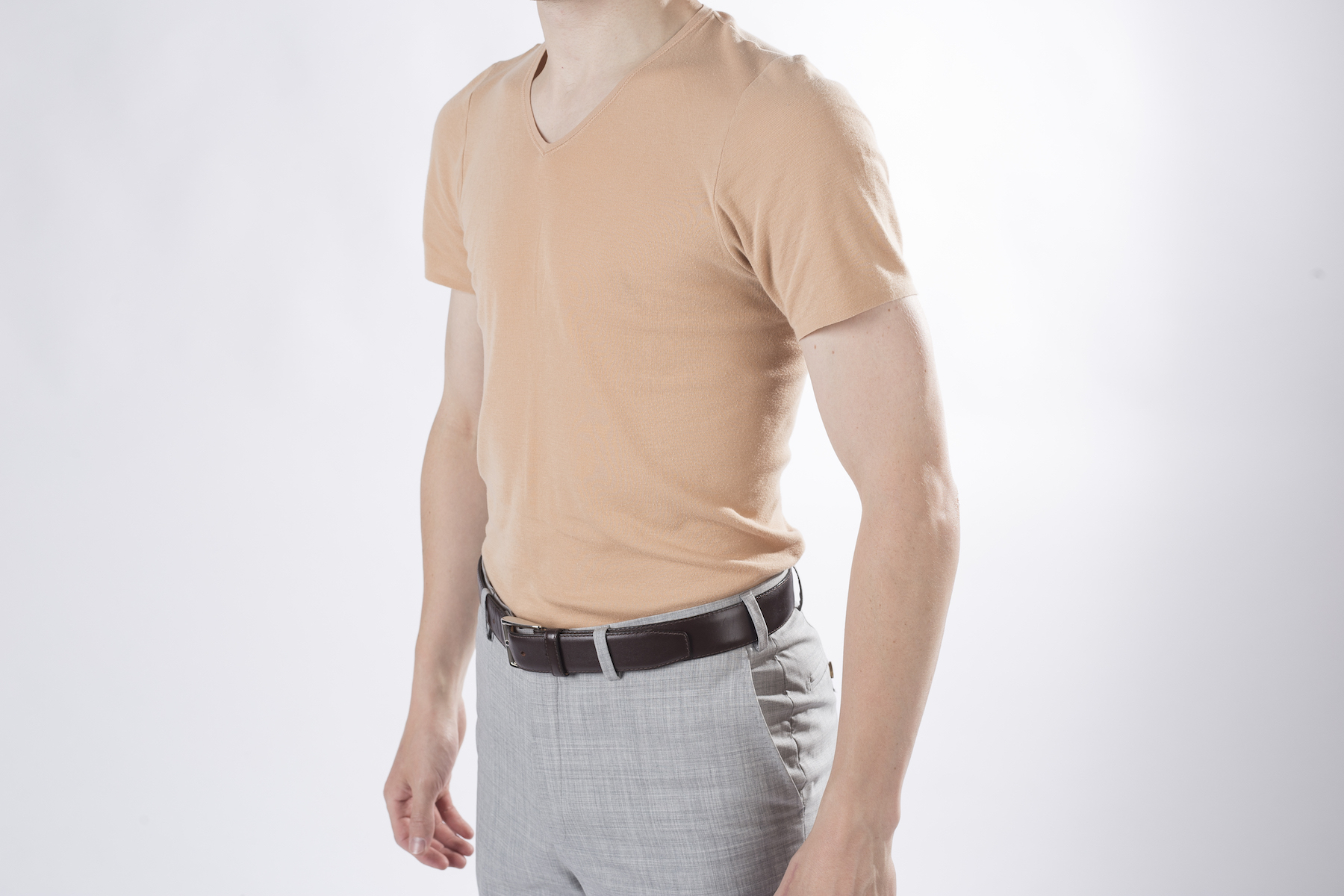 Even when you minimize the sweating, you just can't fully avoid it. And seeing hot sweat pies isn't the most appetizing thing in the world. The solution is simple: wear an invisible T-shirt. Most men opt for the far from perfect remedy: an ordinary T-shirt. But you're not most men, nor should you be, because it really isn't that great an option - such a T-shirt is usually visible under a thinner shirt plus it isn't even that pleasant to wear when it gets hotter. Invisible T-shirt is a wholy different deal - it has a body color and very thin edges, which is why it won't show under a shirt,. It also fits really well and is made from the softest cotton which makes it superbly comfortable to wear throughout the year.
Deodorant is a must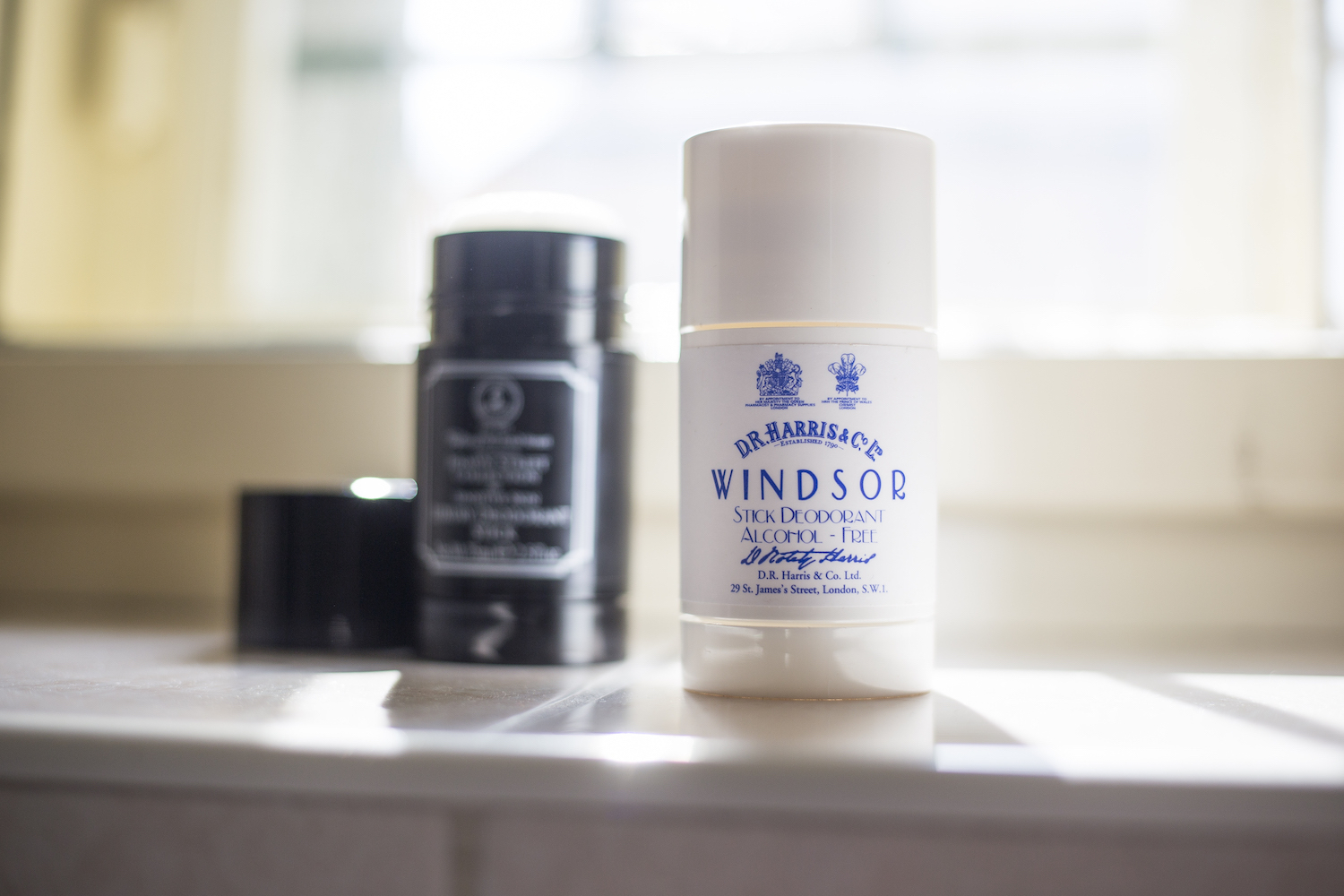 Don't forget to use the deodorant, we beg you! It sounds self-evident, but walking through the city during the summer reminds one of how difficult a task it still is for some. Go easy on the trigger though - one layer of a proper deodorant will do. Apply it in your armpits and let it dry before putting your shirt on. Adding more layers won't help a thing, on the contrary it might soak through your shirt and subsequently create the dreaded yellow stains.
Go easy on the accessories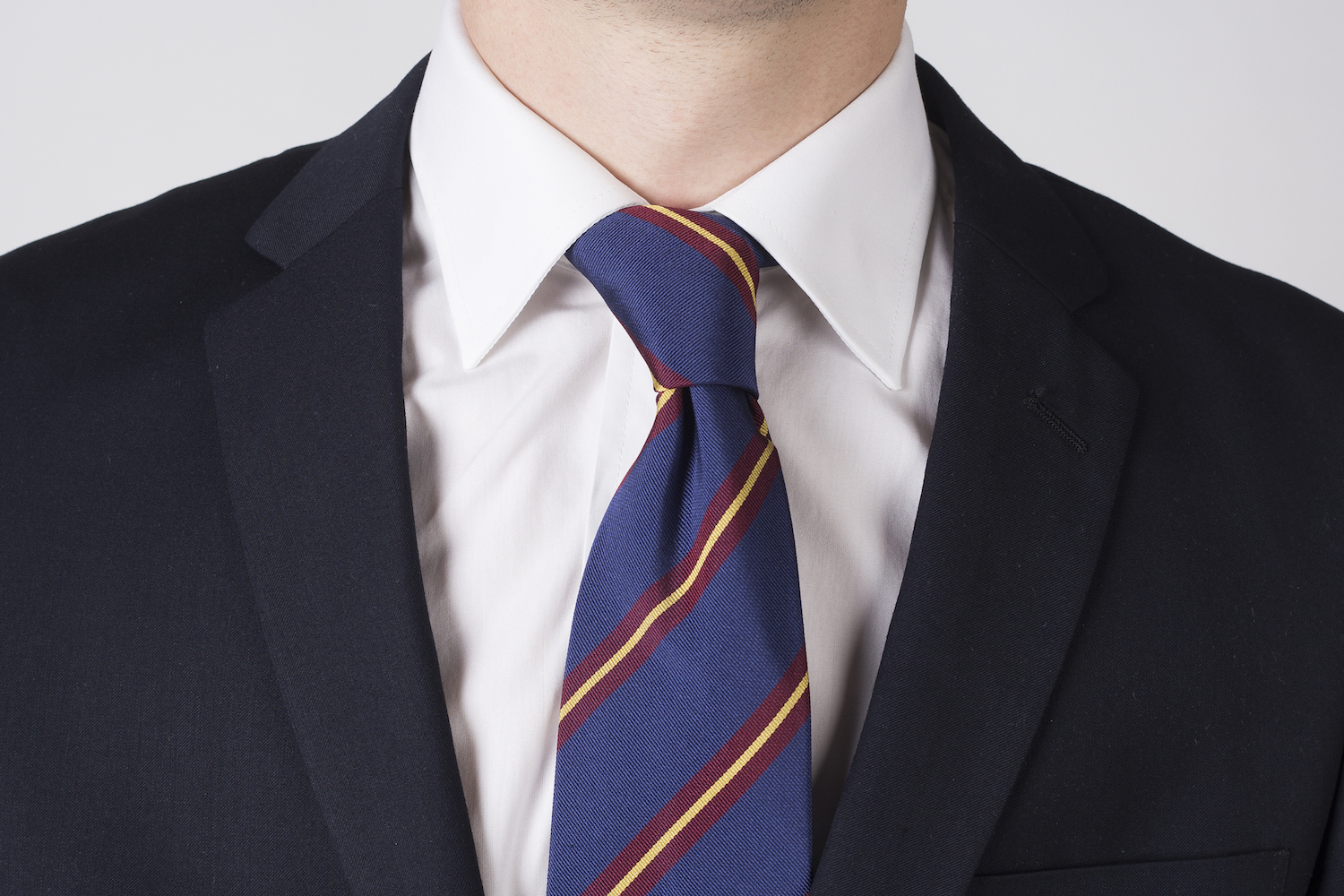 If you were always thinking what are linen ties and pocket squares good for, here's an answer for you. They are lighter and won't burden you with an additional warming layer. There's always another option - to skip ties and pocket squares all together during the summer months. But let's not make such big concessions.
Do you like what you're seeing? Share it!
Máte dotazy? Ptejte se, rádi odpovíme.
Dosud nebyly přidány žádné otázky. Ptejte se nás, rádi poradíme