How to match the colour of suit and shoes
2.9. 2019, Daniel Rufer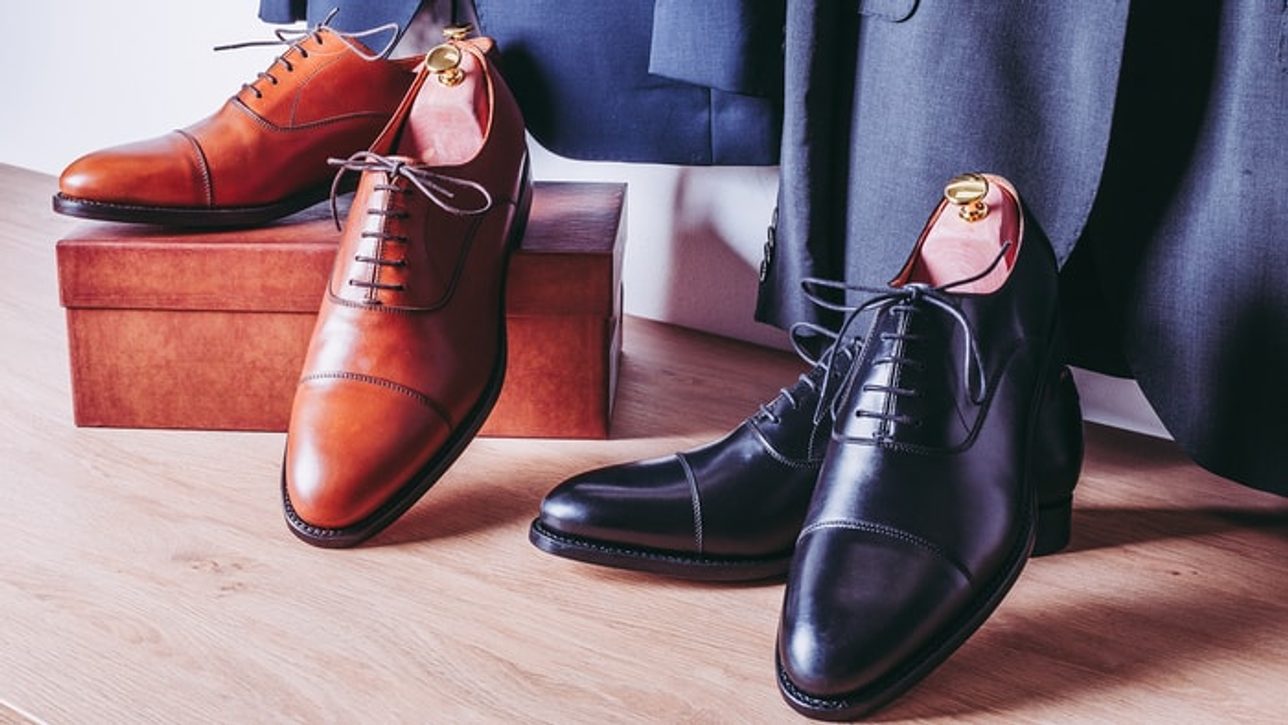 Have you donned one of your suits but feel uncertain about pairing it with the right colour of shoes? Then you are in the right place. It's not really that complicated, but a nice cheatsheet can't hurt. We have prepared a simple infographic at the end of this article. Ready to be pinned to your vision board.
Black - the all-time classic
The most fundamental and formal colour for men's suits. There is a myth they are useful only for funerals. That is utterly false. Any formal event after 6 p.m. is made better with a nice black suit. Six is a bit late for a funeral, right?
The black suit is a cornerstone of gentlemen's wardrobe. If you don't own a suit, buy a black one. It will never go out of fashion so it will last you ages. And you might even start to go to balls. Or the opera.
The rule here is simple - black suit needs black shoes. Possibly dark brown or the colour of merlot in dire situations.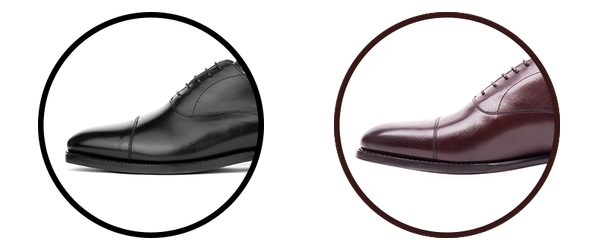 Business in the front, business in the back
The blue suit is a close second to the black one in importance. It flatters body types of all possible shapes and sizes.
First blue suit you buy should definitely be plain. Navy is always a good choice. It's easy to find a lot of shirts and accessories that will complement your navy suit beautifully.
If you already own a plain blue suit, take a look at stripe or check ones. But be careful with excessively rich patterns.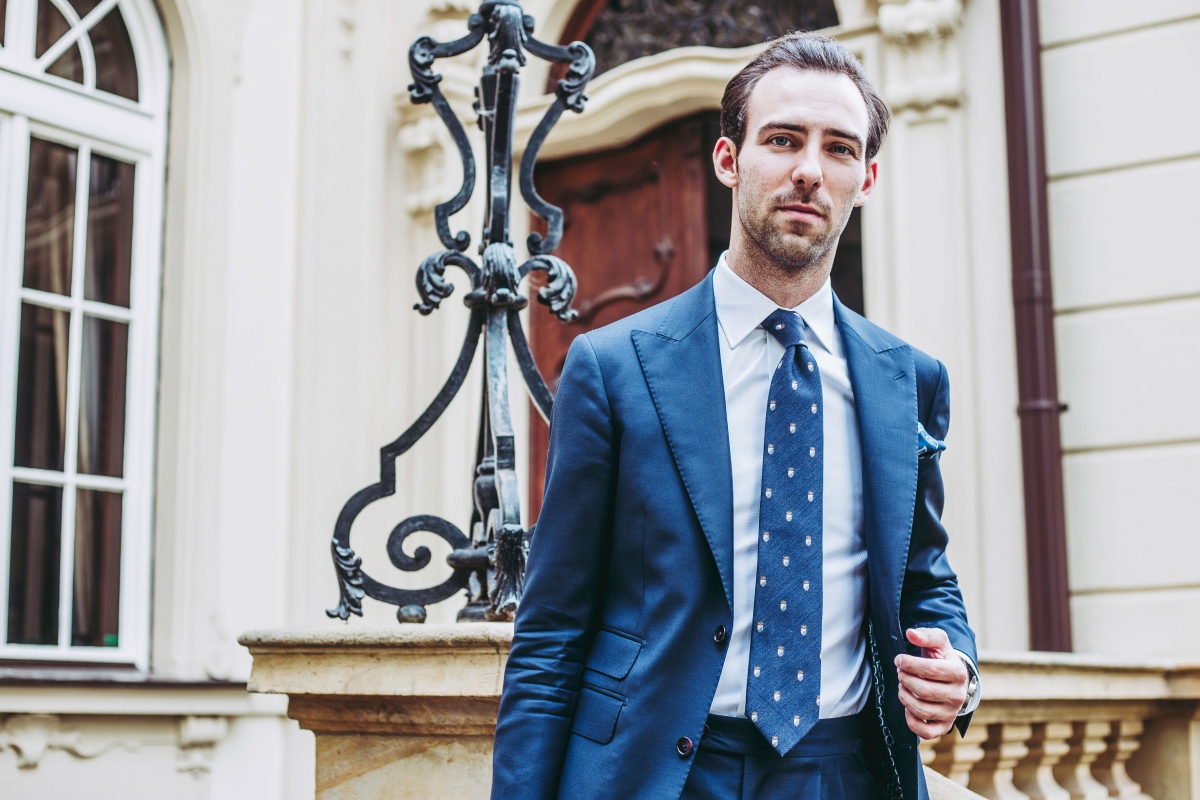 What colour shoes will go best with your blue suit? Black oxford shoes are a safe bet but light brown ones will add a nice flair to your outfit. Don't forget to match your belt colour with your shoes.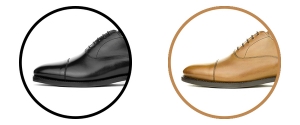 Grey is gaining traction
Our third pick would be a grey suit. Undeniably smart look and yet less common. Neutral grey gives you the perfect opportunity to be more adventurous with shirts, pocket squares, ties, and any other accessory.
When is the right time for it? Any time of day and any event. Just retire your grey suit before 6 p.m. and let the classic black suit shine. Summers are ideal for light greys and winters for darker hues.
The magic of the grey suit is its versatility. Black and brown shoes are both a solid choice.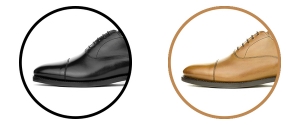 Just a last piece of advice...
The material of the suit matters. A lot. Stay away from polyester. Miles away if possible. Wool and cotton feel simply better. Another advantage is you won't sweat as much on hot summer days.
Doubble-breasted suits look either wonderful or dreadful. They add several pounds to everybody who isn't tall and slim. Ready-made ones are basically none starters. You always get your money's worth with bespoke suits and it's especially true with double-breasted ones. Made-to-measure ones are cheaper yet still solid choice.
We've almost forgotten about socks! Conservative rule is to go with the colour of your trousers. More courageous types should select colourful socks (except red) with a delightful pattern.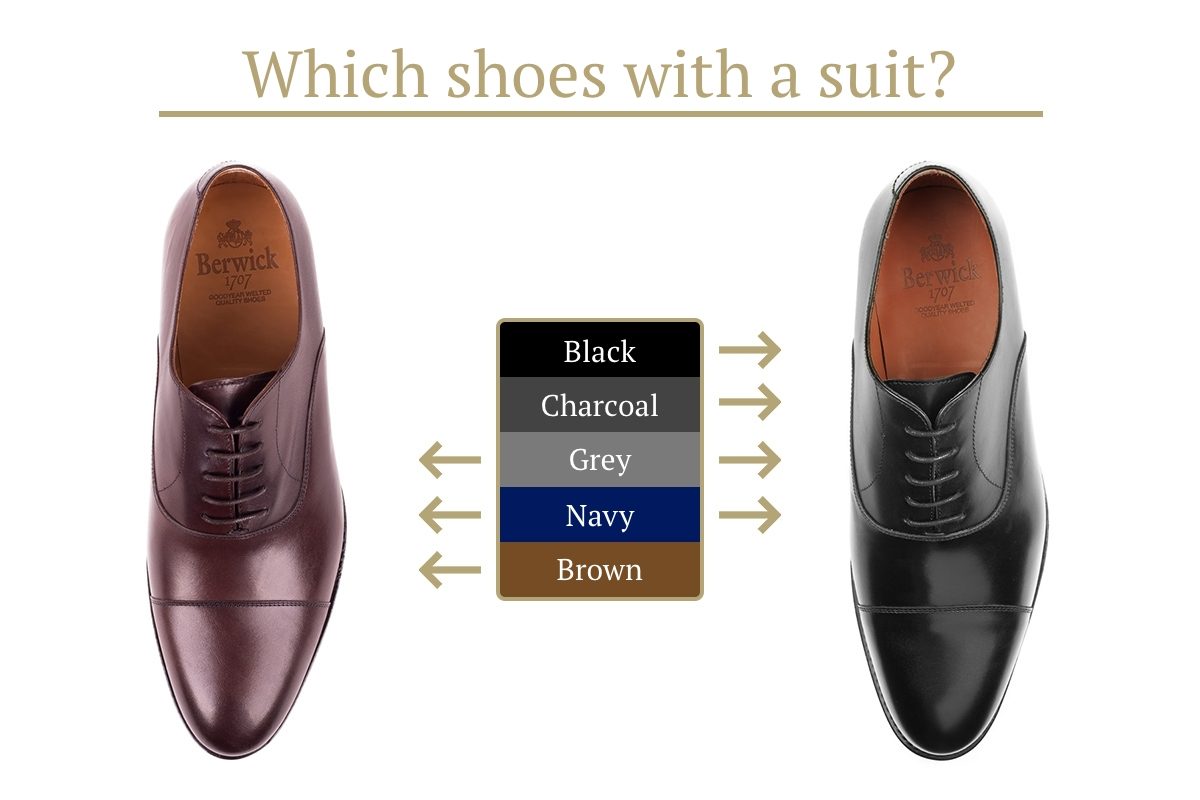 Do you like what you're seeing? Share it!
Máte dotazy? Ptejte se, rádi odpovíme.
Dosud nebyly přidány žádné otázky. Ptejte se nás, rádi poradíme