How to cope with summer heat
17.8. 2018, Daniel Rufer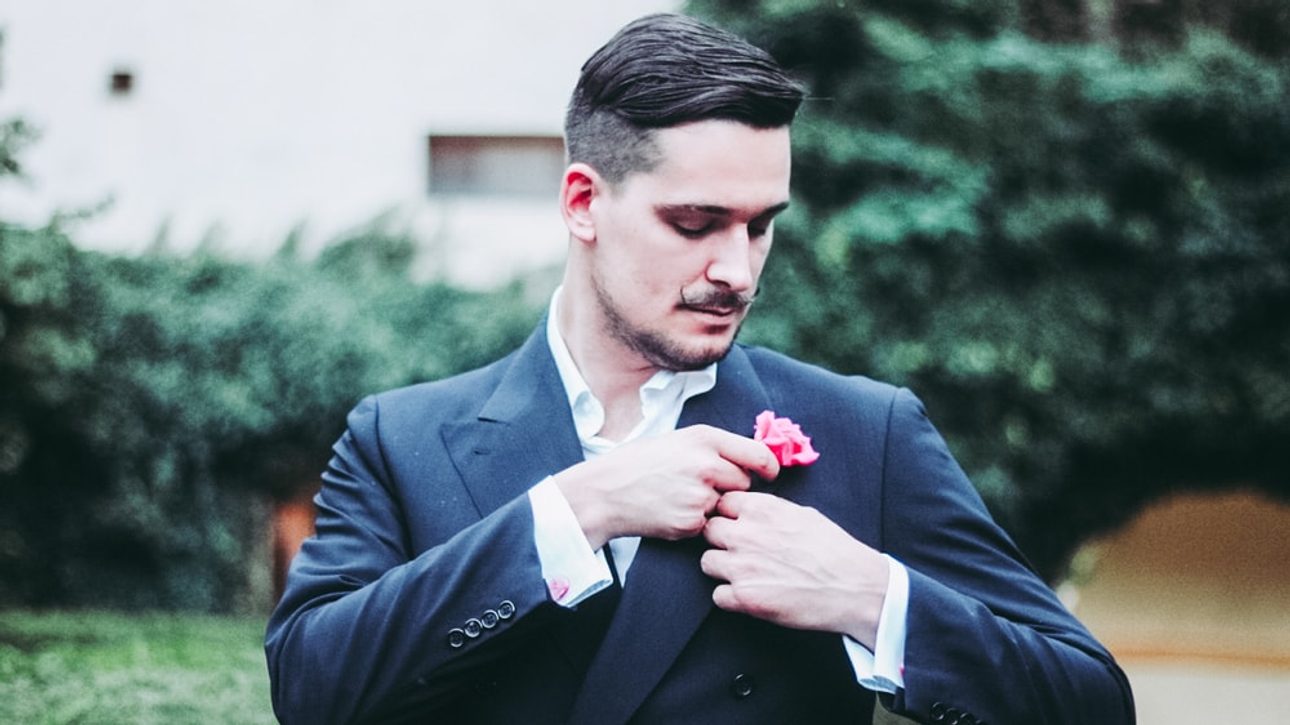 If anything above 20 degrees feels too got for you and anything above 30 degrees makes you declare a personal climate emergency, you might find this article fairly helpful. Summer is a holiday time, full of outdoor leisure activities such as camping or outdoor swimming. It's the ordinary days in the office that sometimes turn into a nightmare in this weather, especially if your job requires you to wear a jacket and a tie. However it's the summer weddings that are the worst of the lot, because these usually result in you standing in an open field, under full sun, without a single place to hide. With the idea of a melting butter cake in mind, let me give you a few tips on how to make the whole summer affair a bit more bearable.
Natural fibre
This is more of an universal advice: get rid of anything made from synthetic fibre. It's not breathable at all which consequently works similarly to you wearing a raincoat, except for the fact that it's boiling hot outside and it's most certainly not raining. Some hundred years ago gentlemen used to wear shirts and socks made of silk. That is however fairly expensive, it creases a lot and you most likely don't know how to wash it (nor do you have a personal buttler), which means my advice would be to use linen instead. It creasy a bit as well, which makes it more casual. Or you can always try a blend - if it's a shirt, get a cotton-linen blend, if it's a jacket or trousers, you can try linen-wool or linen-silk blends as well. Always check what the lining is made from, for there is a huge difference between polyester and viscose, especially in terms of breathability.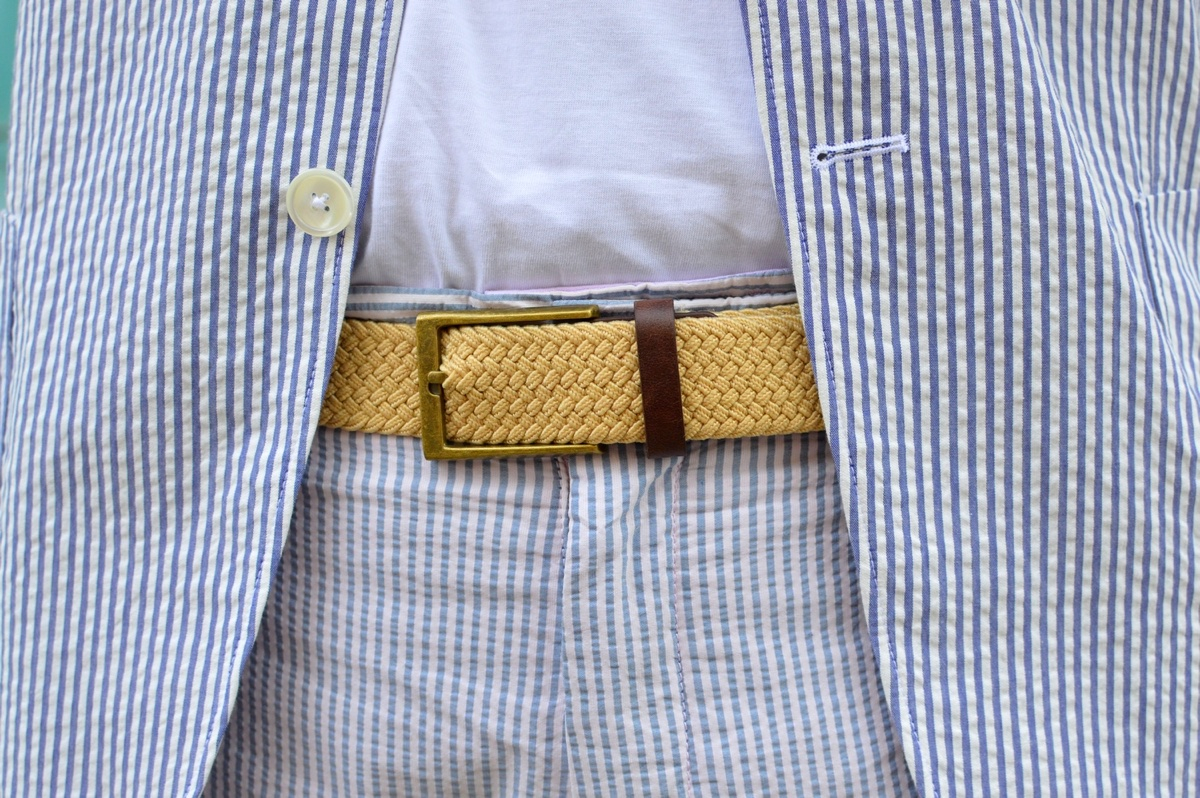 Choose the right color
Avoid pastel colors, because sweat stains show really fast on these. Keep the blue (these are the worst of the lot), pink and grey shirts for the winter and try to wear white as much as possible during the summer. 
No lining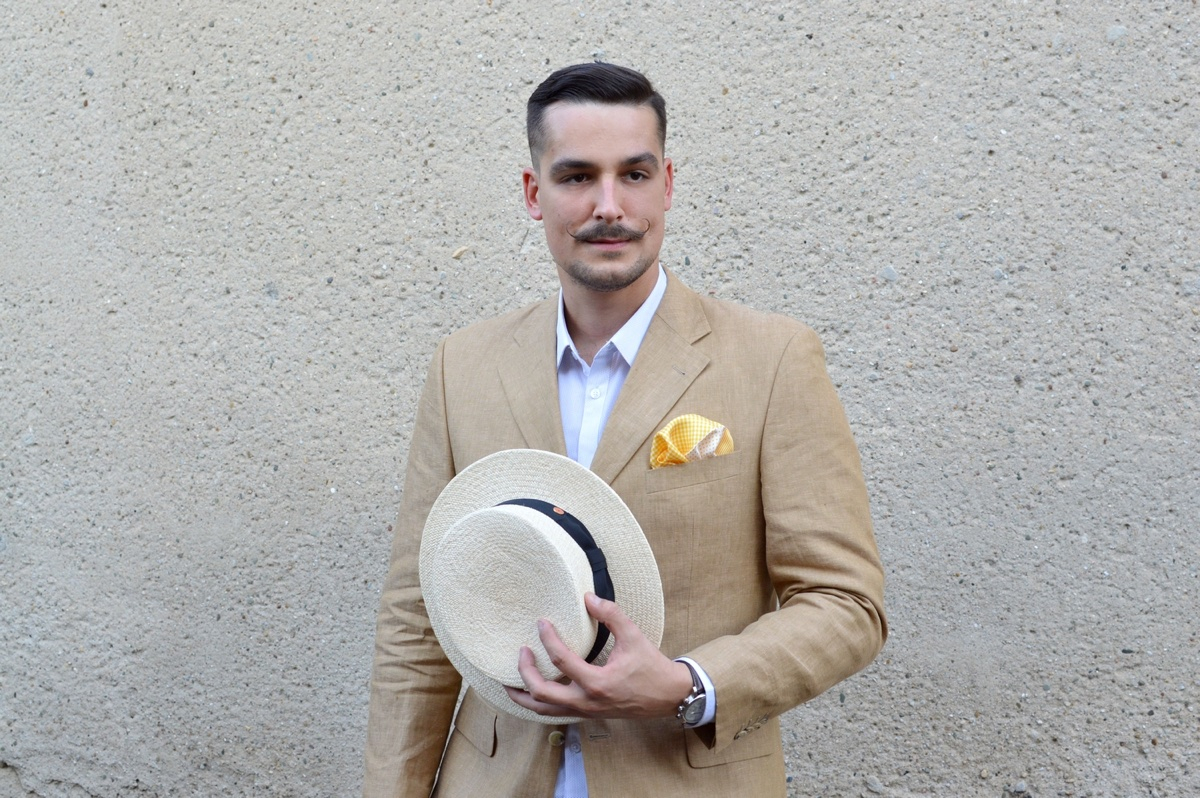 A few years ago I first discovered an unlined jacket and I was ultimately hooked. To be precise only the sleeves and the front were lined (so one could move freely and also to make the jacket maintain its shape), but the back was unlined. A perfect summer remedy indeed.
By the way have you ever noticed that some trousers have a lining down to the knees? I have already torn it off from some of my summer pieces. Try that as well, you'll find it really refreshing.
Invisible socks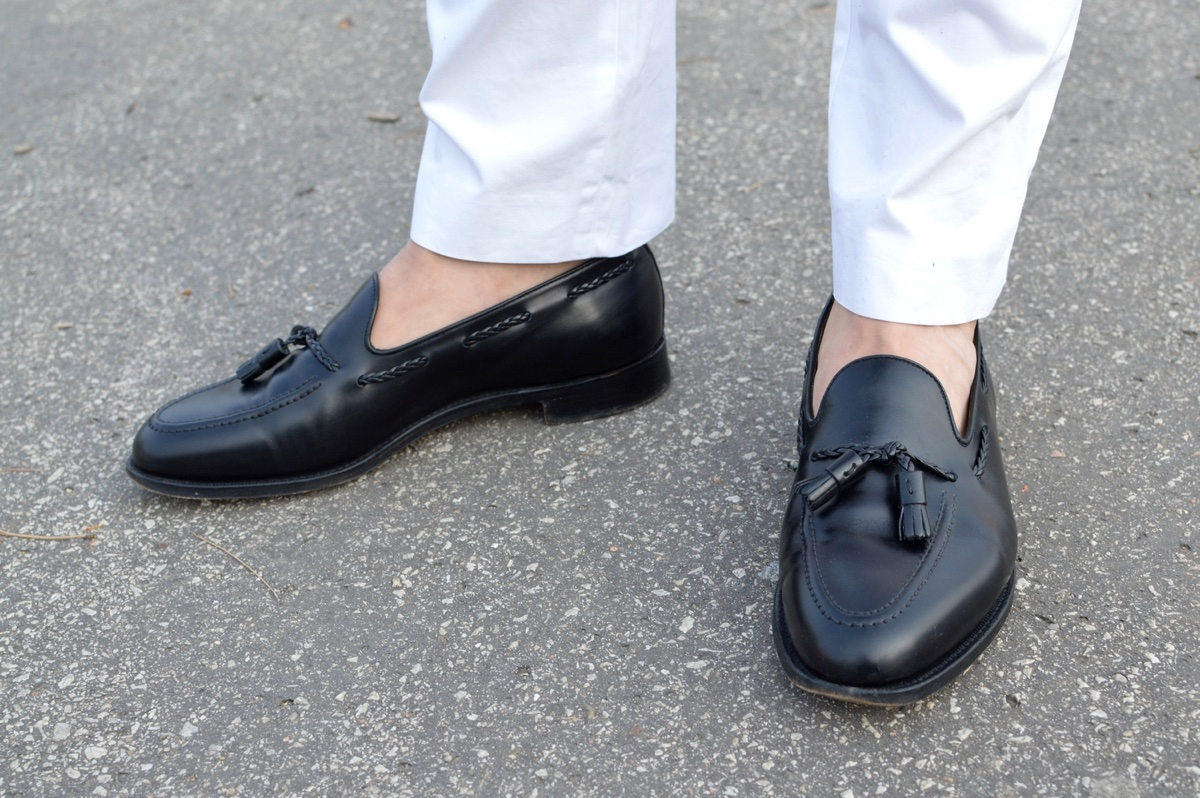 Take your socks off unless you have to wear a suit to work. Not in a literal sense though - just get yourself a few pairs of invisible socks. Not the ankle-high ones that would just show all the time. It is just a small detail, but you'll feel and appreciate the difference. If you have to wear regular-length socks, get a few pairs of thin dress socks made from cotton or silk (if you have the necessary funds). 
Take a minute to think about your shoes as well. Suede loafers are the lightest and most comfortable summer shoes, while regular leather oxford or derby shoes are not very pleasant on a bare foot. Even sneakers that have a reputation of light summer shoes are usually made from synthetic non-breathable materials.
Open-neck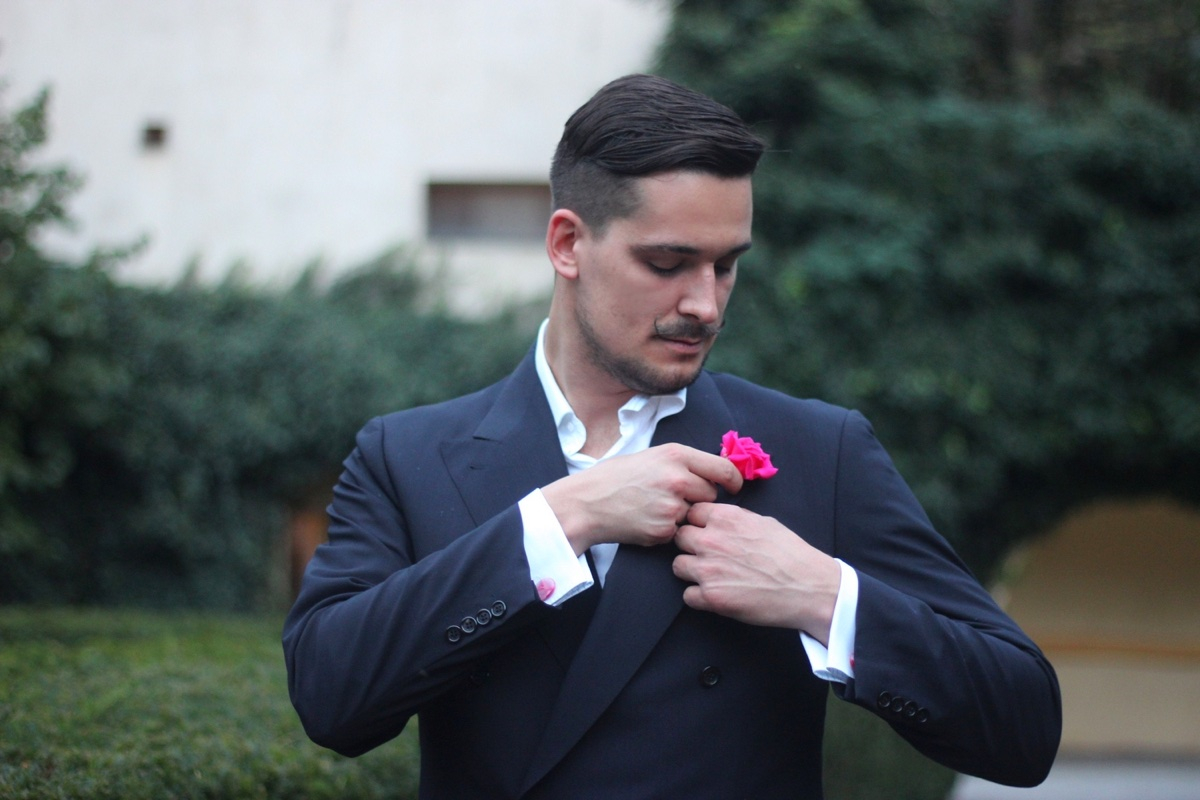 If you frequent places that require you to wear a tie, there's not much you can do about that. However these days you'll often find "cocktail" or "chick" on the invitation card, or even nothing at all since the host might have given up his hopes of influencing anybody's dress code and doesn't even think somebody knows what black tie is (or, if he does, won't give a damn). Even in these situations one can easily pick the right attire by thinking about the type of the event or the place and time where it's taking place. If it's an outside party, just skip the tie and unbutton two or even three buttons on your shirt. Don't forget to make up for the missing tie by some other accessories, maybe a pocket-square, a brooch or a lapel pin of some sort.
Shorten your hair and beard
Dogs and cats shed their fur in order to get ready for the summer. Follow their example and do the same thing! If you have a beard, shave it and if you haven't visited your barber in a while, just get an appointment. It will save you a lot of trouble and grooming during the summer months. Don't worry, you can always grow your beard out in the winter.
Fight the sweat
Common deodorants and antiperspirants sometimes boast of up to 48 hours of protection against sweat and smell, which leads some people to believe that's the only personal hygiene they need to be doing. That's why I hate taking the tram in the summer - riding in a glass sauna with a bunch of sweaty dudes is my idea of how purgatory might look like. Antiperspirant or a deodorant is a must. An antiperspirant will prevent you from sweating all together while a deodorant will fight the stench. If you suffer from excessive sweating, try Driclor that can be purchased in just about any drugstore. 
If I am to sum it all up: always wear unlined jackets sewn from natural fiber, white shirts with an open-neck, roll up your trousers a little and let the bare ankles show and don't forget to get a haircut and shave your beard. You will still feel a bit hotter than when you wear your favorite shorts and a T-shirt, but you'll most certainly feel the difference. ;)
Do you like what you're seeing? Share it!
Máte dotazy? Ptejte se, rádi odpovíme.
Dosud nebyly přidány žádné otázky. Ptejte se nás, rádi poradíme