Truefitt & Hill Ultimate Comfort Pre-Shave Oil (60 ml)
29.90 €
Skladem, doručíme v neděli ne 11. 4.
Product added to bag
Free shipping for orders above 80 EUR.
20 000+ customers
90 days return policy
Do you want to shave even more luxuriously? In that case congratulation, you are one step closer to that. This English pre-shave oil contains ten essential oils that together form an assembly that moisturizes, soothes, reduces friction and softens the beard.

How to use it?

Massage evenly into your beard before shaving. Then continue with the usual soap, cream, or foam. Then shave. Then enjoy your look in the mirror.

Volume: 60 ml

Made in the UK

Let's begin with a few numbers and records. Francis Truefitt started making perfumes and men's cosmetics in 1805 - in the same year admiral Nelson famously triumphed at Trafalgar (long live the king, of course!). Edwin Hill founded his barbershop on the London's famous Old Bond Street in 1911 - in the same year Roald Amundsen led the first expedition to the South Pole. That barbershop is still operational by the way, which makes it the oldest running barbershop in the world - as certified by the Guinness Book of Records. 

Truefitt & Hill is a legend of the field that has held several Royal Warrants. Throughout its history it has delivered its products to the likes of Frank Sinatra, Winston Churchill and Charles Dickens. Now it can add you to its famous list.
Related products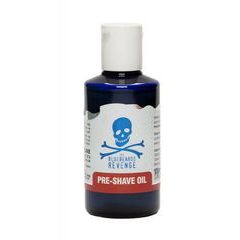 In Stock
12.00 €
In Stock
21.99 €