D.R. Harris Milk of Cucumbers & Roses (100 ml)
29.90 €
Sold out, available in:

4 Weeks

Let me know me when it is available.
Product added to bag
Free shipping for orders above 80 EUR.
20 000+ customers
90 days return policy
Possibly the most popular D.R. Harris preparation - a traditional milk of cucumbers and roses that both cleanses the skin and nourishes it.

What is it good for?

Perfect remedy for problematic, oily or dirt-exposed skin. It gets the skin rid off grit and dirt and works as a light moisturizing milk. That's why it works great on both oily and dry skin and helps tackle acne. 

Why does it work?

Thanks to a traditional formula based on rose water and cucumber extract, which leave it full of vitamins and minerals.

How to use?

Depending on the task given to it. If you use it as face wash, just apply it on a cleansing pad, rub it into the skin of your face in circular motions and then rinse with lukewarm water.

If you prefer using it as a moisturizing milk, wash your skin first, then apply and let it absorb. Go easy on the trigger though.

Volume: 100 ml

Made in England by D.R. Harris; a traditional brand of men's cosmetics founded in 1790; a longtime holder of the highest royal honors. It supplies cosmetics based on a Royal Warrant to a certain Charles, Prince of Wales.

Aqua, Paraffinum Liquidum, Cetearyl Alcohol, Parfum, Isopropyl Myristate, Phenoxyethanol, Benzyl Alcohol, Lanolin, Polyacrylamide, Parfum, C13-14 Isoparaffin, Sodium Lauryl Sulfate, Ethylhexylglycerin, Laureth-7, Citronellol, Hexyl Cinnamal, Butylphenyl Methylpropional, Geraniol, Benzyl Benzoate, Alpha-isomethyl Ionone, Linalool, Limonene.

A well-established brand of high quality cosmetics founded in 1790, when Harris' Apothecary set up at No. 11 St. James' Street. Lavender Water, Classic Cologne have been among its staple goods since the very beginning. However, D.R. Harris does not merely dwell on the past. They have since added high-quality soaps, shaving creams, aftershaves and colognes, skincare products and much more to its repertoire. 

Thanks to flawless quality of their products D.R. Harris holds multiple Royal Warrants. In 2002 they were appointed as Chemists to His Royal Highness the Prince of Wales, an honour that was added to in 2012 when they had the Royal Warrant for Her Majesty the Queen bestowed upon them.
Learn more about it:
Related products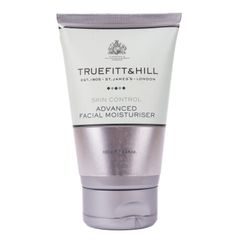 4 Weeks
44.90 €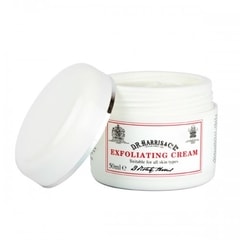 In Stock
19.90 €