Captain Fawcett Mach 3 Razor with Handcrafted Leather Pouch
54.90 €
In Stock, delivery in 3-5 working days
Product added to bag
Free shipping for orders above 80 EUR.
20 000+ customers
90 days return policy
Captain Fawcett's favorite razor and one of many inventions of King Edward VII. Soon you will find that shaving with it is a pleasure and the result is unquestionable.

Supplied in a tanned bovine leather handmade case of the highest quality.

Ideal travel combination.

Razor length: 130 mm

Handle length: 87 mm

Head type: Gillette Mach 3 (included in the package)

Weight: 29 grams

Handmade in Sheffield, England

According to an ancient legend Peabody Fawcett disappeared without a trace in the South American jungle more than a century ago. All that resurfaced was his grooming kit he used to take care of his mighty moustache. Now Captain Fawcett revives his legacy.

These English pros will be at your service at all times and will ensure that you "keep a stiff upper lip, regardless".
Related products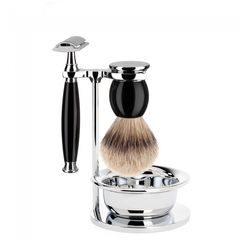 In Stock
249.00 €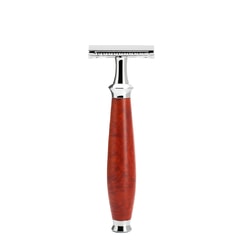 In Stock
109.90 €