Captain Fawcett Expedition Strength Moustache Wax & Foldable Beard Comb Gift Set
24.90 €
Skladem, doručíme ve čtvrtek 24. 6.
Product added to bag
Free shipping for orders above 80 EUR.
20 000+ customers
90 days return policy
A gift set thanks to which your moustache will never be taken by surprise. 

This handmade moustache wax is medium strong, smells of citrus and moss. Due to the screw-type can of practical dimensions, it is easy to carry, so you won't have to go without it, like that time on the ball, when that unpleasant thing with a whiskey bottle happened. 

The Captain is famous for two things. His moustache, courage, and beard. So there are actually three. Therefore, this set also includes a folding pocket comb that will make your moustache maintenance a piece of cake.

The set includes

Cpt. Fawcett Expedition Strength Moustache Way (15 ml)
Cpt. Fawcett Foldable Moustache Comb  (CF.87)

Made in the UK

According to an ancient legend Peabody Fawcett disappeared without a trace in the South American jungle more than a century ago. All that resurfaced was his grooming kit he used to take care of his mighty moustache. Now Captain Fawcett revives his legacy.

These English pros will be at your service at all times and will ensure that you "keep a stiff upper lip, regardless".
Related products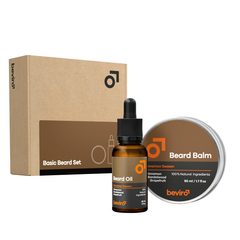 In Stock
37.00 €