Traveler's Company Brass Ballpoint Pen
29.90 €
Skladem, doručíme v neděli ne 9. 5.
Product added to bag
Free shipping for orders above 80 EUR.
20 000+ customers
90 days return policy
Japanese version of the classic ballpoint pen. The body is brass; while writing, you hold its wooden part. The supplied cartridge is black, the resulting line is very thin. It has a metal clip and a small eyelet on its top – we leave it up to you to decide what to attach on it.

The brass body is light and it will soon gain an interesting patina when used. 

The length of the open pen is 13.5 cm, its width at the widest point is 1 cm.

Made in Japan

The story of Traveler's Company began in 2006, back then under the name Midori. It was that very year when this Japanese company started making its most famous article: the universial and famed Traveler's Notebook. In 2009 its smaller Passport version was introduced and in 2014 the company started manufacturing high-quality brass accessory. All of these have one thing in common. Two things actually. They are of superb quality and mature to even greater beauty over time.
Related products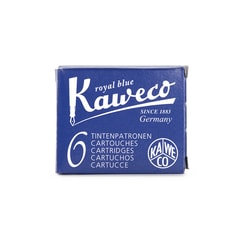 In Stock
1.90 €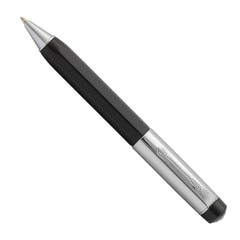 In Stock
119.90 €