Stetson Boater Red-Grey Ribbon Straw Hat
41.90 €
69.90 €
Product added to bag
Free shipping for orders above 80 EUR.
20 000+ customers
30 days return policy
Classic Straw Boater with a colourful trim band.

Founded in 1865, Stetson was born from the spirit of the West and grew to become an American icon. Ever since then Stetson has been a trusted name that delivers impeccable quality. That quality includes not only the classic cowboy hats, but a wide array of headwear that suits just about anyone.
Stetson is practically a synonym for a hat. Luckily it's not just cowboy hats that made them a household name.
This Boater has the typical right angle between the brim and crown and two-coloured ribbon that adds a pop of summer. 
Material: 100% Panama straw
Sweatband material: 100% cotton
Brim width: 5 cm
Related products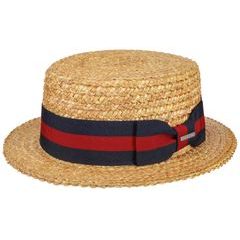 In Stock
47.90 €
79.90 €
Sale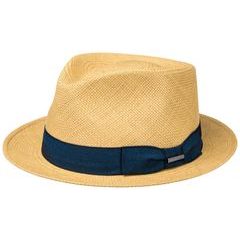 In Stock
99.90 €
169.90 €
Sale