Proraso Green Refreshing Pre-Shave Cream with Eucalyptus (100 ml)
9.90 €
In Stock, delivery in 3-5 working days
Product added to bag
Free shipping for orders above 80 EUR.
20 000+ customers
30 days return policy
This refreshing pre-shave cream prepares the skin for the razor, scenting it with eucalyptus and opening the pores. And if you can't get enough of it, use it as a shaving balm – it's possible, and it works great. Perhaps you know it from your favorite barbershop.

Contains menthol, eucalyptus oil, and glycerin.

Volume: 100 ml

Made in Italy

 

Aqua (Water/Eau), Stearic acid, Sorbitol, Glycerin, Camphor, Eucalyptus globulus Leaf Oil, Potassium Hydroxide, Menthol, Parfum (Fragrance), Geraniol, Butylphenyl Methylpropional, Coumarin, Limonene, Cetearyl Alcohol, Eucalyptol, Sodium Benzoate, Phenoxyethanol, Benzyl Alcohol, Disodium EDTA.

Proraso is the oldest, best-known and quite certainly also the most popular brand of wet-shaving and other men's grooming products in Italy with quite some tradition, since it was founded as early as 1948. It's their Green line that contains some of their most iconic products. However, their other lines are worth mentioning as well. The White line with aloe vera is meant to be used for sensitive skin, the Red line with sandalwood is particularly popular among those with especially unruly beards that require some taming. 

The ever-growing number of beardsmen led to the creation of the special Single Blade lines - Wood & Spice, Cypress & Vetiver, Azur Lime and Eucalyptus. 
Related products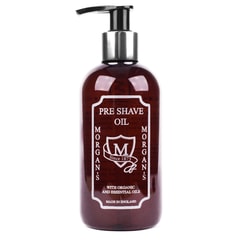 4 Weeks
39.00 €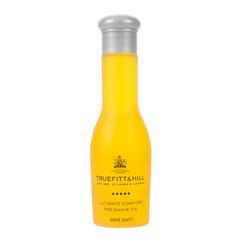 In Stock
29.90 €
Luxury
In Stock
24.90 €
Luxury
In Stock
13.90 €
Recommended