Portuguese Flannel Belavista Off White Shirt
105.00 €
Product added to bag
Free shipping for orders above 80 EUR.
20 000+ customers
90 days return policy
Off-white summer shirt crafted by Portuguese Flannel from 100% oxford cotton. Classic fit, long sleeves, soft button-down collar, a chest pocket and made-of-pearl buttons complete this breathable and timelessly fashionable piece from limited seasonal collection.

Proper port wine gets even better over time and that characteristic applies to Portuguese Flannel as well. This family-owned business is presently run by the fourth generation of the Magalhães family. It specializes in high-quality flannel shirts manufactured by master craftsmen in the old towns of northern Portugal. Portuguese Flannel uses exclusive fabrics that are produced the traditional way, selecting only the finest ones.
A summer shirt by Portuguese Flannel crafted from pure oxford weave cotton in a lighter, more breathable version. It also features a soft button-down collar and mother-of-pearl buttons and the chest pocket, one couldn't possibly forget about that!
Classic fit
100% oxford cotton
Soft button-down collar
Mother-of-pearl buttons
Chest pocket
Limited SS 21 seasonal collection
Responsibly made by a Portuguese family-owned company
Related products
In Stock
35.90 €
59.90 €
Sale
In Stock
35.90 €
59.90 €
Sale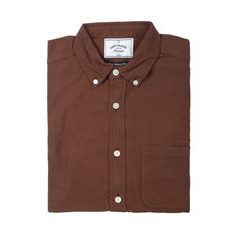 In Stock
105.00 €
Sale