Pedemia Cotton Socks - Light Blue
3.90 €
Product added to bag
Free shipping for orders above 80 EUR.
20 000+ customers
90 days return policy
High-quality and comfortable cotton socks in light blue color. They fit well, they don't slip, and they're comfortable to wear. Plus they come at a good price.

One size fits all

Material: 80% cotton, 18% polyamide, 2% elastane

Made in Portugal

Pedemeia means history and tradition. This Portuguese-based company specializes in high-quality socks that come at a reasonable price and has been doing so for quite some time.
Related products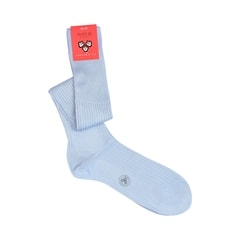 In Stock
12.90 €