Orbitkey Clip - Tan with White Stitching
42.90 €
Skladem, doručíme v neděli ne 11. 4.
Product added to bag
Free shipping for orders above 80 EUR.
20 000+ customers
90 days return policy
Unusually practical clip (not only) for keys with a smart ring thanks to which you will have all your little necessities at hand, but never in your way. Silver design design with black leather loop.

In the beginning there was an idea. A guy named Charles figured keys shouldn't take up half of your pocket nor scratch your phone's display while you stroll around the city. Together with his colleague Rex they designed and gradually perfected Orbitkey - the most efficient key organiser ever created. At the beginning of 2013 they presented it at Kickstarter. 5 000 backers in just 30 days made them abandon their previous careers and focus on making the world a clink-free place.
Always at hand, never in the way
Practical clip equipped with a practical little key ring. It looks normal at first, but it contains a polymer securing mechanism that makes it easy and fast to work with – without broken nails and frazzled nerves. Afterwards you can attach the clip on your pants, backpack, or wherever your heart desires. Elegant helper crafted by Orbitkey.
Stainless steel clip
Leather loop from full-grain cowhide leather
Snap-hook with fast opening mechanism
Smart ring for up to 10 keys and other accessories
Thin, durable
Sophisticated security mechanism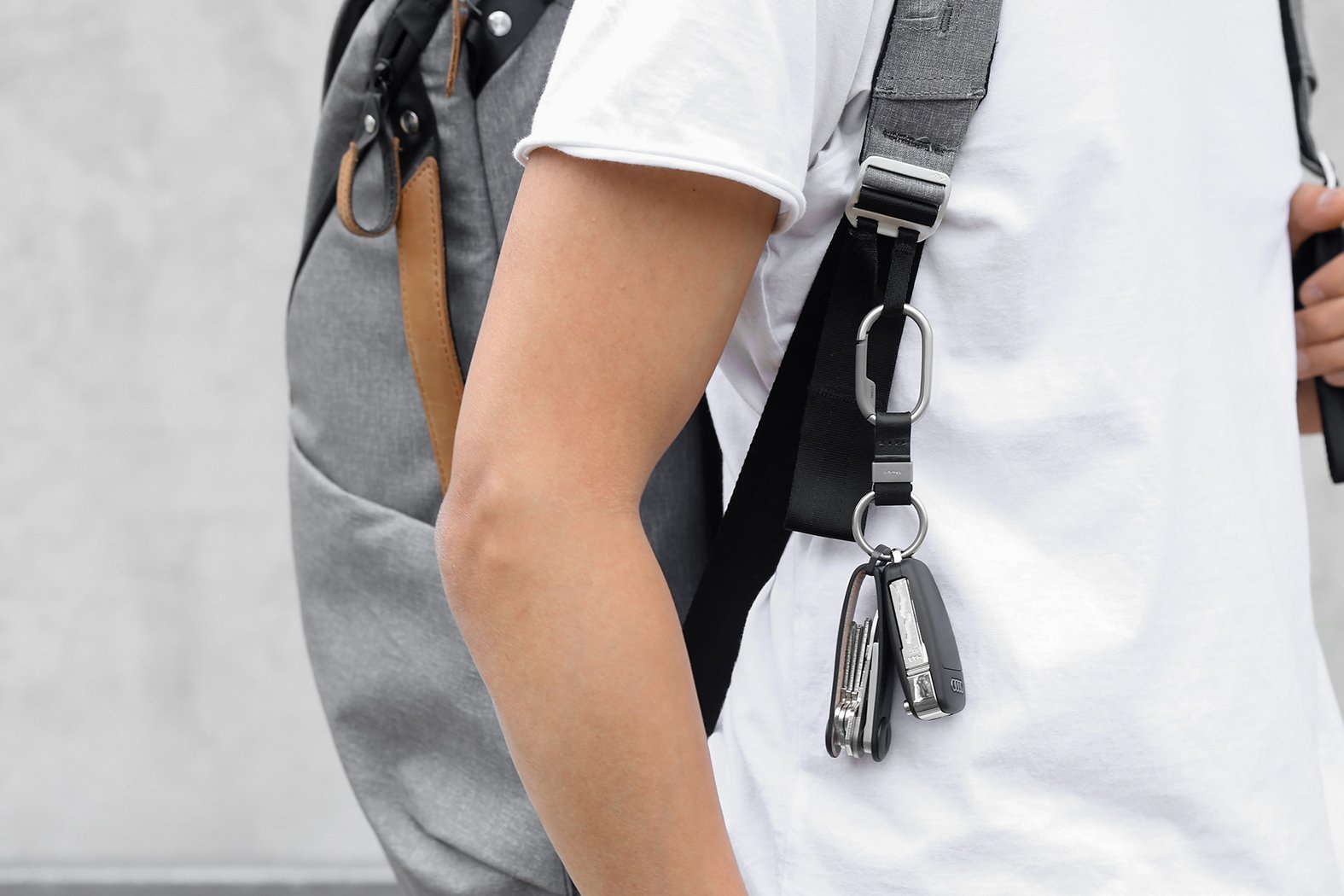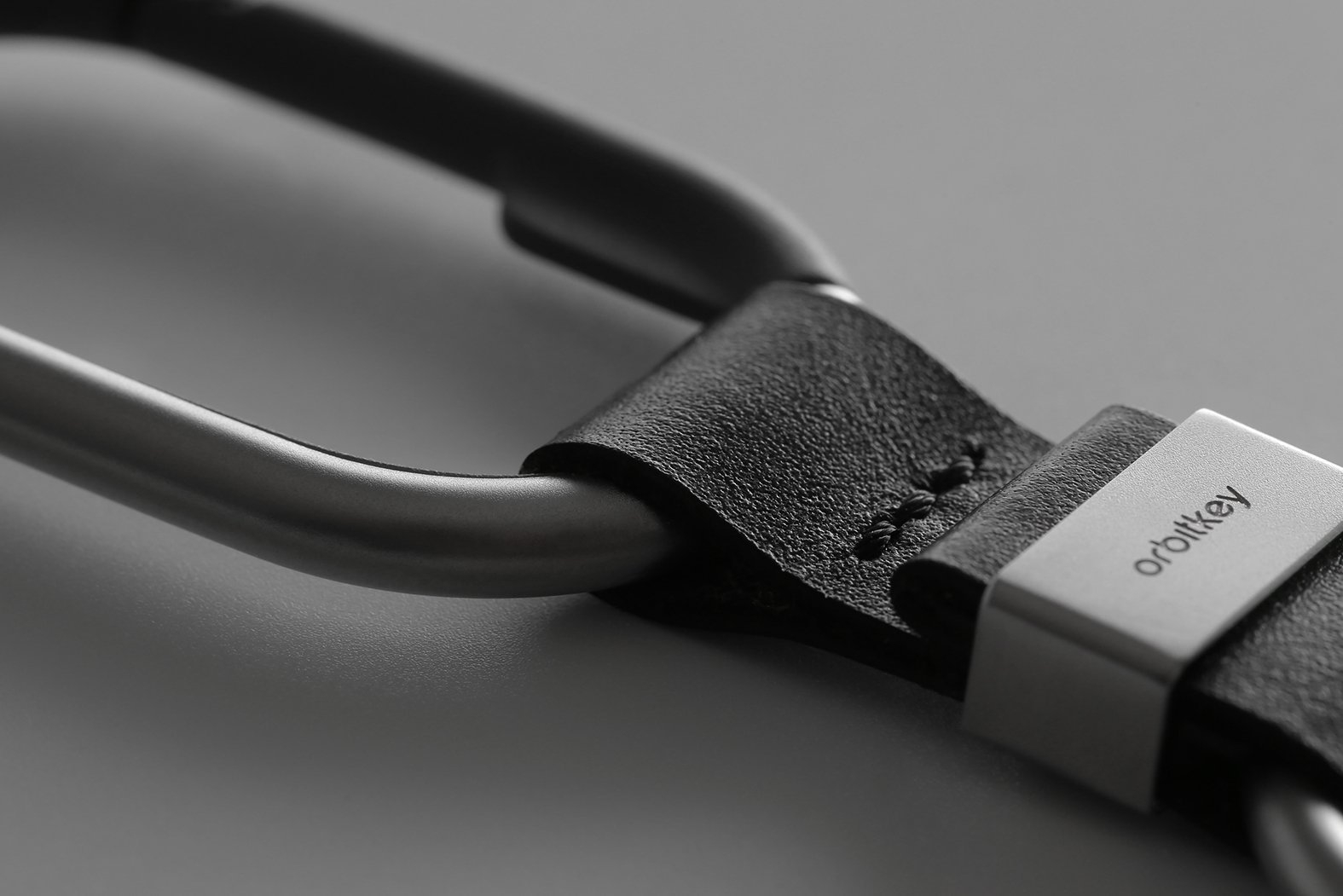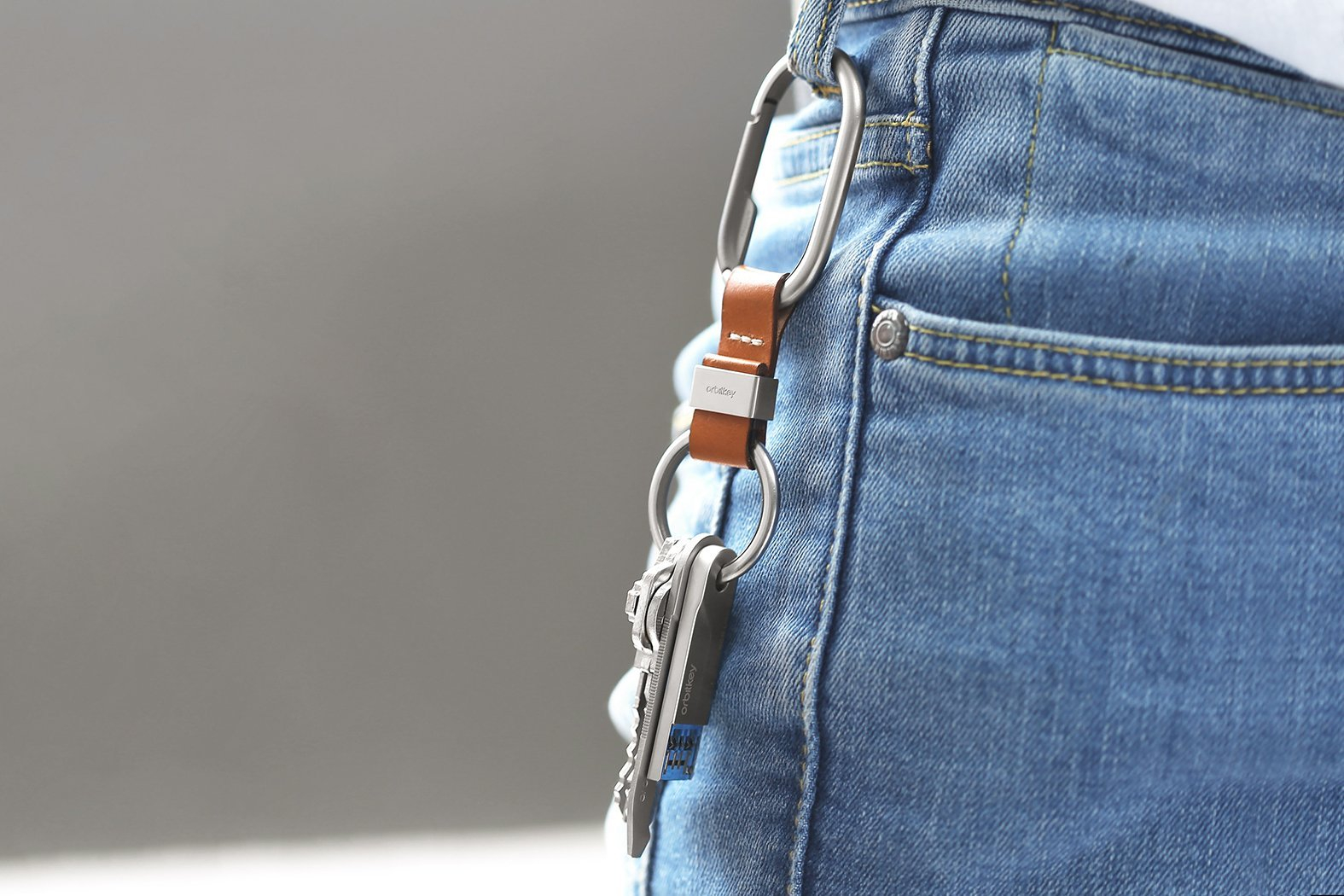 Read a review by our customer:
Learn more about it: