Mühle Sandalwood Shaving Cream & After Shave Balm Gift Set
29.90 €
Skladem, doručíme v neděli ne 1. 8.
Product added to bag
Free shipping for orders above 80 EUR.
20 000+ customers
90 days return policy
It all has to start with a quality shaving cream, because you can't be done without it. It prepares the skin and makes the whole shaving ritual a pleasant experience. It contains beeswax, vegetable glycerin, natural essential oils and minerals. On the contrary, it doesn't contain any artificial preservatives.

And when the whole action turns out well, its time for after shave balm. It adds nutrients and soothes the skin and it also smells great. 

All of it comes in one gift box.

Shaving cream volume: 75 ml

Volume of the aftershave balm: 100 ml

Made in Germany

Germany is reputed for many things - punctuality being one of them. That is also one of the reasons why Mühle has been the leading German manufacturer of high quality grooming tools for men. Up till now they are handmade to perfection and will add a distinct air of perfection to your everyday grooming rituals.
Related products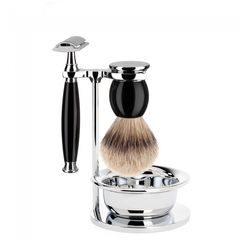 In Stock
249.00 €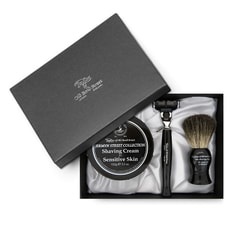 In Stock
119.90 €