Mr Natty Beard Brush
16.90 €
In Stock, delivery in 3-5 working days
Product added to bag
Free shipping for orders above 80 EUR.
20 000+ customers
30 days return policy
Growing a beard is one thing. However, keeping it beautiful is quite another. In London, at Mr Natty, they had to look at awkward beards for a long time, to put it politely. And so all their elixirs and soaps came to life.

But what would a cake be without the icing. Natty's brush is made of beech wood and boar bristles. What else to add. Perhaps only the dimensions – just the right size for your hand – 10.5 x 6 cm.

Made in England

Mr. Natty (also known as Matt Raine) is an old-school yet slightly eccentric barber from London who has taken care of manes and mustaches of rock stars, models and noblemen alike. His utmost displeasure at the lack of proper and dashing men's cosmetics ultimately lead to him establishing his very own brand. A brand that soon became highly reputed for being just the right thing for a modern-day dandy. There are some rumors going around London that Mr. Natty created most of his signature preparations during his lunch break in a small shed in the garden. Well, he most likely didn't, but if he did, then he's a bloody genius.
Related products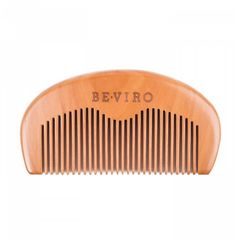 In Stock
9.90 €