Mitchell's Original Wool Fat Shaving Soap in Ceramic Bowl (125 g)
34.90 €
Skladem, doručíme v úterý 18. 5.
Product added to bag
Free shipping for orders above 80 EUR.
20 000+ customers
90 days return policy
Traditional English shaving soap with a story behind it. In the 1930s, Brad Mitchell noticed that sheep shearers had incredibly fine hands. It was caused by lanolin, a distant relative of wax, which is contained in the wool in large amounts.

And because Brad had a clever mind, it occurred to him that these softening effects could also work well with shaving soap. So he locked himself in the laboratory and developed it. Since then it has been produced and it bears his name. It hydrates the skin, it is gentle and it has a classic musk scent. It will be appreciated by men with normal, as well as with sensitive skin.

Supplied in a practical ceramic bowl.

Soap weight: 125 g

Made in the UK

Sodium Tallowate, Potassium Stearate, Sodium Cocoate, Sodium Stearate, Aqua, Potassium Cocate, Glycerin, Parfum, Alpha-Isomethyl Ionone, Hexyl Cinnamal, Limonene, Linalool, Hydroxycitronellal, Lanolin, Titanium Dioxide, Sodium Chloride, Sodium Gluconate, Sodium Silicate, Tetrasodium EDTA, Magnesium Sulphate, Tetrasodium Etidronate.

Mitchell's Original Wool Fat Soap was first produced in the early 1930's by Bradford chemist Fred Mitchell who realised that the natural lanolin content of wool fat, which kept the hands of local sheep shearers and wool sorters so exceptionally soft, could also be beneficial to delicate complexions and sensitive skins. A simple and natural product, this soap is still made to Mr Mitchell's original formula, based on a recipe from the turn of the century and incorporating lanolin from the wool fat as the key ingredient.
Related products
In Stock
17.90 €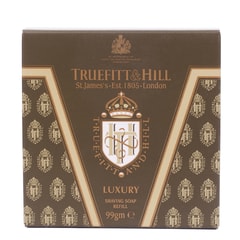 In Stock
17.90 €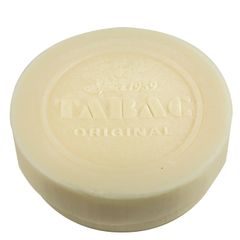 In Stock
16.90 €