Levit SLVR
239.00 €
Skladem, doručíme v neděli ne 11. 4.
Product added to bag
Free shipping for orders above 80 EUR.
20 000+ customers
90 days return policy
The famous Czech craftsmanship hasn't lost its charm even in the 21st century. Take Levit Pen for instance. This modular designer ballpoint pen is made from quality aluminium with a brushed silver finish. Individual parts hold together thanks to strong neodymium magnets.

All you have to do is take of the cap and start writing - with a 0,5 mm thick blue cartridge. Or you can mess around with a for a while. Maybe by removing a second part under which you will find another cartridge with a wider 0,7 mm tip. There are six cartridges in the box. Two are already inserted in the pen, four are extra. It is completely up to you which one you choose to use.

There is also a durable rubber stylus hidden beneath the top cap - it works great on all kinds of touch displays. It is a modern pen after all.

In the package you will also find a polishing cloth and an elegant case with a shiny aluminium cover protected by black polish. All you need is a stabilizer and, voilá, the pen will levitate in mid air!

Aluminium body with a brushed silver finish
Neodymium magnets that connect individual modules
10 px rubber stylus for all kinds of touch displays
Pen length: 146 mm
Pen diameter: 11 mm
Case dimensions: 174 mm x 54 mm x 22 mm
Pen weight: 36 g
Pen weight incl. the case: 240 g
Supplied cartridges: 1x 0,5 mm blue, 5 x 0,7 mm - blue, black, green and 2 red
Made in Czech Republic (except for the cartridges which are Swiss)

Levit Pen is a Czech-based company that decided to elevate workflow and writing experience to a whole new level. It was founded by Marek and Karel during their university studies. After a few years of hard work they designed a brand new multi-functional pen that combines bold design, practical features and a fun twist that makes it the go-to gadget for those with high standards.
Related products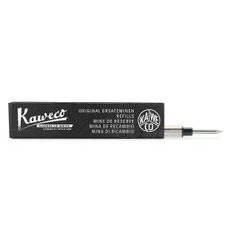 In Stock
4.90 €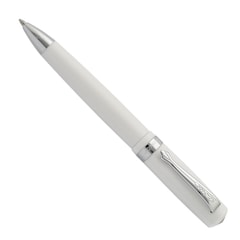 In Stock
44.90 €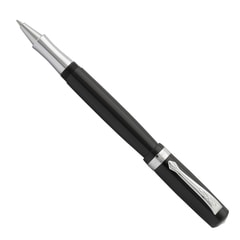 In Stock
39.00 €