Kent Extra Hard Natural Bristle Tootbrush for Smokers
7.90 €
Sold out, available in:

4 Weeks

Let me know me when it is available.
Product added to bag
Free shipping for orders above 80 EUR.
20 000+ customers
90 days return policy
In Kent, they also think of gentlemen-smokers. Because it's them for whom this toothbrush with extra hard natural bristles and a large head was designed. It helps to gradually remove the plaque and nicotine stains from teeth and prevent their further accumulation. For better grip, the handle is rubber coated.

Made in the UK

 

Some companies boast of being on the market for 10 years and call it a tradition. Kent Brushes has been there for more than 200 years. This family-owned British company produces handmade combs and brushes of impeccable quality for a reasonable price. They source their bristles from reliable partners in India and China and their wood from sustainably grown forests all around the world.
Related products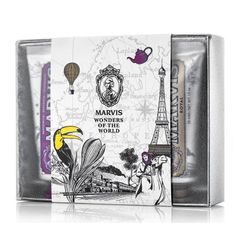 In Stock
12.00 €