Kent BK12 King Size Silvertip Badger Shaving Brush
175.00 €
In Stock, delivery in 3-5 working days
Product added to bag
Free shipping for orders above 80 EUR.
20 000+ customers
30 days return policy
King size, the best silvertip badger bristles, elegant white ivory - imitating a handle, classic Kent logo, premium red case. Rolls Royce among the shaving brushes. It definitely isn't a travel size - on the contrary. There is no need for sweeping movements to apply the foam on the face, it only takes two large strokes with this brush.

Silvertip bristles are carefully selected from a badger's neck area. They are not to be trimmed, they are naturally very delicate and of high quality. They can be used to comfortably apply the foam directly to the face. They don't scratch, they caress.

Total length: 12,2 cm
Bristle length: 6,4 cm
Bristle diameter: 3,1 cm 

Hand made in the UK.

Do you need any help with the selection of the right shaving brush? You can find some advice in this article.
Related products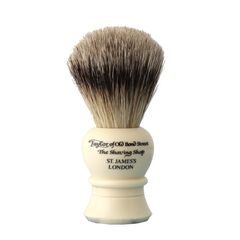 In Stock
66.00 €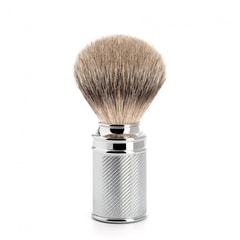 In Stock
93.00 €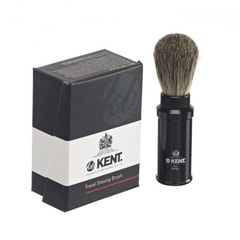 In Stock
62.00 €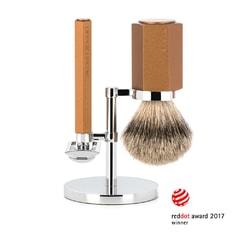 4 Weeks
155.00 €