John & Paul Dashing Tan Chelsea Boots
154.90 €
Product added to bag
Free shipping for orders above 80 EUR.
20 000+ customers
90 days return policy
Dashing slip-on Chelsea boots of our own production - a casual leisure classic like no other. Thanks to the Blake Stitch construction they are very flexible and easy to break in and their rubber soles make them truly versatile. 

John & Paul is our very own brand named after its two founders. Our journey began in 2014 when we first met. Soon afterwards we discovered that we had a similar problem - with both of us having been quite slim, most ready-to-wear shirts made us look like a parachute. So we rolled up our sleeves and decided to do something about it. We decided to create our very own sizing system that would fit men who are either too slim or too tall for regular off-the-rack shirts. Our similarly built friends had helped us perfect the sizing and after a year of preparations we were ready to go.

It has been a while since then. We still make high-quality shirts, but we have by no means been idle. As of now we also make perfect T-shirts, polos, briefcases and have our very own line of Italian accessories such ties or pocket squares. And that is just the beginning.
We have one major goal in mind: to dress every man from head to toe. That couldn't happen without a wide selection of elegant shoes. We started with classic Oxford and Derby shoes which both turned out to be a success, so we now ventured into the realm of nonchalant elegance for a change. Our dashing Chelsea boots are as effortlessly elegant as it gets - you just slip into them in no time. On top of that we went with rubber soles for a nice grip under all circumstances.
We have also opted for the Blake Stitch construction which is both light and durable and also very flexible, ergo very easy to break in.
Blake Stitch construction
Rubber soles
Comfortable wide last, easy to break in (go for a half size down than you usually do)
Last width: F, last number: 259
Classic round toe
Subtle John & Paul logo on the insole
High-quality calf leather from French tanneries
Made in Spain
2-year warranty
We recommend using the cedar shoe trees to prolong the lifespan of your shoes.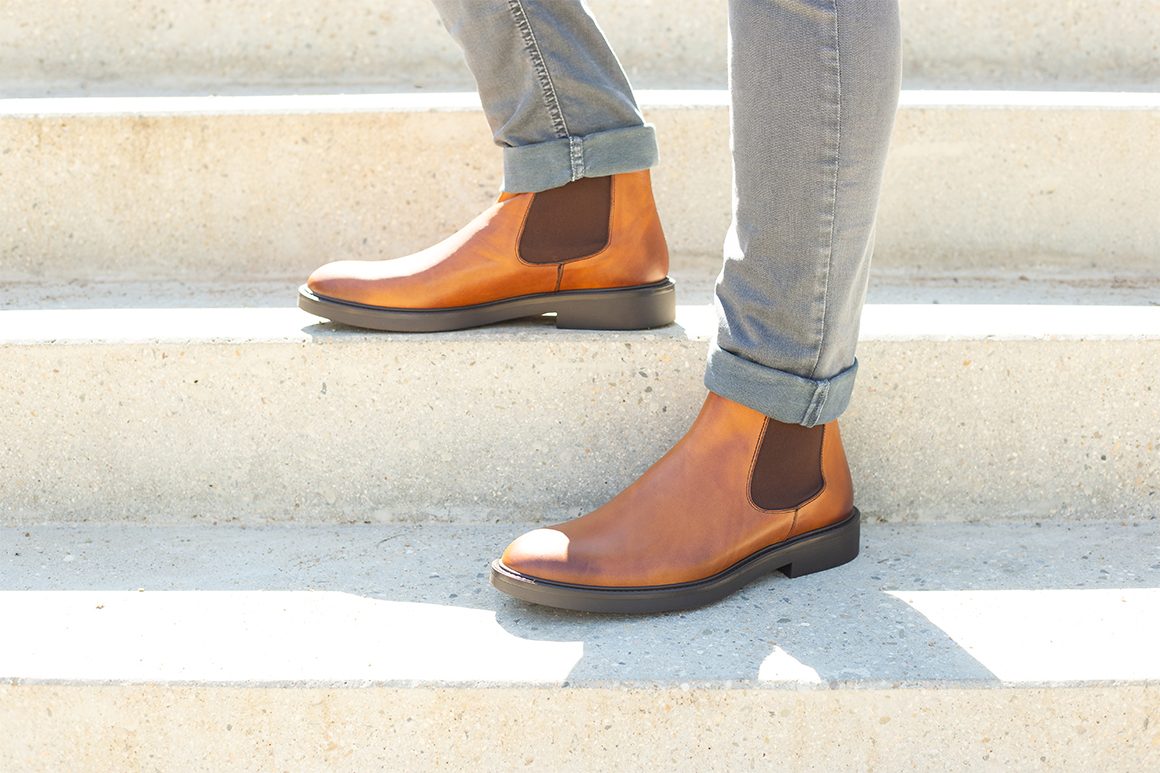 Learn more about it:
Related products
In Stock
84.90 €
134.90 €
Sale