John Chapman Helmsdalle Holdall Olive Weekender Bag
469.90 €
Skladem, doručíme ve čtvrtek 6. 5.
Product added to bag
Free shipping for orders above 80 EUR.
20 000+ customers
90 days return policy
Weekender bag handmade of durable, water-resistant olive canvas in with hem and handles made of vegetable tanned cowed leather. It has a sophisticated outer and inner layout with plenty of pockets and a removable strap. Made in England by John Chapman.

John Chapman Ltd. is a British bags manufacturer. It started out with bags for fishermen and hunters, but soon became an all-round company that will supply anything from a briefcase to a weekender bag. What made John Chapman so popular still remains the same - all of the bags are handmade and sturdy, made from high quality canvas, leather and tweed. We live in a changing world where many of the formerly British brands have since relocated to Asian countries in order to lower the costs. John Chapman remains a proud exception with their one and only manufacturing plant still located in the Cumbria county in North West England. 
Sophisticated bag for the whole weekend
At first glance, this is a fairly normal bag. However, on the second one it's an indispensable helper for all weekend and business trips alike. Durable, sophisticated, British. And extra elegant.
Practical travel size. 45 cm x 37.5 cm x 17.5 cm
Made of durable canvas. Almost maintenance-free, waterproof, as firm as British morale.
With handles and hem of leather. Vegetable tanned leather, double-layered, durable.
Zippered closure. Made of brass, just like the fittings.
Large outer pocket. Closed with loops and a leather flap. The inside is divided into a large pocket and three smaller pockets for all kinds of small things.
Small outer pocket. With zip fastener.
Sophisticated inside layout. With a padded main pocket in the middle, a larger loop-closed pocket on one side, a smaller zippered pocket on the other side and two side compartments.
Removable shoulder strap. Cloth, with brass buckles.
Bottom fittings and leather reinforcement. For maximum resilience. 
Handmade in England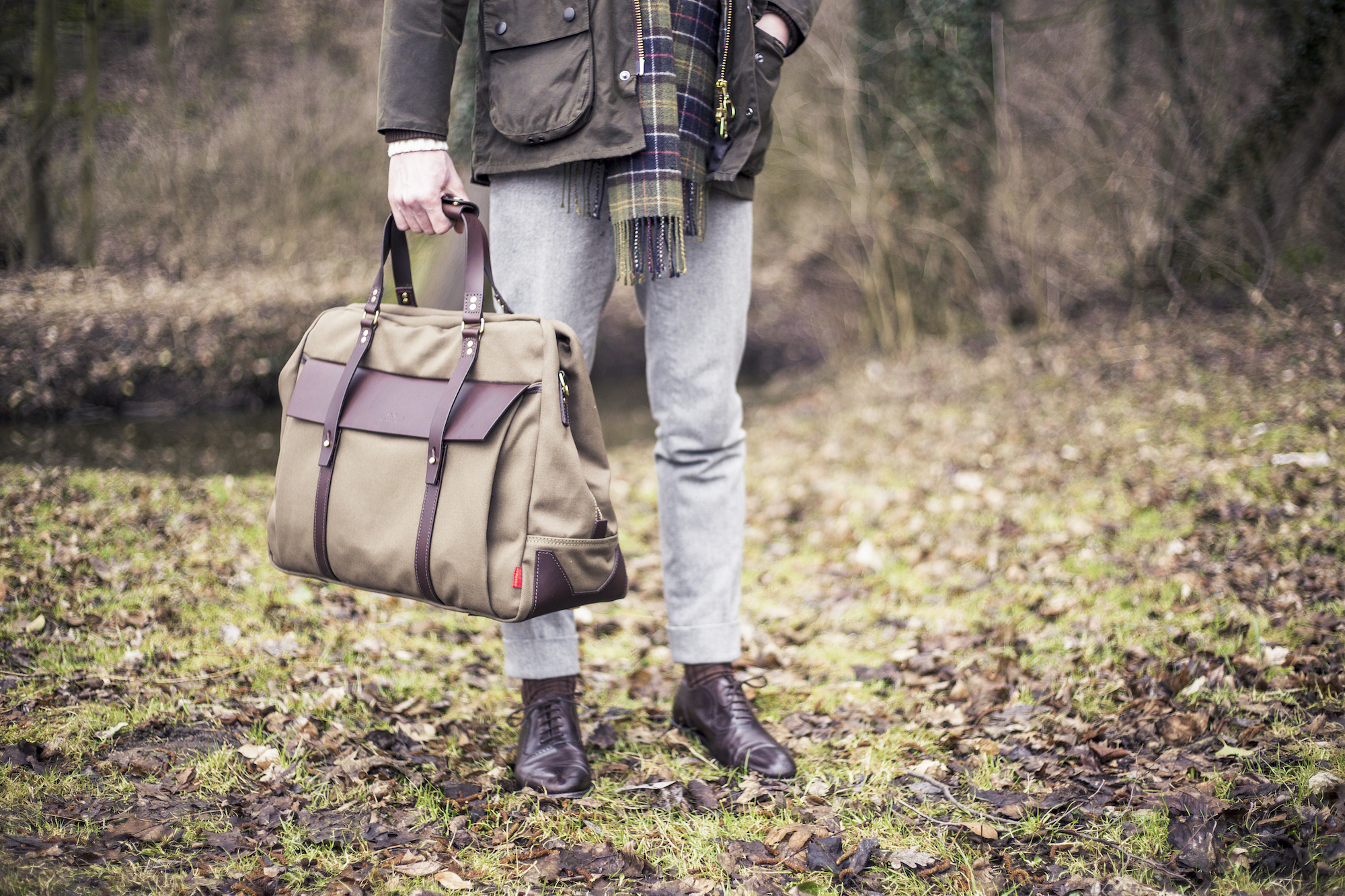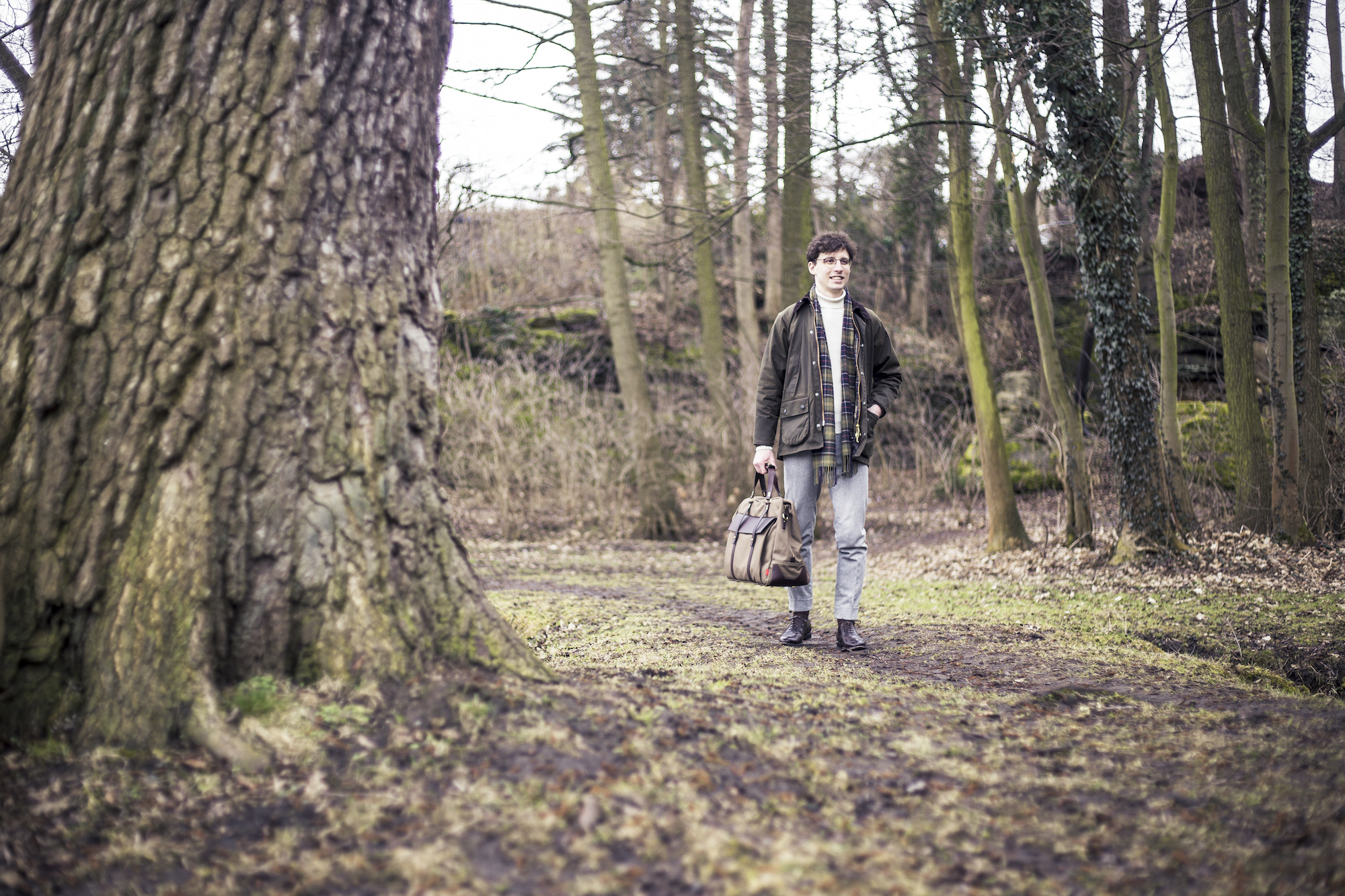 Related products
In Stock
214.90 €
254.90 €
New
Sale