Essence of Scotland Highland Bothy Traditional Shaving Soap (120 g)
29.90 €
In Stock, delivery in 3-5 working days
Product added to bag
Free shipping for orders above 80 EUR.
20 000+ customers
30 days return policy
Traditional Scottish shaving soap, produced manually and in small batches. The scent is reminiscent of an alpine cottage where peat burns in the open fireplace. Earthy, smokey, with a touch of whiskey. Simply Scottish scent with everything that belongs to it.

Contains beeswax, honey, single malt Aberfeldy whiskey and essential oils of vetiver and cedar wood. 

Weight: 120 g

Made in Scotland

Gentleman's Groom Room is a manufacturer of natural shaving soaps based in Dundee, Scotland. Their products are about the best thing ever to come into contact with your beard (except for you wife of course). They do their job perfectly and on top of that they smell like instant Scotland. To preserve the Scottish heritage Gentleman's Groom Room donates 50p for the restoration of the Caledonian Forest for every soap they sell.
Related products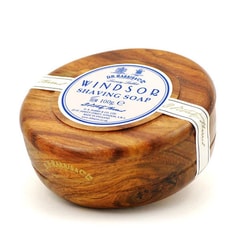 In Stock
34.90 €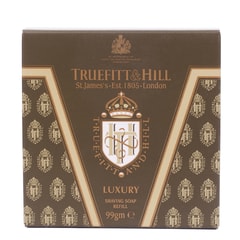 In Stock
17.90 €