Cedar Shoe Trees
35.00 €
Product added to bag
Free shipping for orders above 80 EUR.
20 000+ customers
30 days return policy
The base in the care of leather shoes. High quality cedar wood tensioners that smooth out wrinkles, remove moisture and odour from shoes as well as extend their life.
High-quality cedar tensioners that you should insert into your shoes every time after you wear them. The leather needs to rest for at least 24 hours - the cedar tensioners will extract moisture out of it and smooth out tiny creases and wrinkles caused by wearing. This will extend the life of your beloved shoes.
Why cedar? They hold their shape and are exceptionally moisture resistant. They also smell nice. It only takes an indication of why this cedar deodorant is suitable for shoe care.
First class cedarwood
Adjustable width
Central tension spring
Practical metal handle for easy handling
Corresponding size - choose ideally half a number bigger size than your shoes
Great against moisture, salt and odour
It will smooth out wrinkles
It will substantially extend the life of your shoes
Read more about what the tensioners are good for.
You can read more about the shoe care in the article on the blog.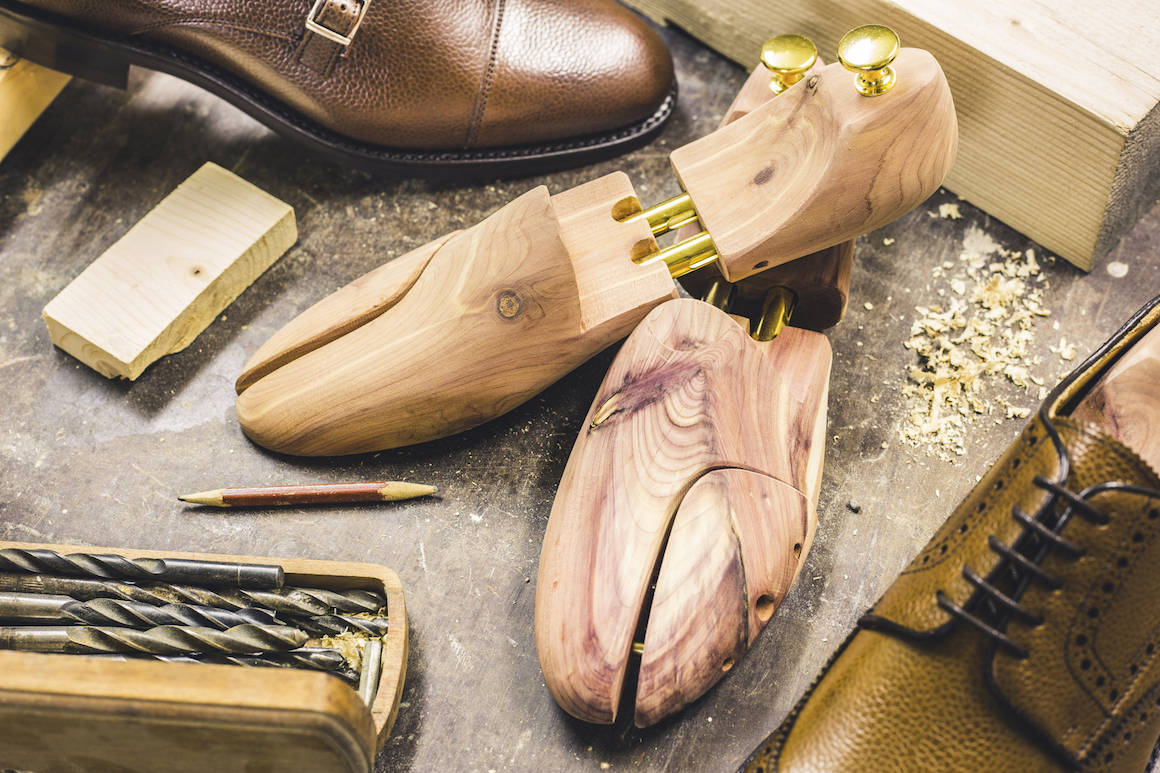 Related products
Unfortunately there are no products in this category at the moment.