Captain Fawcett Super Badger Shaving Brush
47.90 €
Product added to bag
Free shipping for orders above 80 EUR.
20 000+ customers
90 days return policy
Cpt. Fawcett shaving brush with best badger bristles which is more than capable of creating a dense foam for a smooth shave. Imitation ivory handle, chrome ring. Handmade in Sheffield, England.

How to use: Soak in hot water and remover the excessive water. Apply the shaving soap in a circular motion to the bristles and create foam. Apply to your face. After use, thoroughly wash with warm water and let it naturally dry in the stand.

Dimensions:

Bristle circumference: 50 mm

Bristle length: 55 mm

Total length: 110 mm

Handle circumference: 33 mm

Handle length: 50 mm

Weight: 50 grams

Do you need help selecting the right shaving brush? You can find some advice in this article.

+ Add Review


José Leão

27. 07. 2021

Wonderful brush, it has a good heft to it in the handle and it's semi stiff which allows it to make a perfect lather really fast

According to an ancient legend Peabody Fawcett disappeared without a trace in the South American jungle more than a century ago. All that resurfaced was his grooming kit he used to take care of his mighty moustache. Now Captain Fawcett revives his legacy.

These English pros will be at your service at all times and will ensure that you "keep a stiff upper lip, regardless".
Learn more about it:
Related products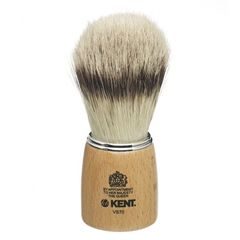 In Stock
10.90 €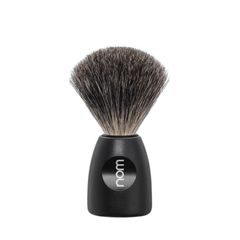 In Stock
19.90 €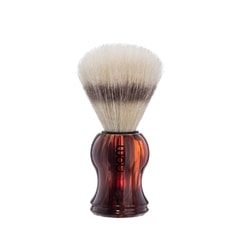 In Stock
7.90 €