Captain Fawcett Physician Lip Balm (10 ml)
9.90 €
Skladem, doručíme ve středu 4. 8.
Product added to bag
Free shipping for orders above 80 EUR.
20 000+ customers
90 days return policy
Intensive, enriching and soothing lip balm for gents that moisturizes, softens and promotes skin renewal.

It contains enriching candelilla wax, shea butter and healing balsams. The balm is infused with a blend of pure rosemary, peppermint and lemon essential oils.

Volume: 10 ml

Made in England

Candelilla Wax Euphorbia Cerifera, Shea Butter Butyrospermum Parkil, Oile of Apricot Kernal Prunus Armeniaca, Rosehip Rosa Canina, Calendula Calendula Officinalis, Sunflower Helianthus Annuus, Castor Ricinus Communis, Essential Oils of Lemon Citrus Limonium, Peppermint Mentha Piperita, Rosemary Rosmarinus Officinalis, *Citral, Eugenol, Linalool, Citronellol, D-Limonene, Farnesol. 

*Naturally found in essential oils

According to an ancient legend Peabody Fawcett disappeared without a trace in the South American jungle more than a century ago. All that resurfaced was his grooming kit he used to take care of his mighty moustache. Now Captain Fawcett revives his legacy.

These English pros will be at your service at all times and will ensure that you "keep a stiff upper lip, regardless".
Learn more about it:
Related products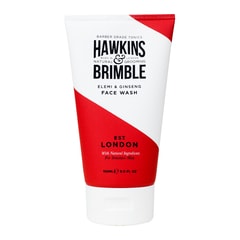 In Stock
10.90 €