Captain Fawcett Jimmy Niggles Esq. The Million Dollar Beard Oil (50 ml)
47.90 €
Skladem, doručíme v úterý 18. 5.
Product added to bag
Free shipping for orders above 80 EUR.
20 000+ customers
90 days return policy
Special beard oil to give you a million-dollar feeling. Maybe because the Captain and Jimmy Niggles, the owner of the first million-dollar beard, added not just the usual group of nourishing oils but also 23-carat gold flakes to it. 

The scent combines resin, sea, and lemon - an unusual, but by no means an upstart fragrance.

How to use it?

Rub a few drops of oil between your palms and massage it into your beard. For a perfect result, comb it gently.

Volume: 50 ml

Supplied in a glass vial with a glass dropper and a rubber grip for precise dosing.

By purchasing the oil, you support the Beard Season non-profit organization. Through beards it saves lives by drawing attention to the dangers of skin melanomas and invites not only bearded men to regular check-ups.

Made in England

 

Base Oils: Sweet Almond Prunus Amydalus Dulcis, Caster Rincinus Communis, Argan Argania Spinosa, Sunflower infused with Vitamin E Helianthus Annuus, Tocopherol. 

Essential Oils: Frankincense Boswellia Carteri, Australian Sandalwood Santalum Spicatum, Vetiver Vetiveria Zizanoides, Labanum Citus Ladanifer, Vanilla Vanilla Planifolia, Ylang Ylang Cananga Odorata, Lemon Citrus Medica Limonum, Seaweed Fucus Vesiculosus & 23 Carat Gold Leaf Aurum. 

Naturally Occurring: Limonene, Benzyl Alcohol, Benzyl Salicylate, Eugenol, Geraniol, Isoeugenol, Benzyl Benzoate, Farnesol, Linalool, Citral

According to an ancient legend Peabody Fawcett disappeared without a trace in the South American jungle more than a century ago. All that resurfaced was his grooming kit he used to take care of his mighty moustache. Now Captain Fawcett revives his legacy.

These English pros will be at your service at all times and will ensure that you "keep a stiff upper lip, regardless".
Related products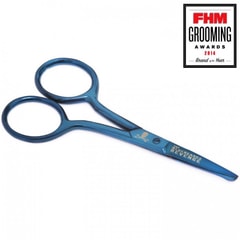 In Stock
9.90 €