Bellroy Apex Backpack - Onyx
Onyx
469.90 €
Product added to bag
Free shipping for orders above 80 EUR.
20 000+ customers
90 days return policy
10 years of experience in one premium edition - Bellroy Apex. Part of its perfection is this practical backpack - lay-flat packability, water-resistant and 26-litre capacity. Bellroy Apex Backpack adapts to every situation. Plus it comes with an exclusive 10-year warranty.

Bellroy is a contemporary brand based in Melbourne, Australia. It puts its heart, soul and countless design hours into helping the world carry with greater simplicity and ease and has been doing so since 2010 when its very first wallet became available. Ever since then Bellroy focuses on its carrying mission, producing not only wallets but countless other high-quality and convenient products.
Exceptional access, large capacity, near perfection
10 years of experience in design and material craftsmanship come together in the new and superior Bellroy Apex Backpack. This masterpiece pushes the envelope by lightyears.
The quality shines through straight away - hardware custom-designed by Bellroy in their Bells Beach lab, water-resistant nylon developed in Korea (the South one, we assume), environmentally certified leather sourced from the Netherlands. This piece is just incredibly sturdy - that's also why it comes with a 10-year warranty.
A top-loader upon first glance, this backpack unravels (and re-ravels) completely, with a clever combination of magnets and zips, which makes packing much more efficient and unrestrictive.
Inner pockets are uncluttered and well thought out. They are organized in a "toolbelt" around, leaving the main compartment large and accessible. The obligatory padded sleeve for a notebook and smaller pocket for valuables are located right under "the flap."
Versatile, dependable and just brilliant backpack  
Padded protective sleeve for laptop with a smaller pocket for charger
53 cm x 38 cm x 19 cm
26-litre capacity
Main compartment and practical "toolbelt" of pockets
Smaller subdivided pocket with a zip for valuables
Adjustable backpack for various shapes and sizes
Smart inner mechanism of magnets and zips - The backpack unravels
Adjustable sternum strap with quick two-finger clip
Keyring - can't be without one
Light and water-resistant polyester from South Korea
Premium, environmentally certified leather from Holland
The hardware is from Bells Beach lab in Melbourne
B Corp certified company
Extended 10-year warranty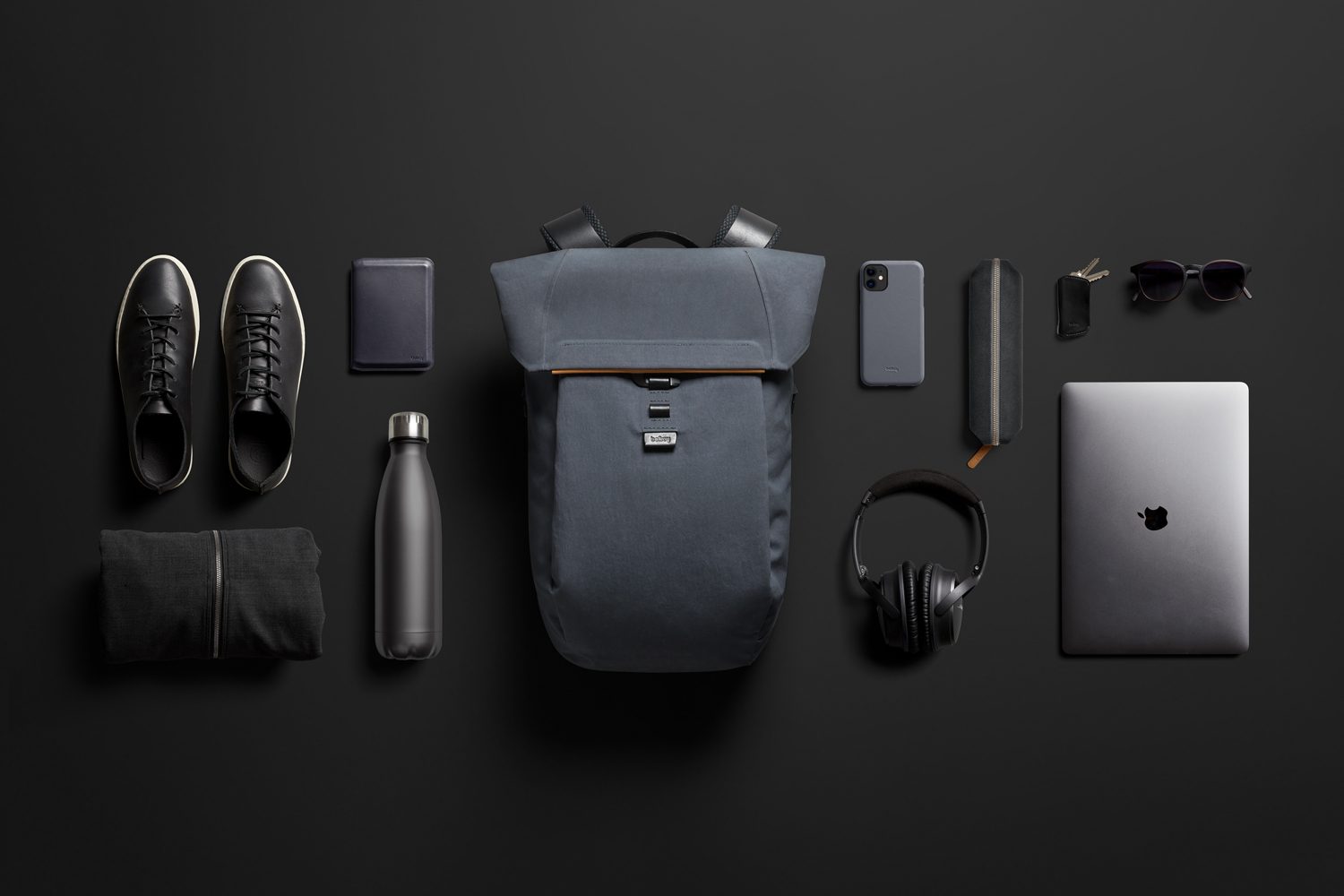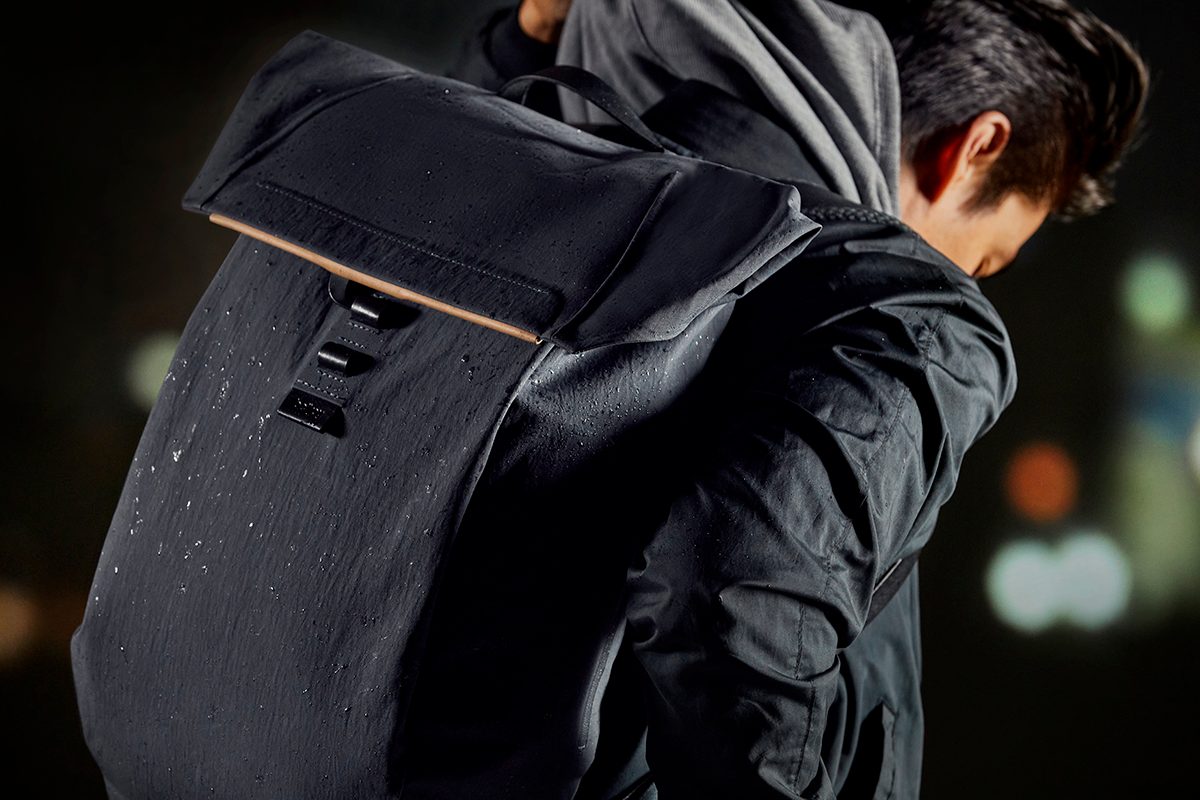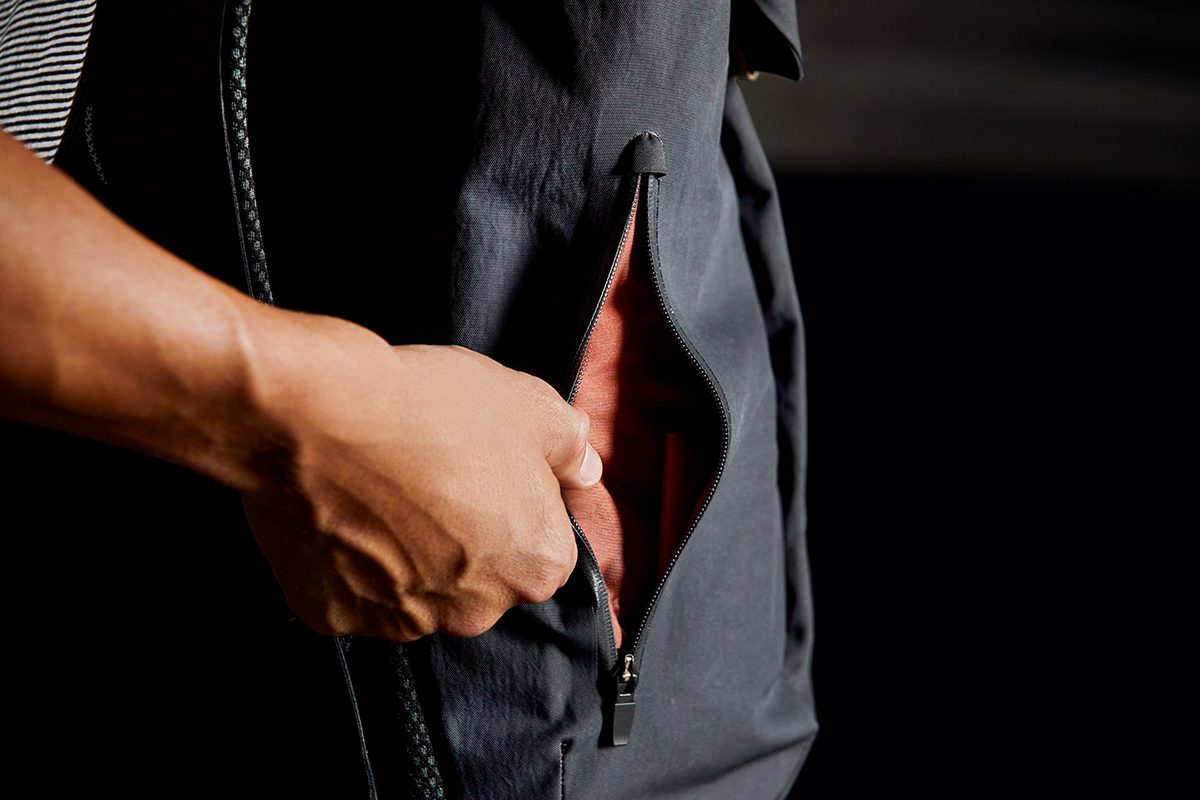 Read a review by our customer: