Angry Beards Žižka Shavette
22.00 €
In Stock, delivery in 3-5 working days
Product added to bag
Free shipping for orders above 80 EUR.
20 000+ customers
90 days return policy
Sturdy traditional-style shavette made in the Czech Republic by Angry Beards from metal & wood.

How to use it?

Break the razor blade in half (save the other half for later), release the safety mechanism at the end of the shavette, insert the halved razor blade, slide the arm back on and close the safety mechanism. When done right the blade is only partially exposed (about 0,5 mm), which makes the shavette less aggressive and easier to use. Suitable even for beginners.

Package includes a faux-leather cover and one razor blade.

Made in the Czech Republic

Any man can grow a beard. At least that's what Tomas, Adam and Marek had originally thought. But only until they saw the price tags of some of the high-end beard care. With all three of them being students they just fixed themselves another portion of instant noodles and sat there sullenly. After they had finished their noodles they got up, rolled up their sleeves and decided to create their very own brand of affordable yet proper beard care.
Related products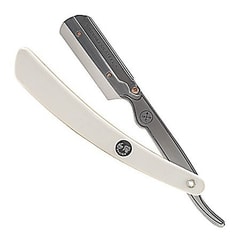 In Stock
19.90 €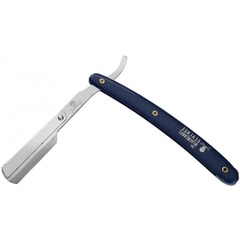 In Stock
14.90 €