Angry Beards Large Gift Set for Beardsmen - Jack Saloon & Carl Smooth
49.90 €
In Stock, delivery in 3-5 working days
Product added to bag
Free shipping for orders above 80 EUR.
20 000+ customers
90 days return policy
Stylish tin case full of premium beard care supplied by Angry Beards.  Compared to the smaller version this one contains larger packages of oil & balm.

Inside you will find:

Angry Beards Jack Saloon Beard Oil (30 ml)
Made of almond, argan and avocado oil, scented with exotic wood, cinnamon and flowers.
Angry Beards Carl Smooth Beard Balm (50 ml)
When you grow a beard, it is bound to itch a little. That won't do. Just use a balm. It is perfect for a longer beard, it nourishes it and the skin underneath, plus it also works as a styling preparation. Carl Smooth is a softer version with a pleasant buttery scent that doesn't offer that much of a strong hold, but it nourishes the beard superbly well.
Angry Beards Moustache & Beard Wax (30 g)
Perfect for a couple of stray hair and the full beard alike. It will add both shape and a nice shine, both thanks to the fact it is based on beeswax and lanolin. Plus it has a soft, pleasant scent.
Angry Beards Beard Wash (250 ml)
Beard Wash is there to help you wash your beard, that part seems pretty self-explanatory. What is not so obvious is that this a very, very important step in beard care. For you see, beard is prone to catch all the city dirty it comes in contact with. This will do away with it, just as it will clean your beard of any wax/oil buildup. 

Made in Czech Republic

Any man can grow a beard. At least that's what Tomas, Adam and Marek had originally thought. But only until they saw the price tags of some of the high-end beard care. With all three of them being students they just fixed themselves another portion of instant noodles and sat there sullenly. After they had finished their noodles they got up, rolled up their sleeves and decided to create their very own brand of affordable yet proper beard care.
Related products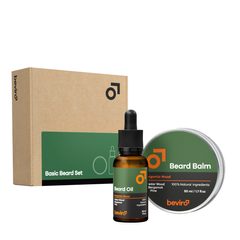 In Stock
37.00 €
New